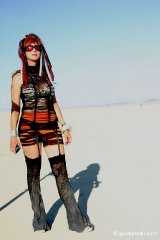 What is an appropriate Burning Man costume? There are as many answers to that as there are participants. Everything, anything. Or nothing.
Costuming ranges from the gothic grunge of the DPW (Dept of Public Works) and the Death Guild, to the furry leggings and hot pants of the sparkle ponies, to the tie dyed rainbows of the aging hippies, to nightgowns and fluffy tutus set off by hairy legs and chests, to naked bodies decorated with body paint and fishnet. Anything you can imagine will be a part of the parade of creative craziness of Burning Man clothing.
The individual creativity and expressiveness of the costumes are a big part of the art of Burning Man. Costuming is a way for each participant to be a part of the surreal assemblage of visual and intellectual creativity.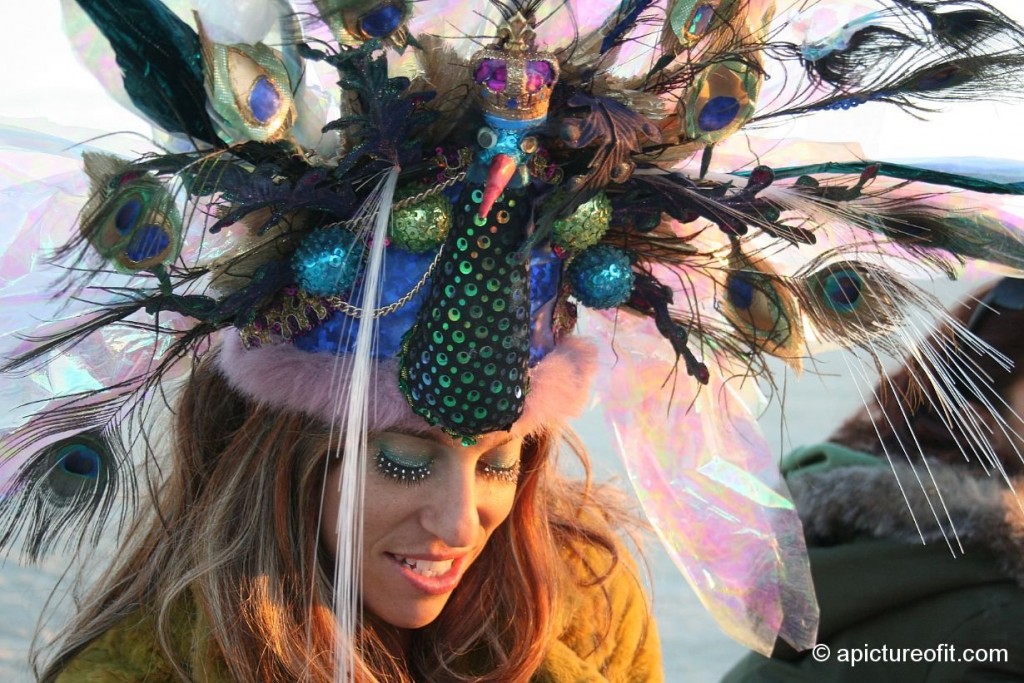 Faces are transformed with elaborate decorations.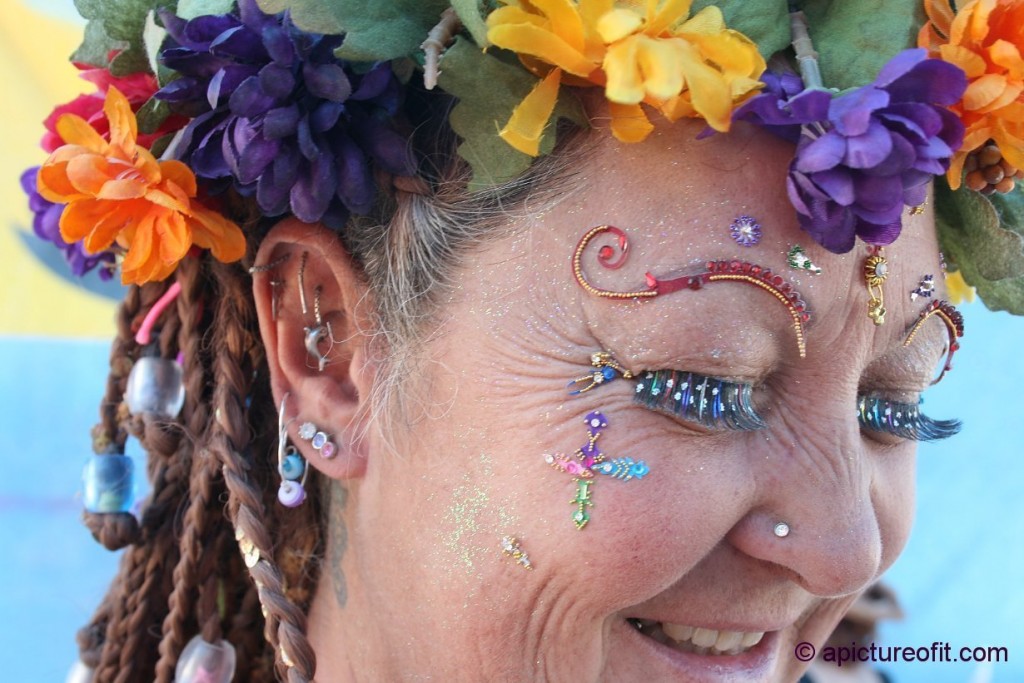 Or masked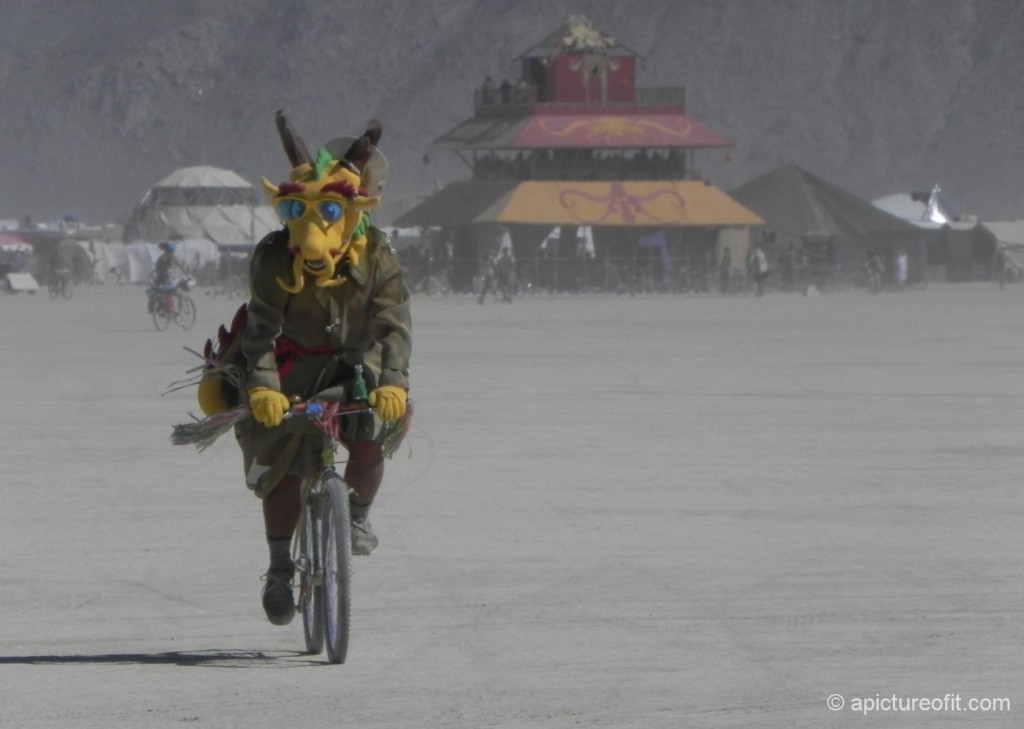 Inventive ways are found to reveal juuuust enough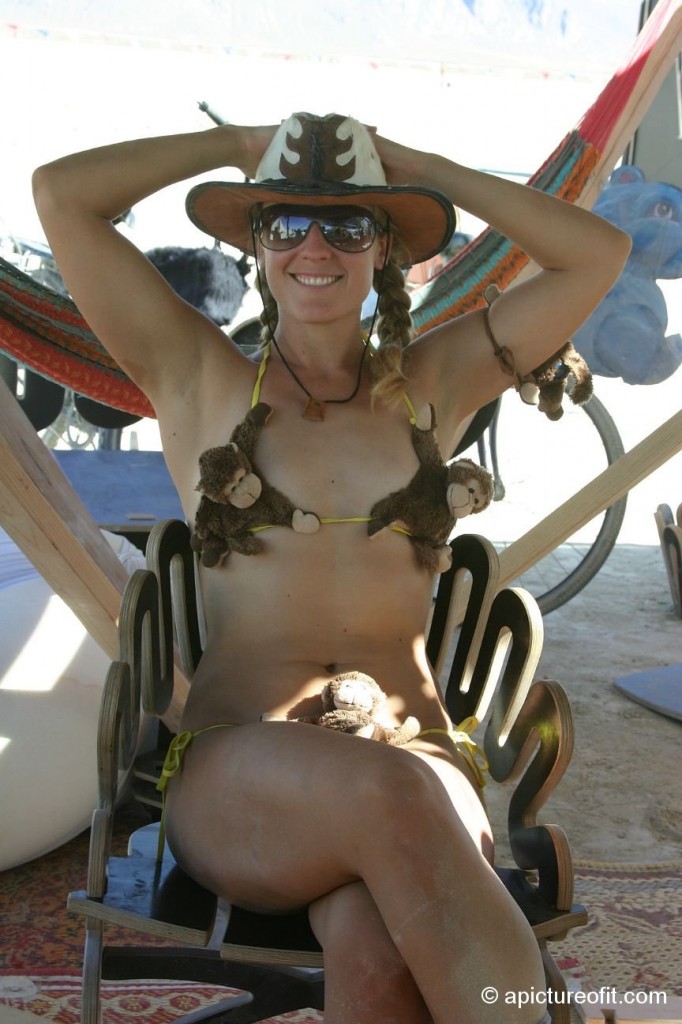 Or perhaps too much.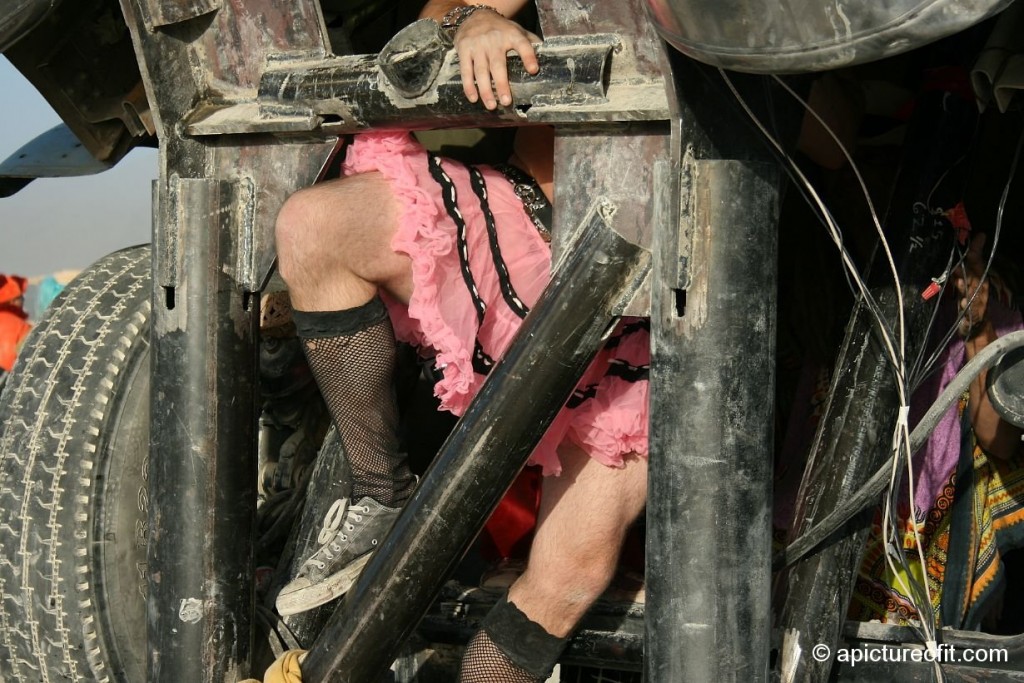 A Girl Scout passes out apples, earning her Food Merit Badge.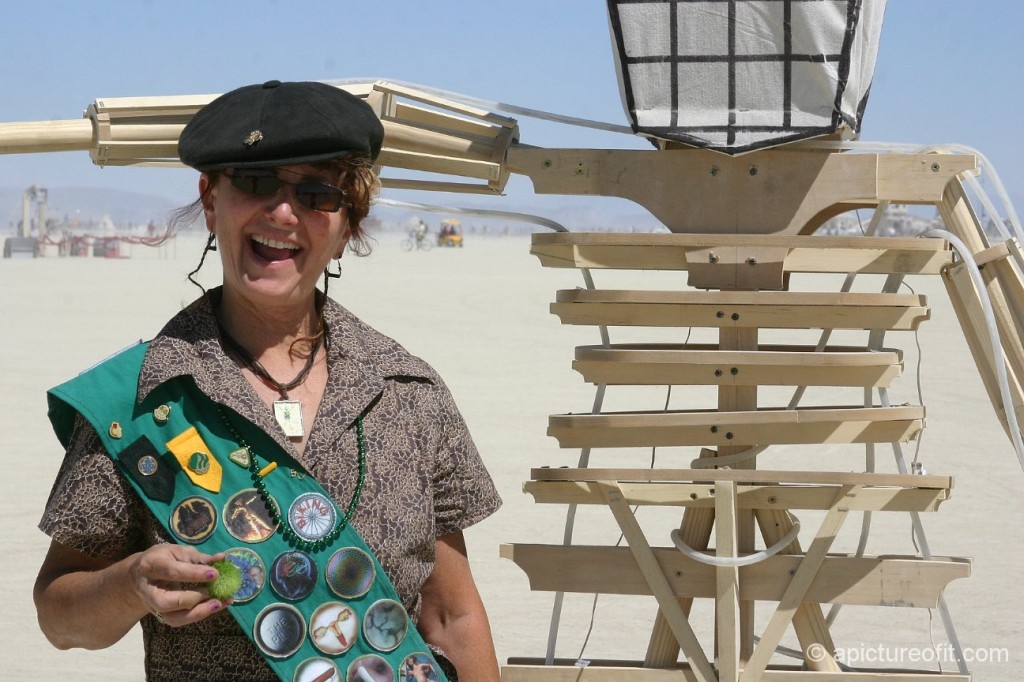 Fashion parades and shows are part of the entertainment. At the Earth Guardians camp, colorful outfits constructed from recyclables stretch the imagination.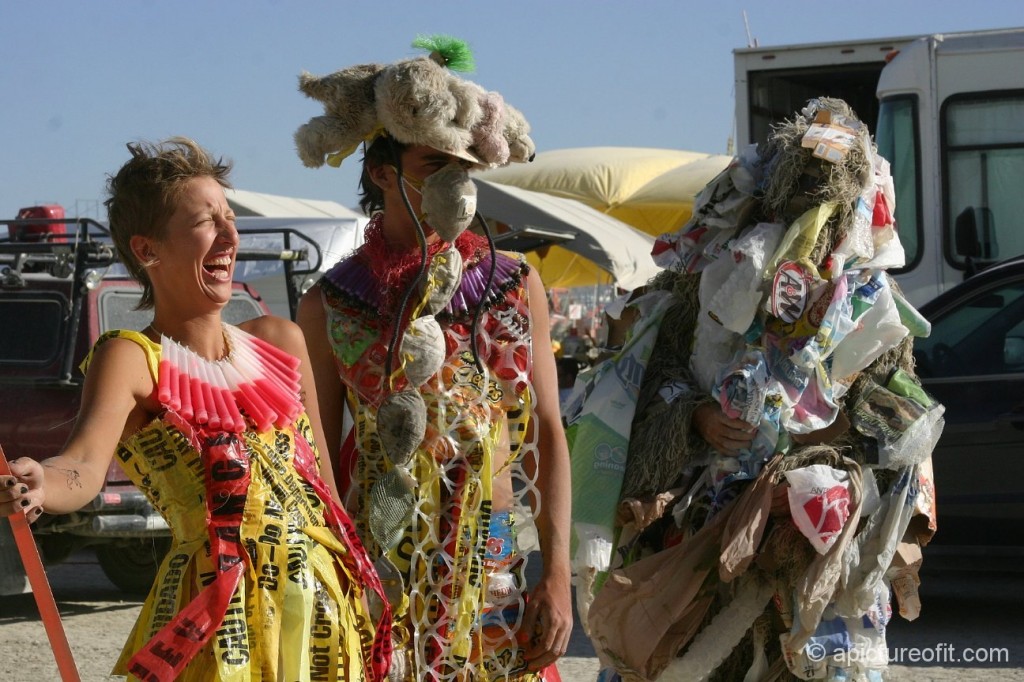 Moop Man dropped to the playa, looking like a heap of trash waiting to be bagged up and packed out, then rose up like some horror movie slime monster.
(Moop = matter out of place, a very key playa concept)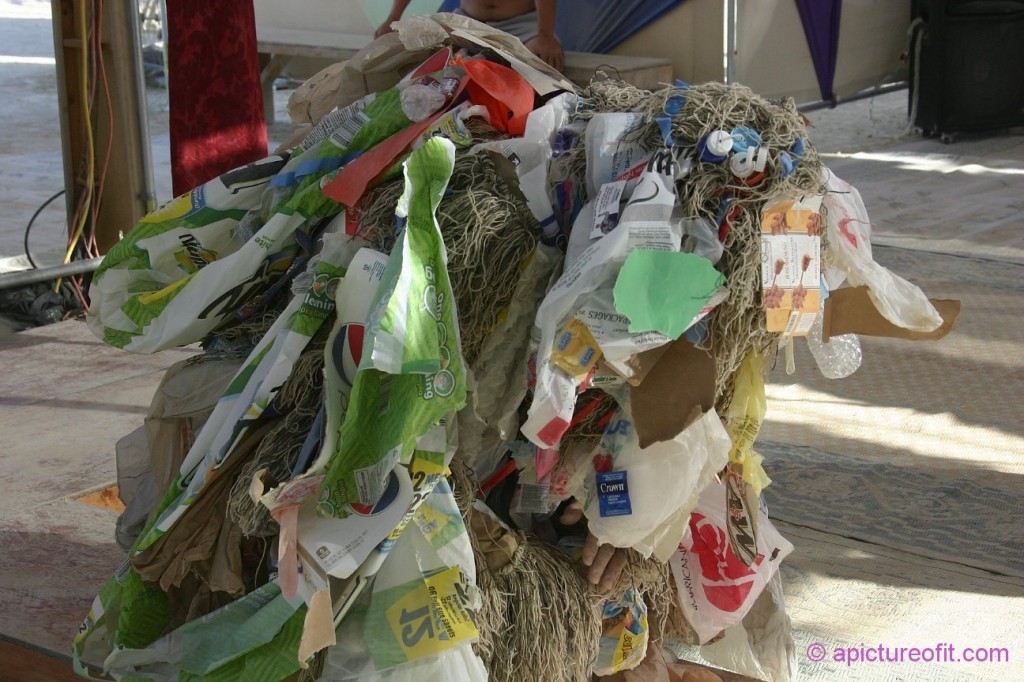 Canyon is the Queen of Recycled Fashion.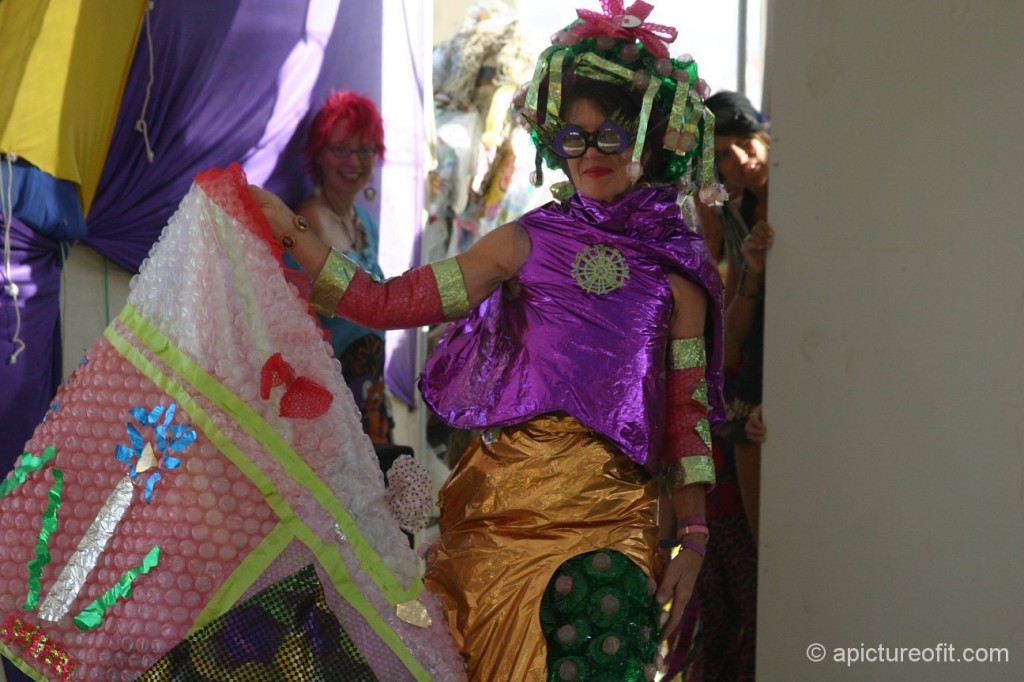 The desert dawns are cold, requiring many more layers.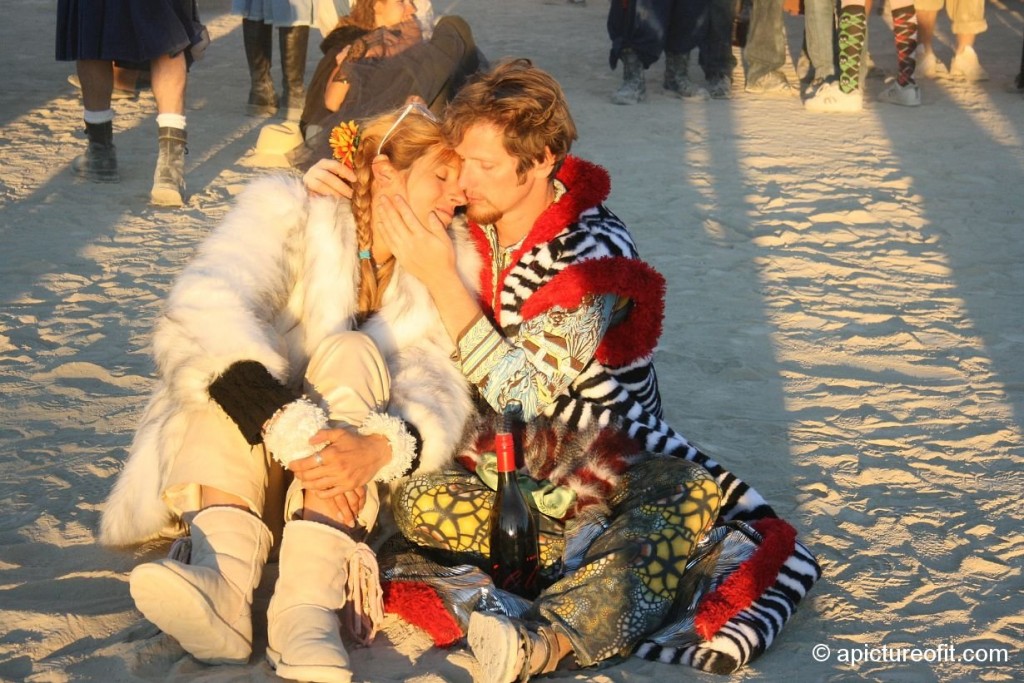 So many happy faces, dancing at sunset at The Deep End.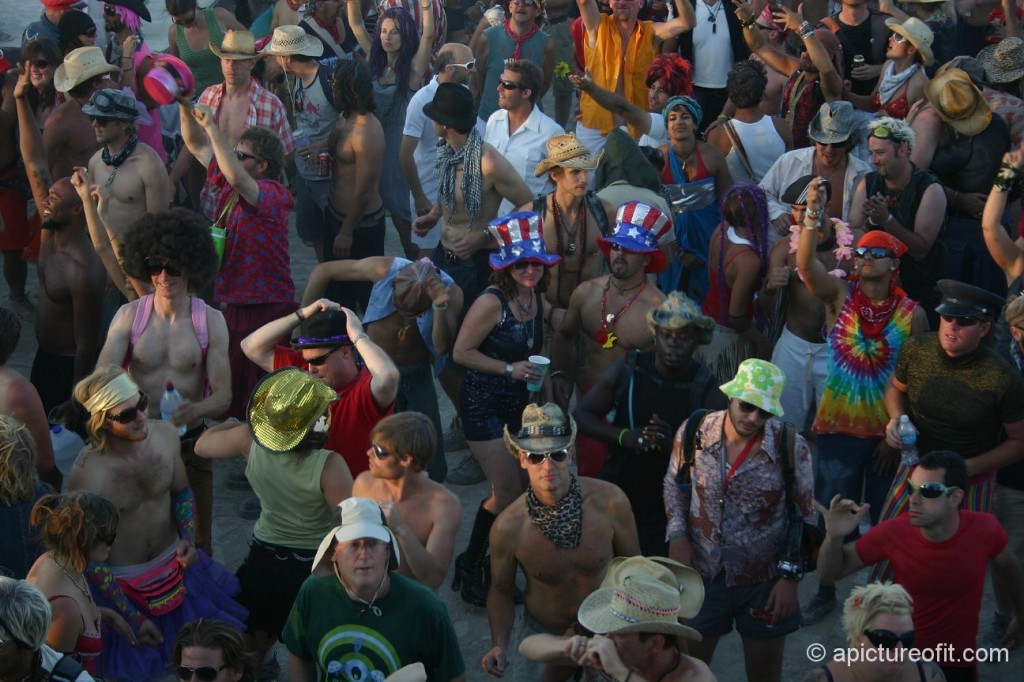 And though playa dust coats the hair, it cannot cover the smiles.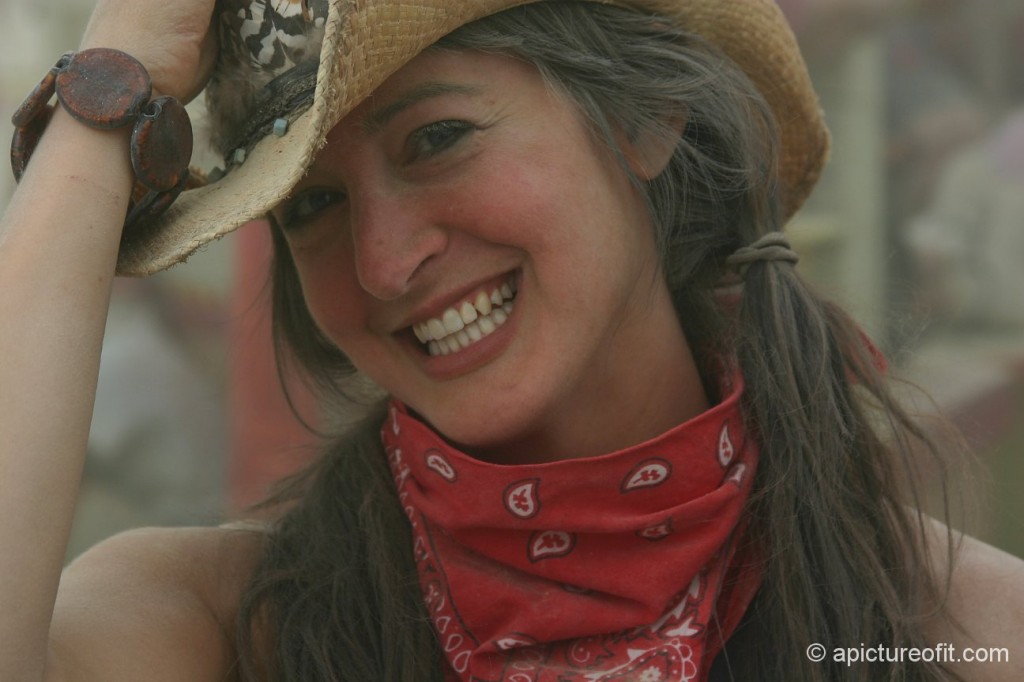 ____________________________________________________