A seven hour Exodus was my Burning Man Rite of Passage this year.

Rather like your first full on playa dust storm, Exodus is one of the many challenges we rationalize as part of the Burning Man experience, to allow us acceptance with patience and grace.
So this year, for the first time, I threw judicious timing onto the playa wind and set off on Monday morning.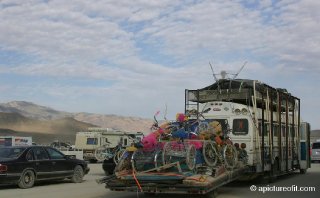 All seemed smooth at first. The exit road is 5 miles long, so there is plenty of open space to lull you into thinking it will all be fine, then whammo – the line appears in the dust ahead. Too late now. You have broken camp, piled all the dusty gear into the vehicle, generally in a far less orderly manner than how it arrived. And the Exodus line is one-way so technically you cannot really turn around anyway.
I did say at the beginning of this burn that I wanted to experience the event in different ways, from different perspectives than I had before.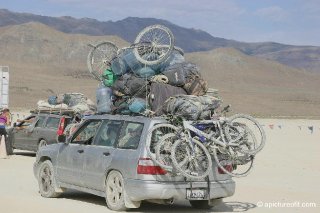 Well, stuck in a seven hour Exodus surely qualified. But by just accepting the inevitability and relaxing into it, it actually was not the ordeal one might expect.
The new pulse system makes the process infinitely less painful. I recall a three hour Exodus a few years ago that was far worse. We would advance regularly, small distances, so it was necessary to stay with your vehicle at all times. Anytime you dared to be a little way distant, the driver behind you would positively freak out and blast the horn with impatience, wanting to creep his five car lengths ahead immediately. It was stressful and aggressive and a very poor way to end a great week.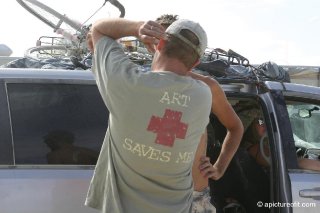 With the pulse system, once per hour the front 1/3 mile of vehicles advanced into a sort of holding pen area. The six lane holding area was released two lanes at a time so the released vehicles merged calmly. Everyone else knew they had an hour to fill, hence the One Hour Neighborhoods.
Motorhomes and buses throw nice big shadows. In these shady spots, chairs would appear, stories were exchanged, snacks were served up. These hour increments passed quickly, meeting new friends, living so briefly in these ad hoc 'neighborhoods.' It became a pleasant extension of the week in the desert, a sort of decompression.
The few arguments which arose were commented on as inappropriate and stupid. Most people were still their happy, friendly, Burning Man selves. So though I may again choose to time my Exodus more carefully next year, it was good to have shared this seven hours with so many new, transient friends.
I had a really nice visit with these folks.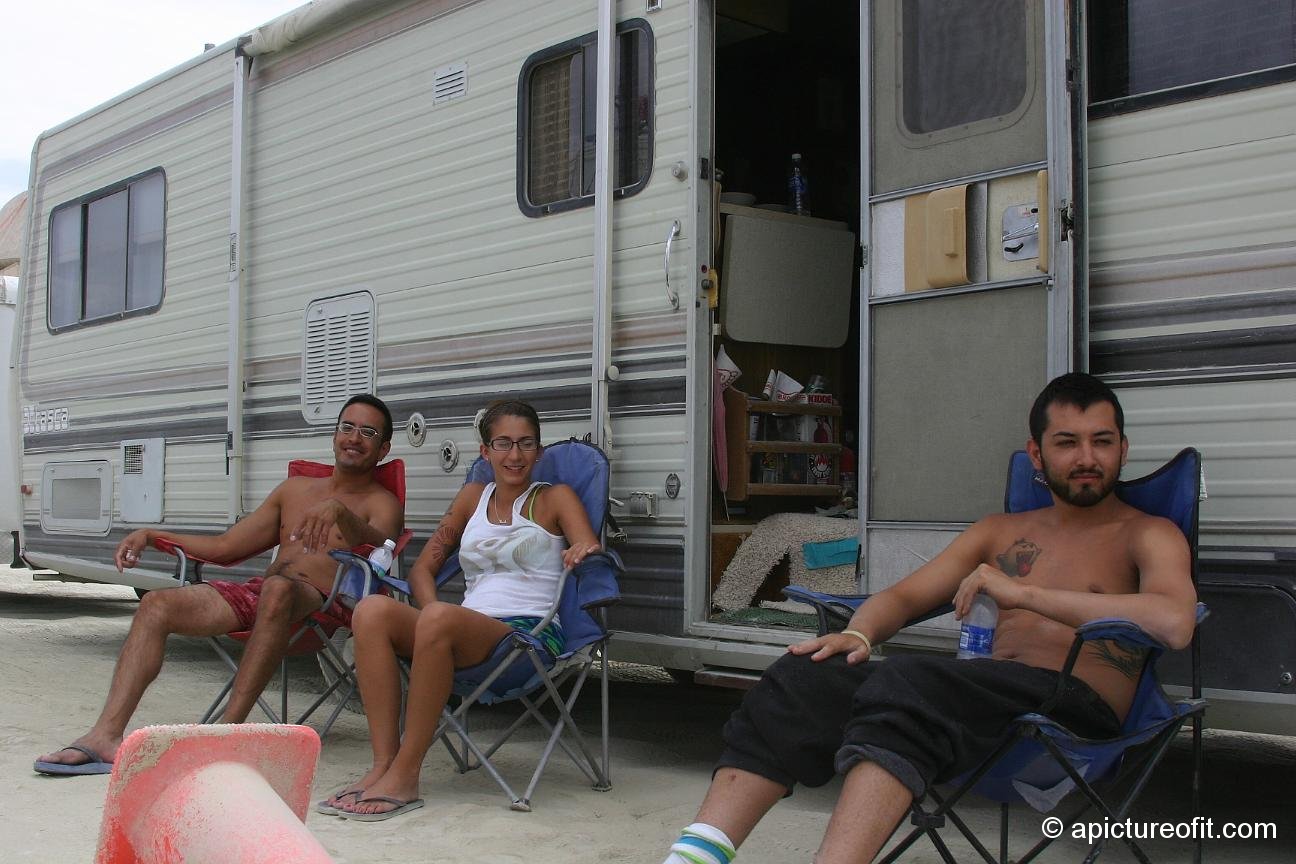 These guys were cooking noodles and invited me to join them, but my previous one hour neighbors had made sandwiches for us all.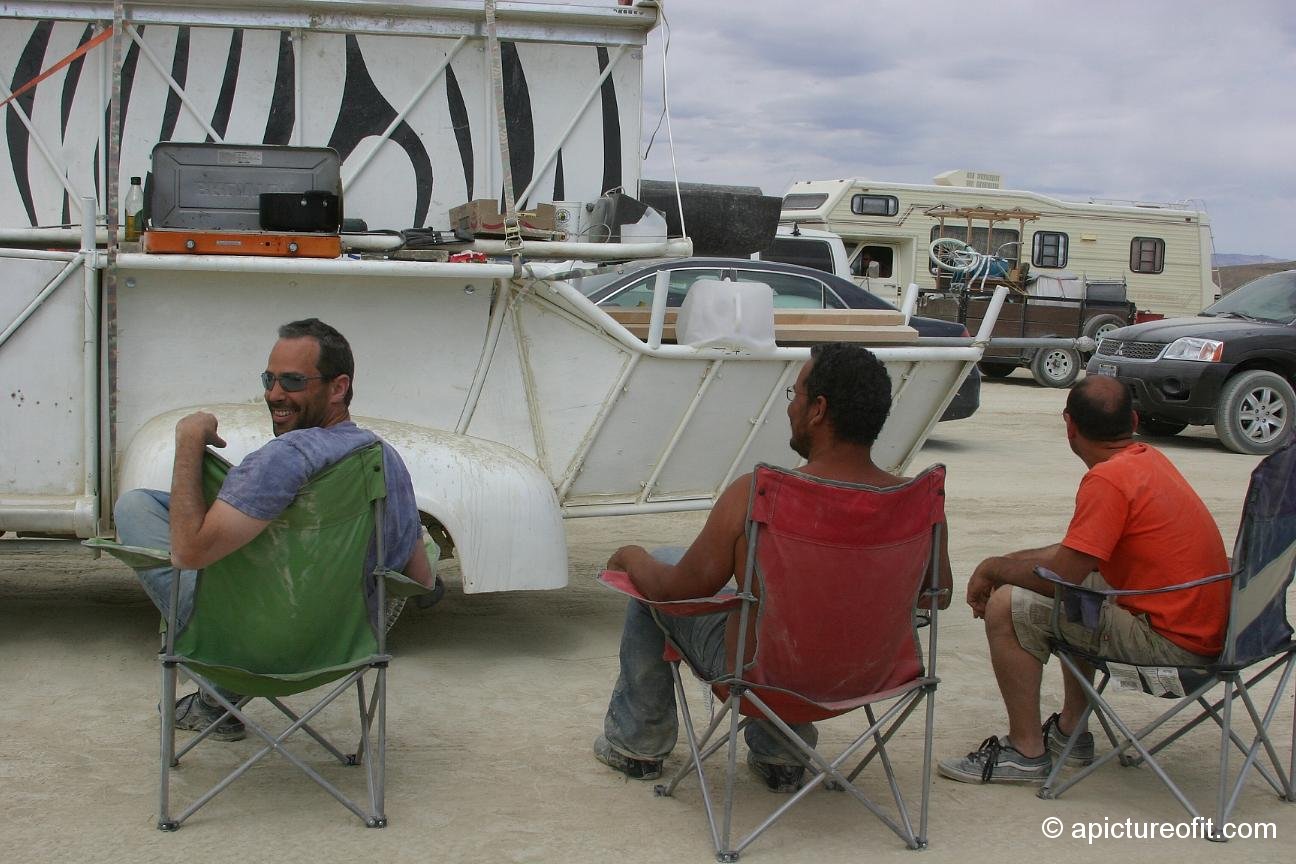 This fellow had cut up zucchini, cucumbers and red peppers from his home garden. With his truck packed so tightly, it was impressive that he was able to organize that. While we sat there nibbling and talking, another man came by with hunks of watermelon.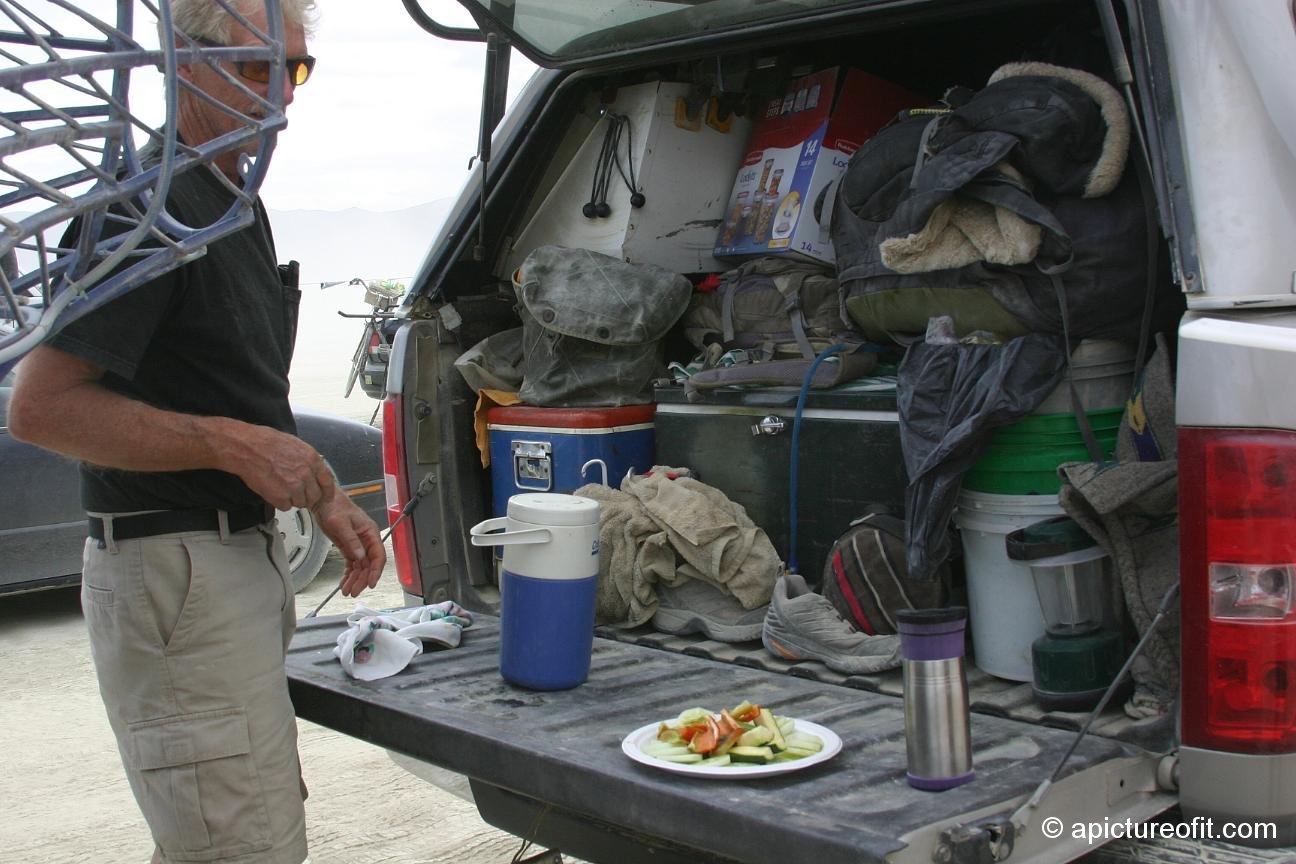 Out of several varied One Hour Neighborhoods, this one was definitely the best.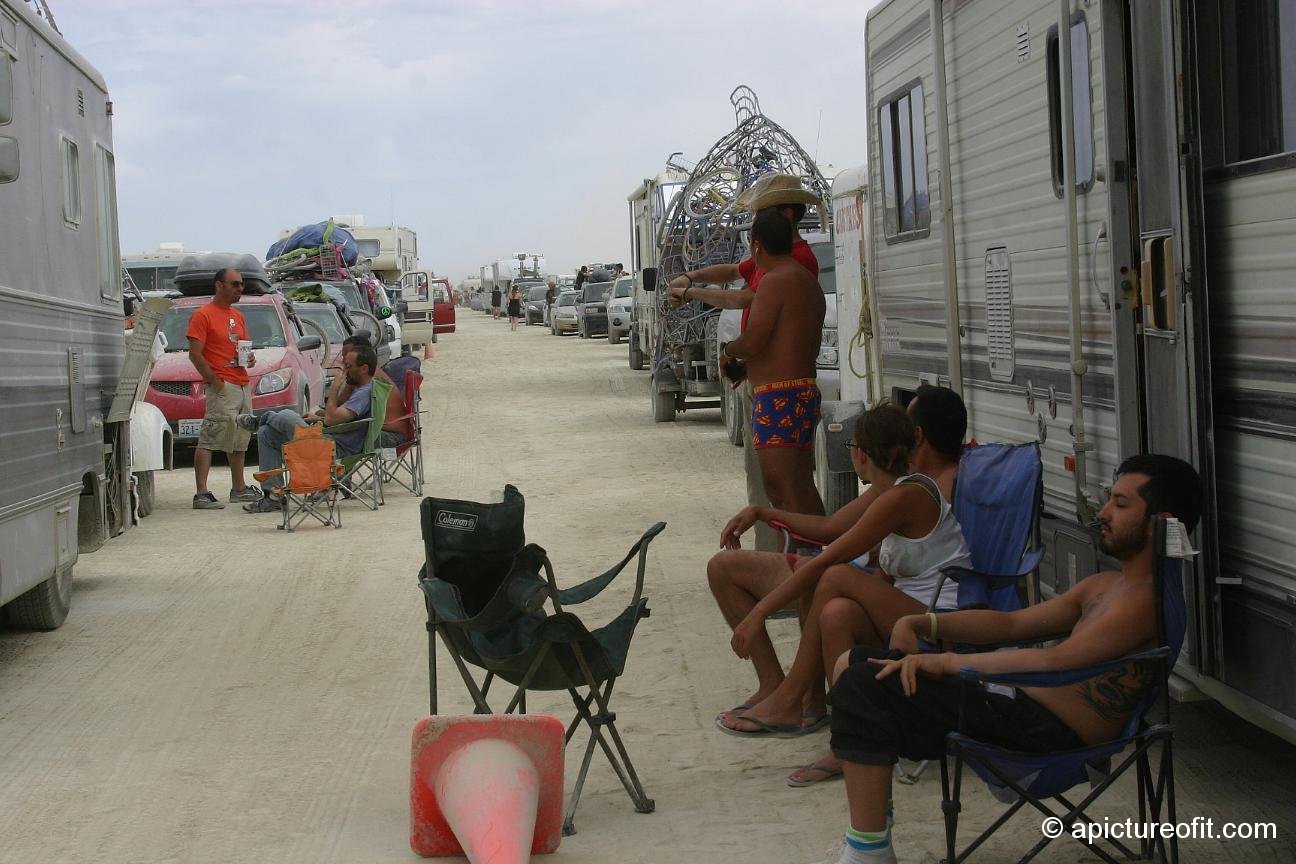 The farther this fellow walked before finding his ride, the better off he would be. I was mildly tempted to follow his example and come back for my car next week.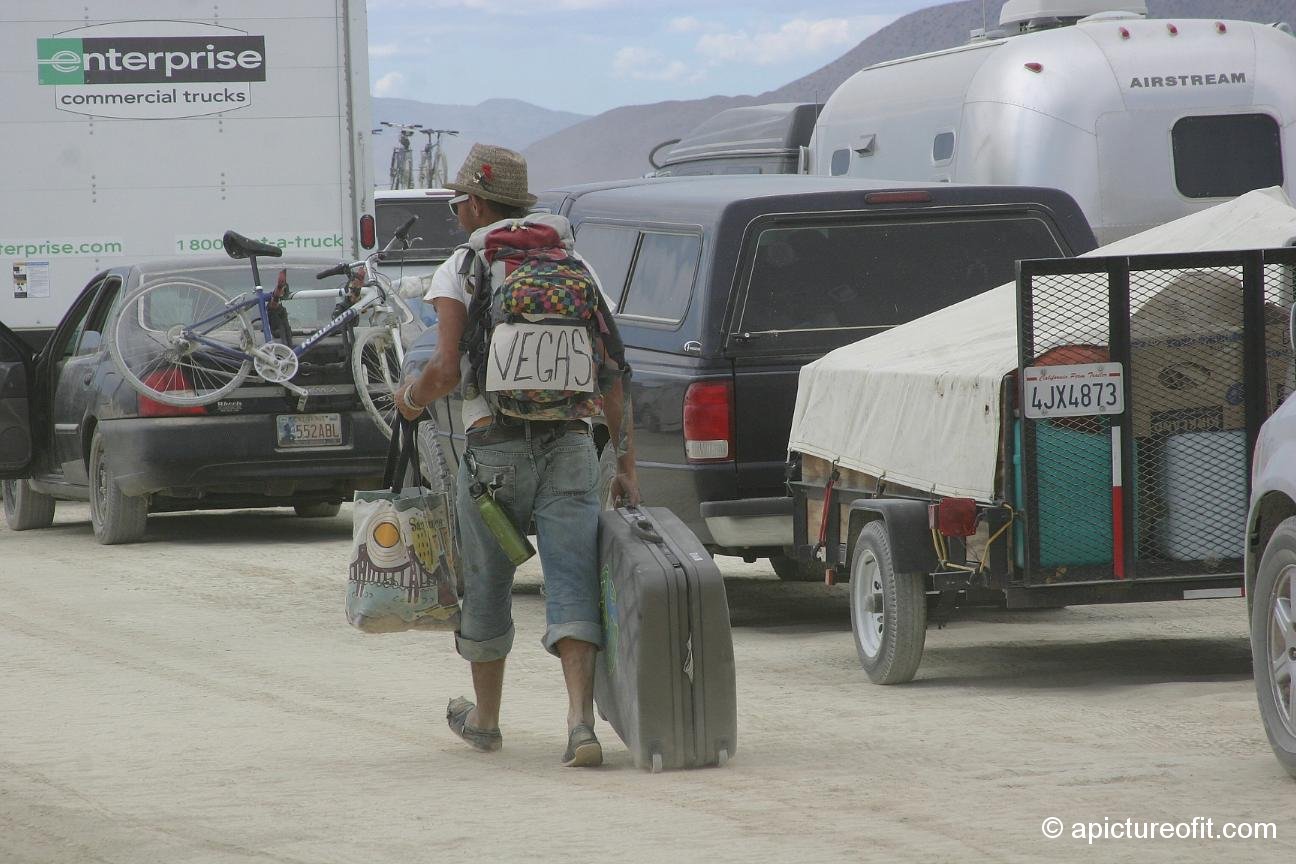 We had some nice clouds in the morning, but by afternoon they had gone. I took my folding chair to whatever big vehicle was near me and tucked into their shade.
I really liked this impromptu shade structure.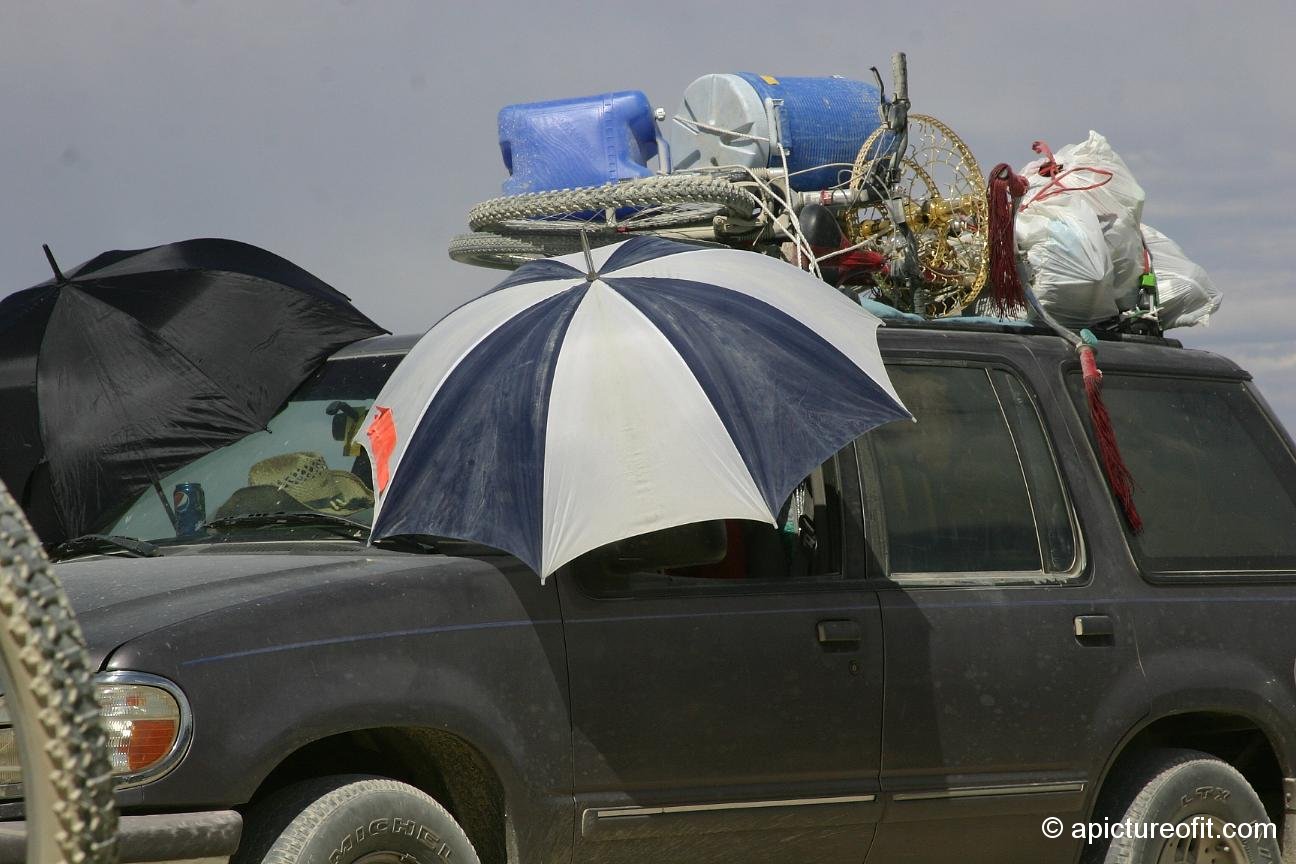 This was the line of cars behind me by mid-afternoon. By this time my camera lens had been dusted and fingerprinted.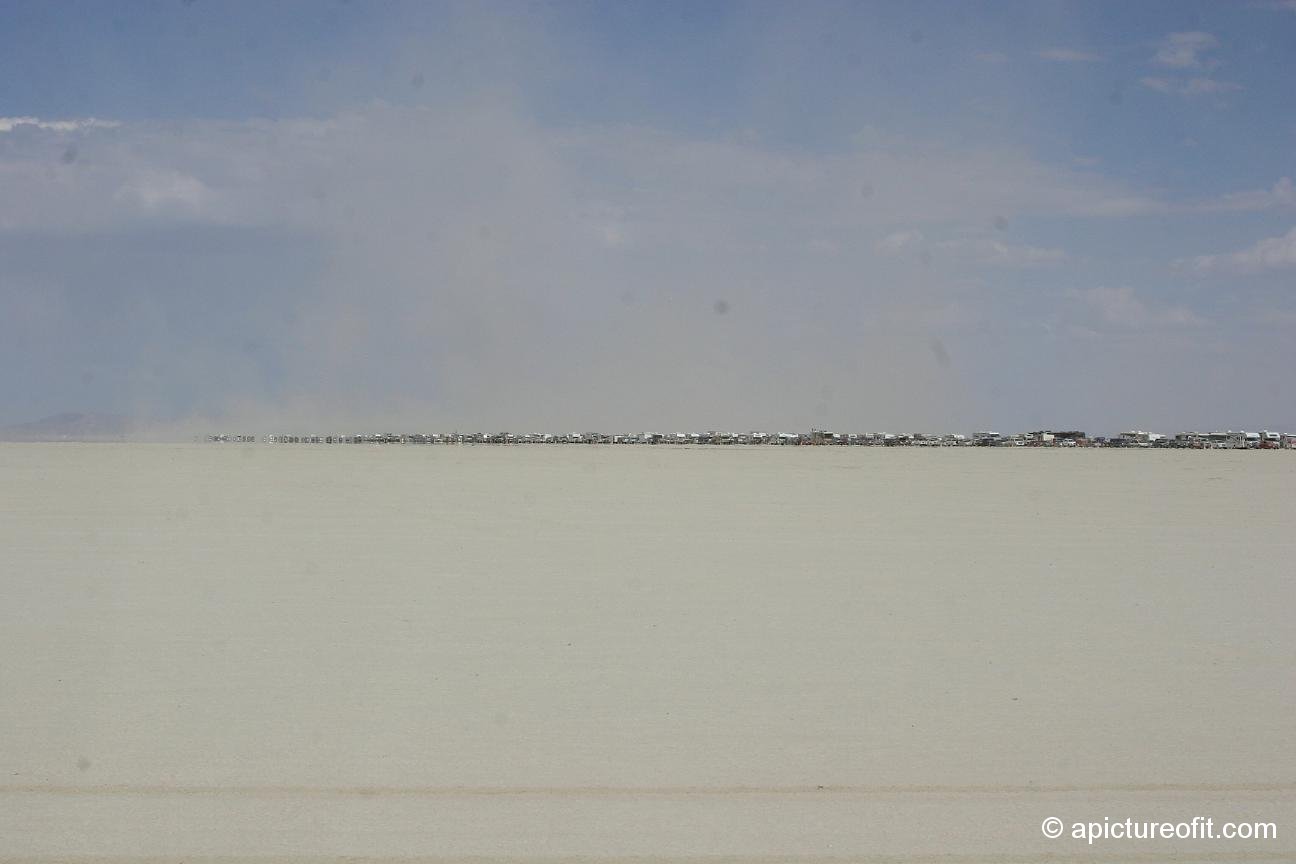 The playa says farewell, see you next year.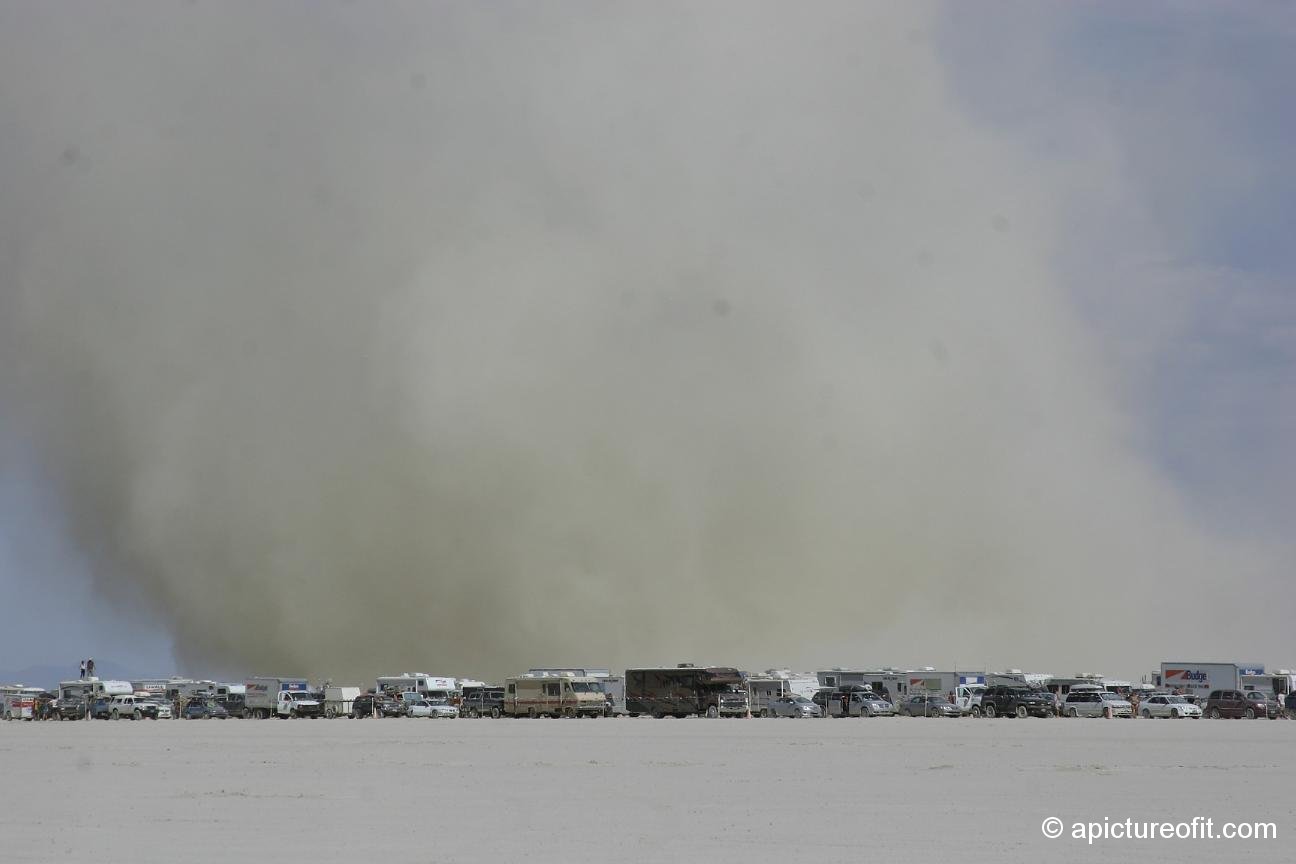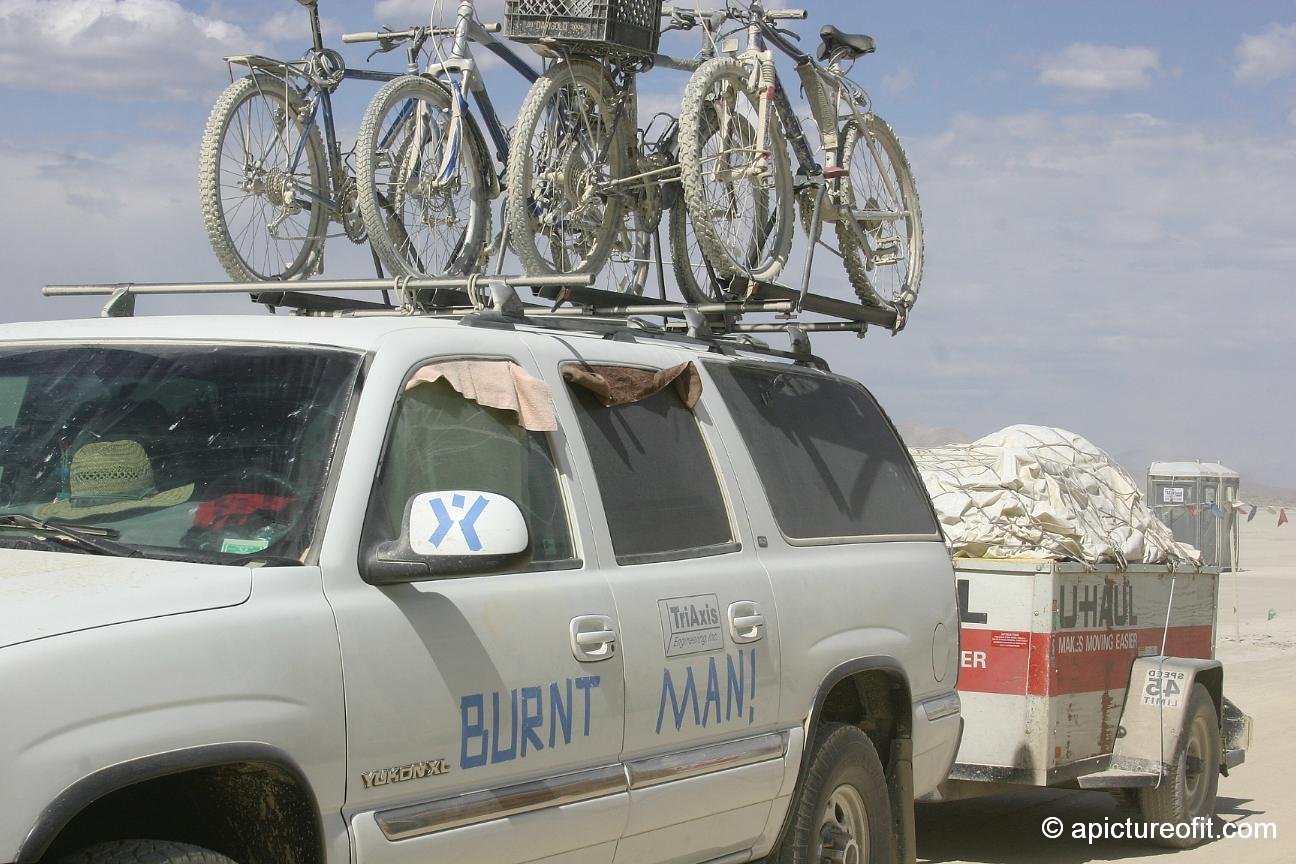 Pyramid Lake
Aha – this means I am almost home –
shower, clean hair, clean clothes,
piles of gear to deplayafy.
Already looking forward to next year.