Mutant Vehicles, also called Art Cars, are Burning Man's version of motorized transportation.

They vary in size from the sweet little single seat cupcakes to colossal multi-story structures.
A great many of the Art Cars are old favorites, returning each year. Here's the Dragon in 2006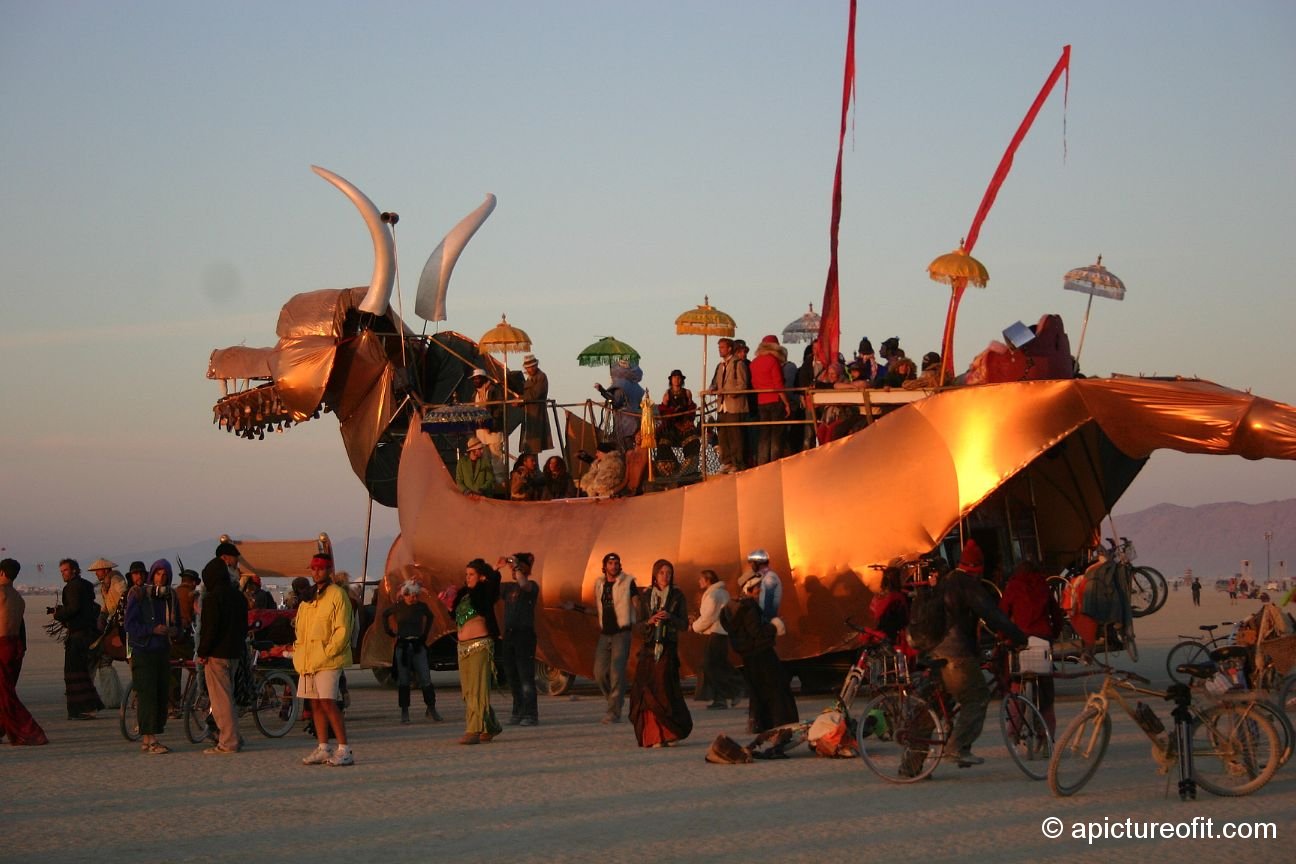 And in 2011, with the art installation 'Let's Go Fly a Bike'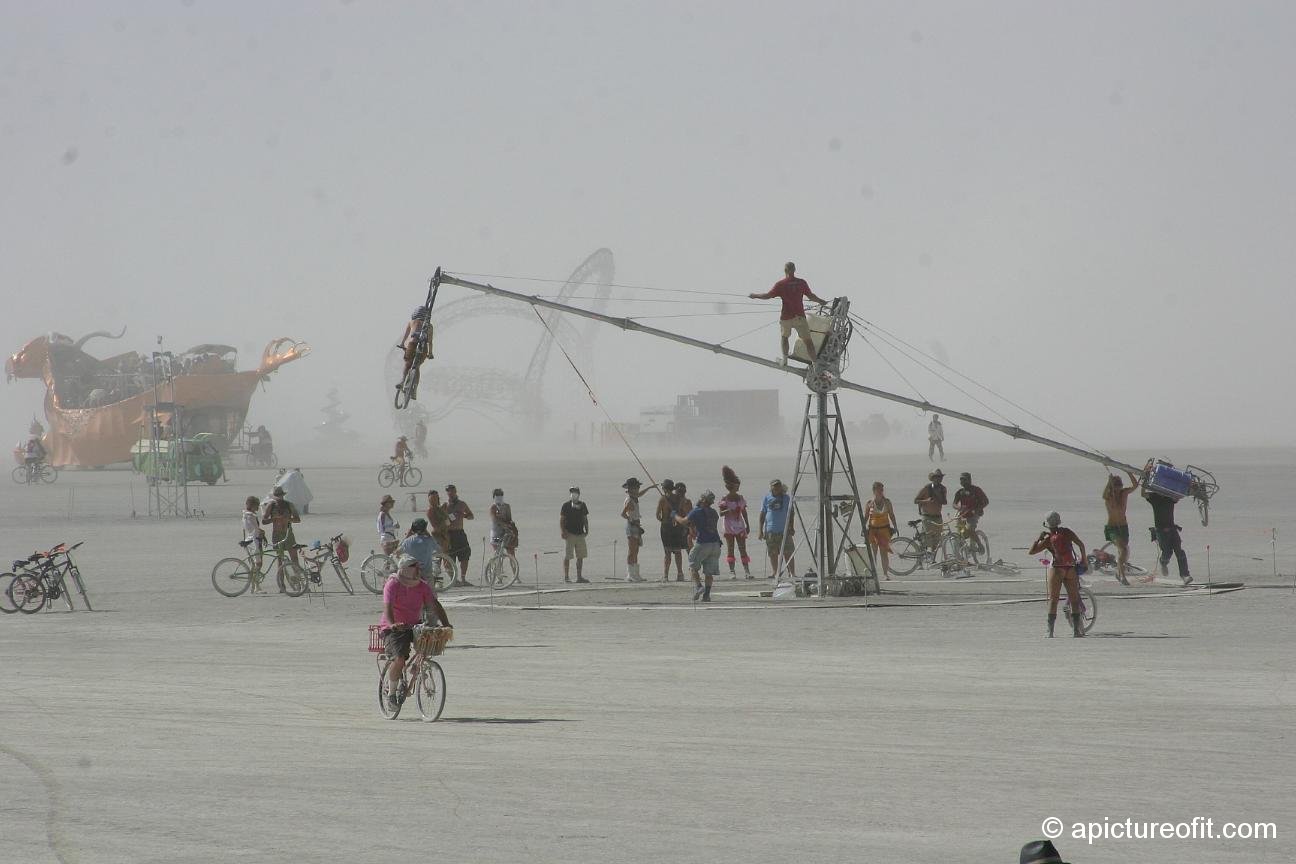 Others are new creations.
The bar none, number one hit Art Car this year was this mechanical, fire-spitting steampunk octopus – a new entry called El Pulpo Mecanico.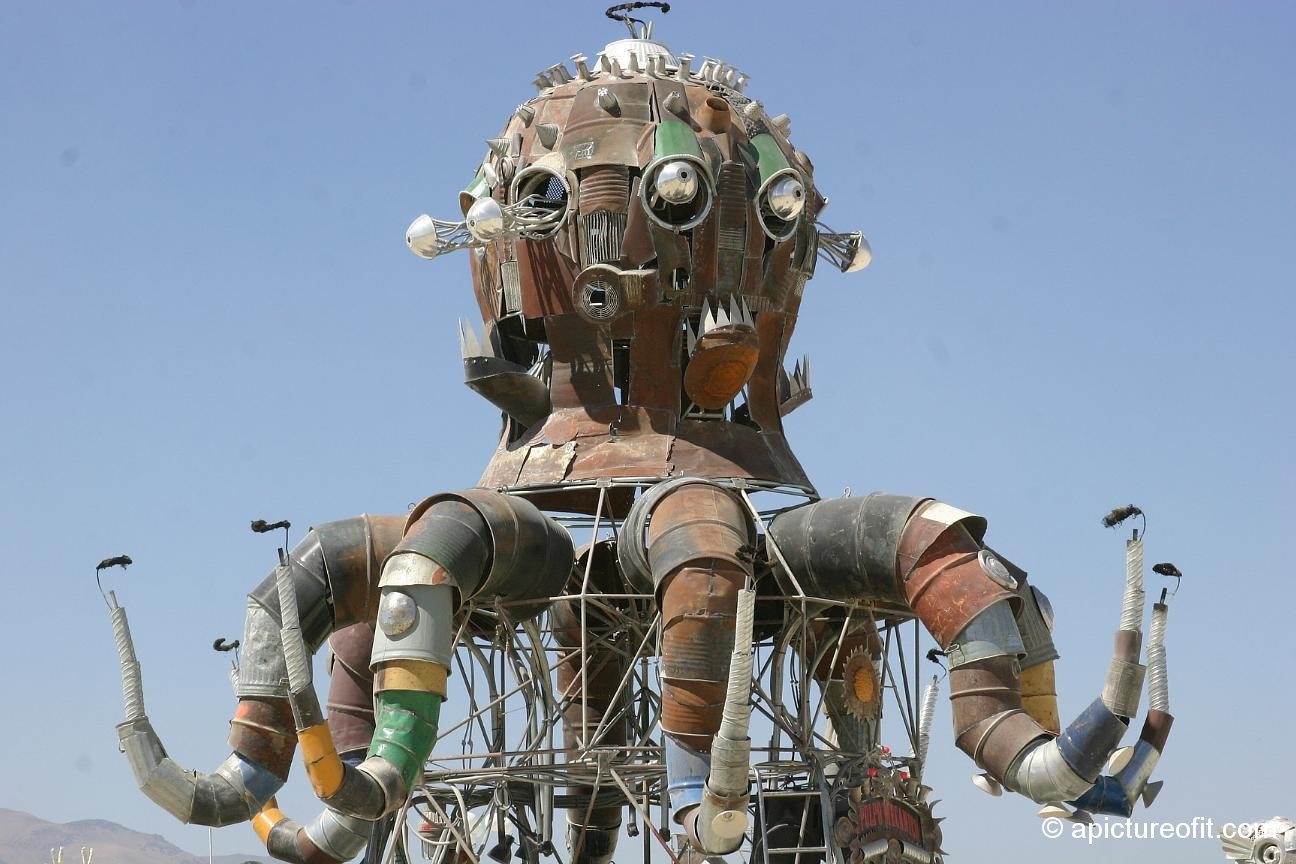 This tour de force, fire breathing marvel was built out of old trash cans and other recycled materials by Duane Flatmo, Steve Gellman and Jerry Kunkel. The tentacles, eyes and mouth parts all moved and fire shot out of the tentacles and the head.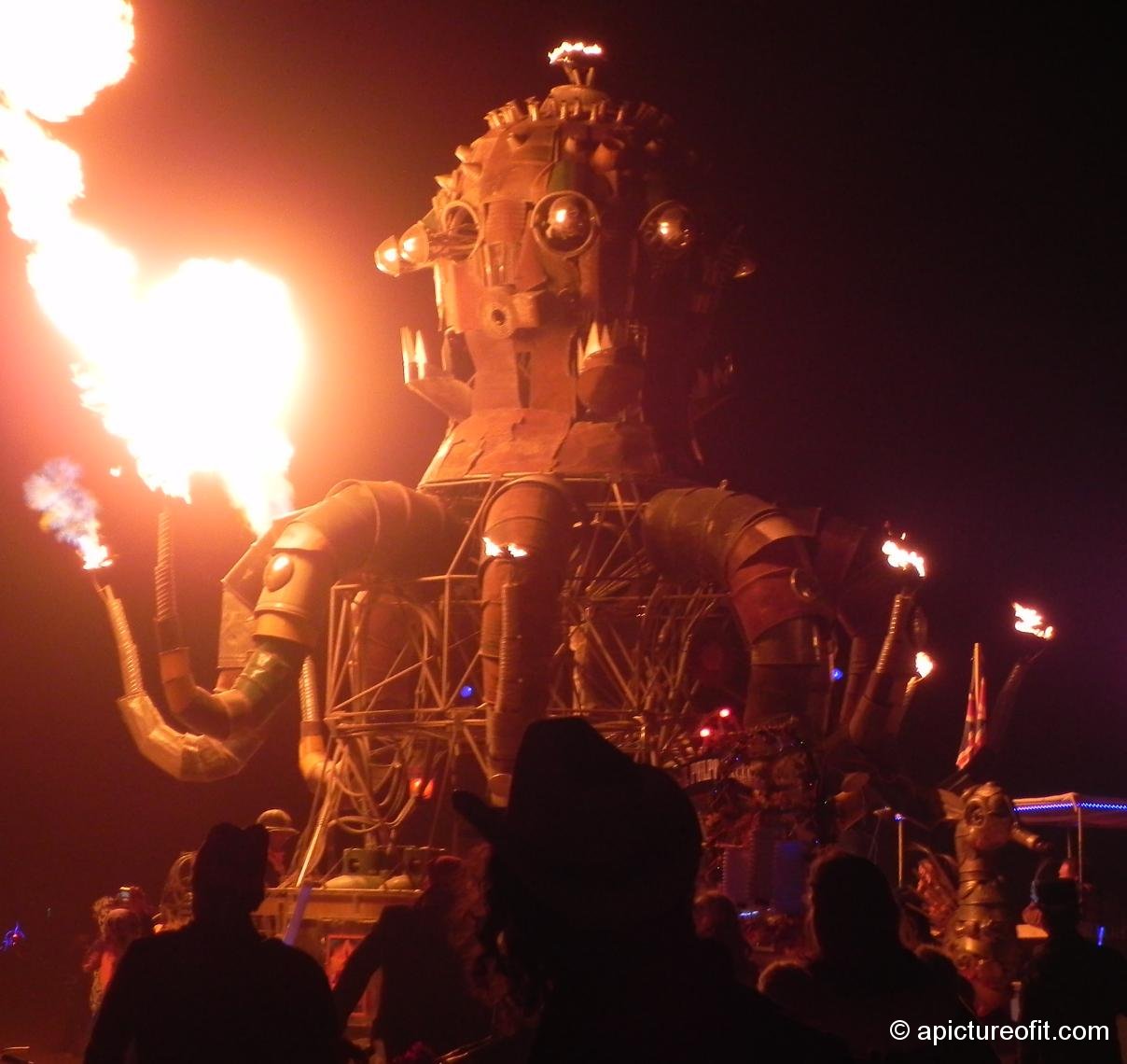 Art Cars are a reflection of the creativity of their makers. This one parodies the genre.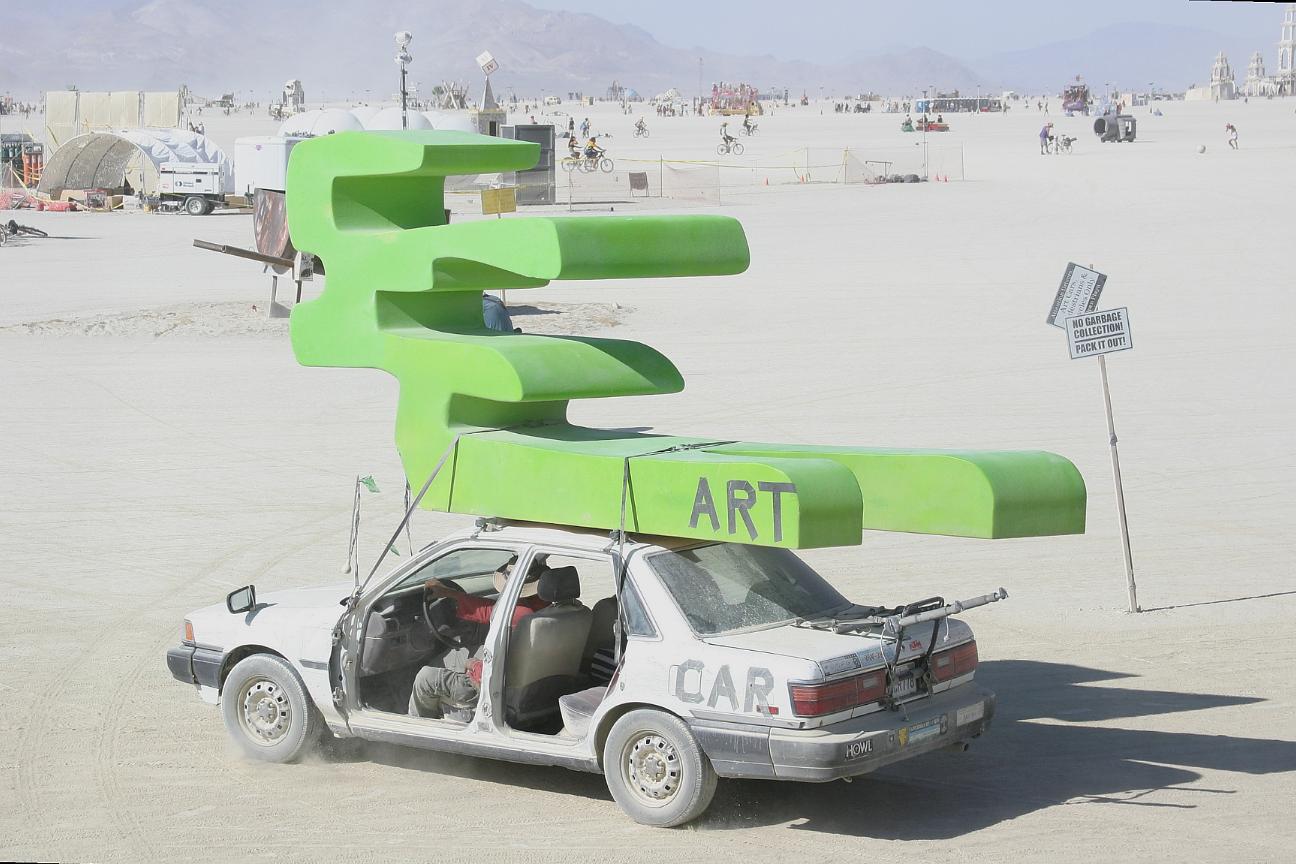 They play with scale – large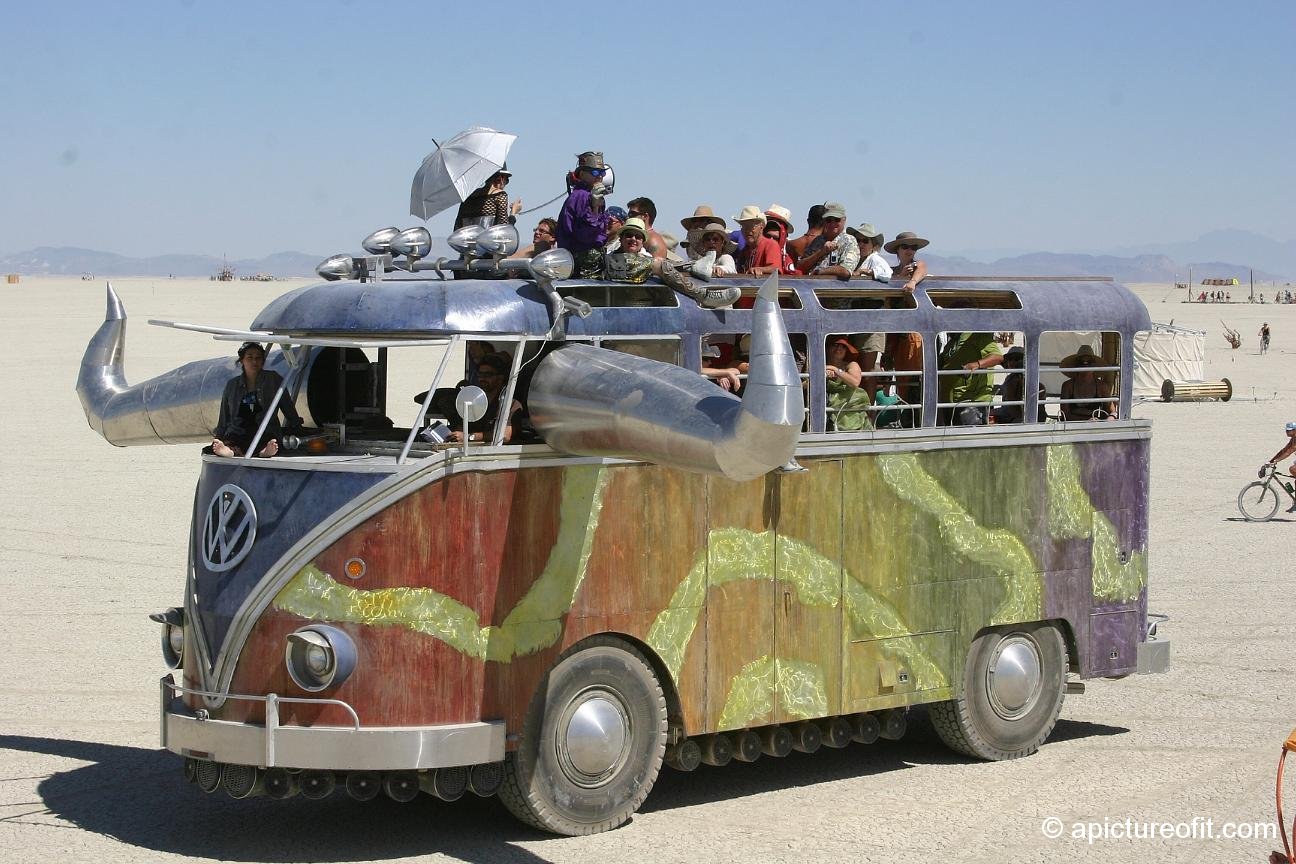 and small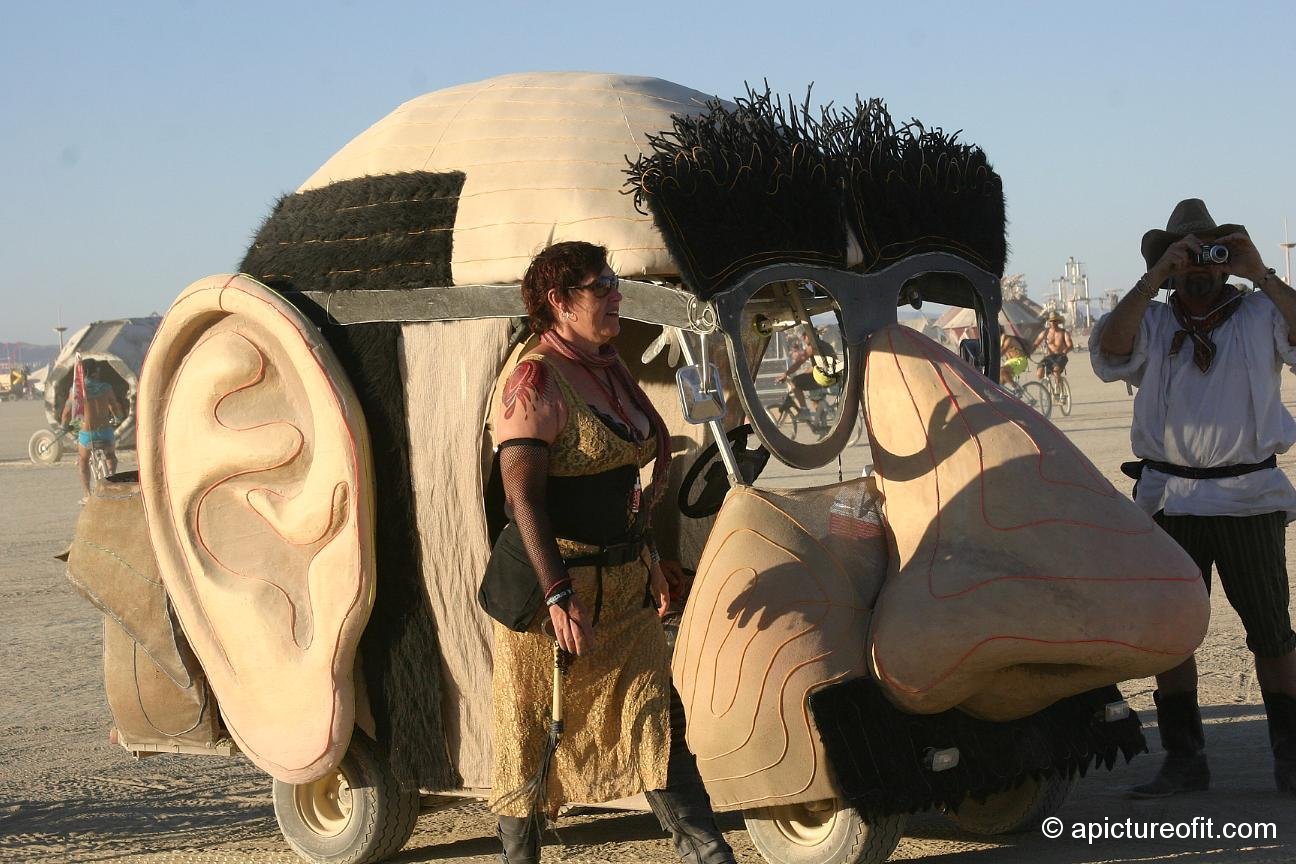 With over 54,000 people on the playa, this one could find about 150 people each day to celebrate with.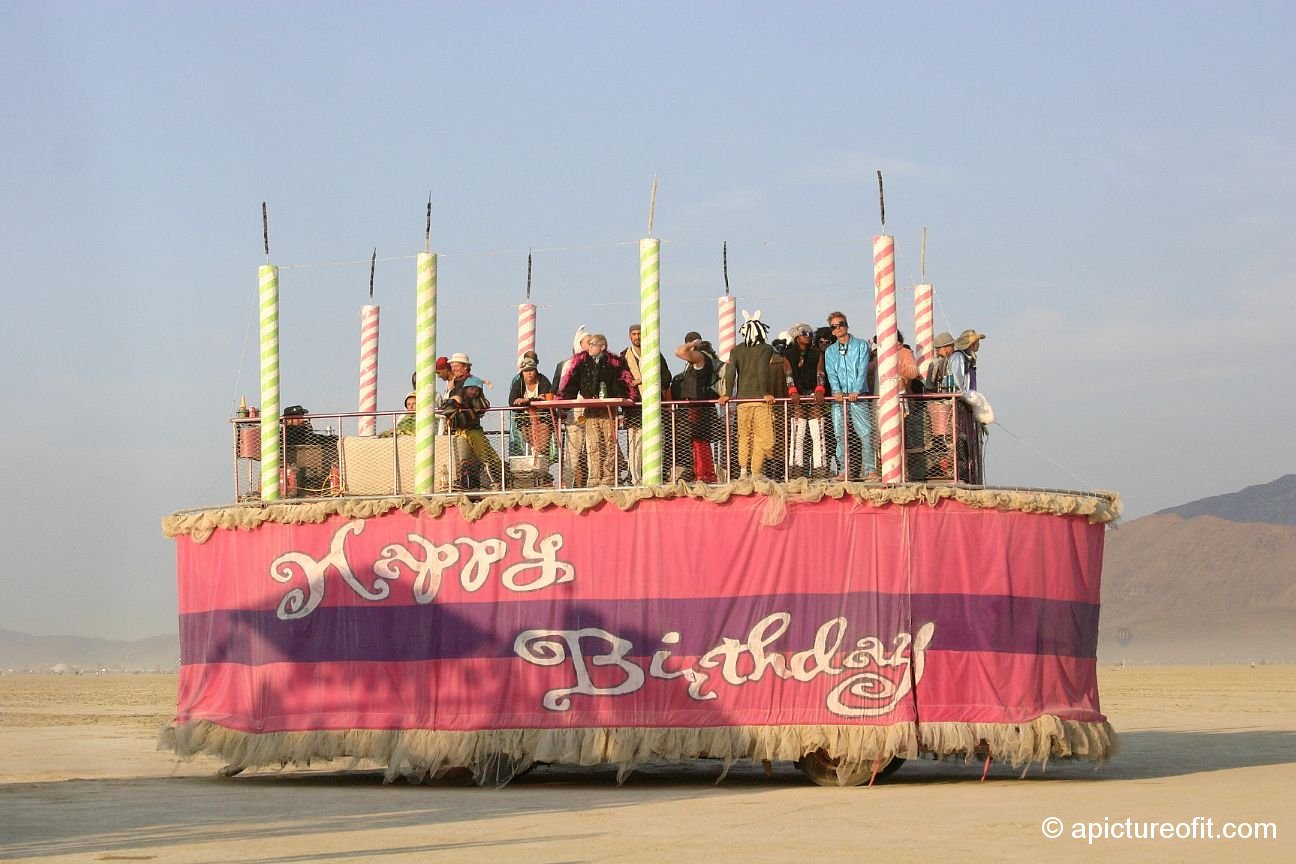 On-board parties definitely feature.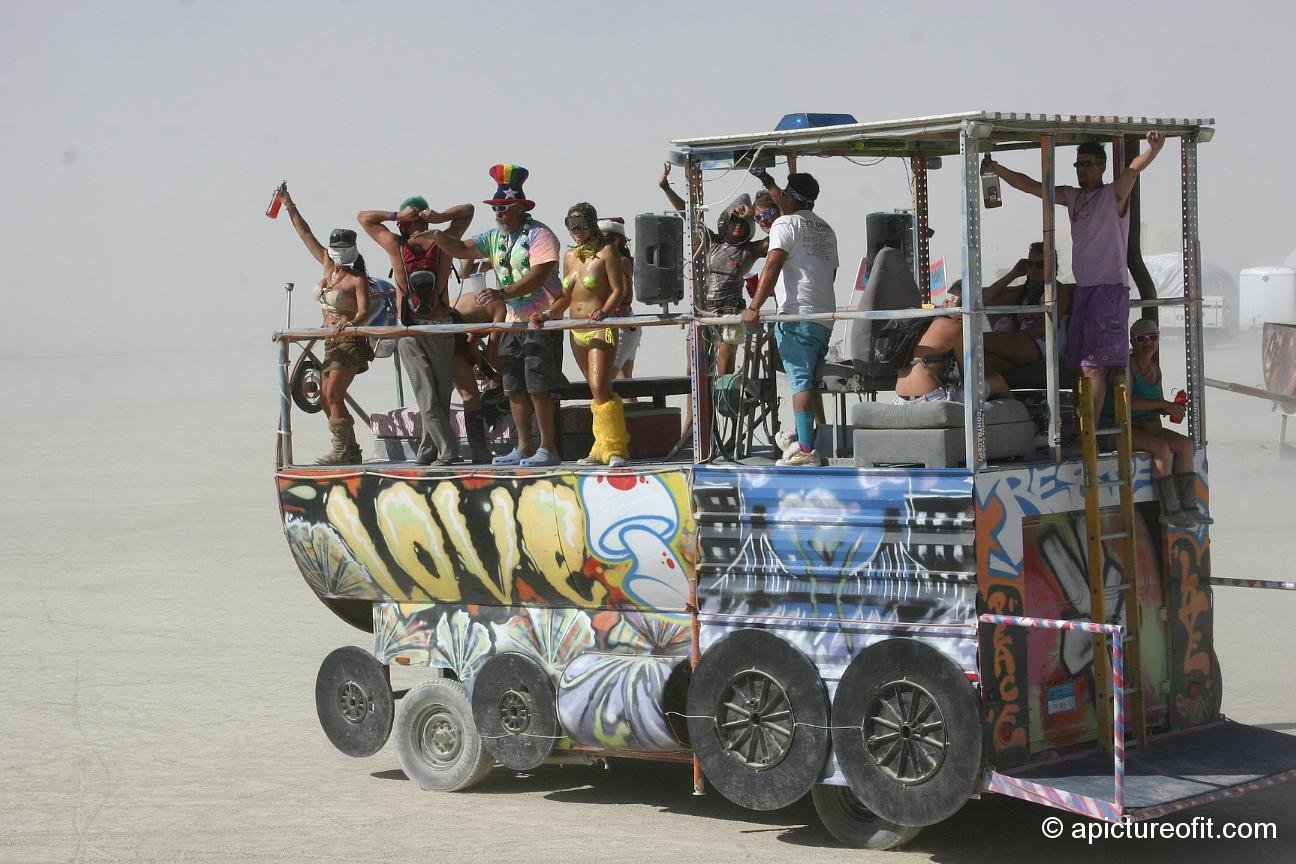 Fish are popular. This one would look completely different at night when its lacy structure is all alight.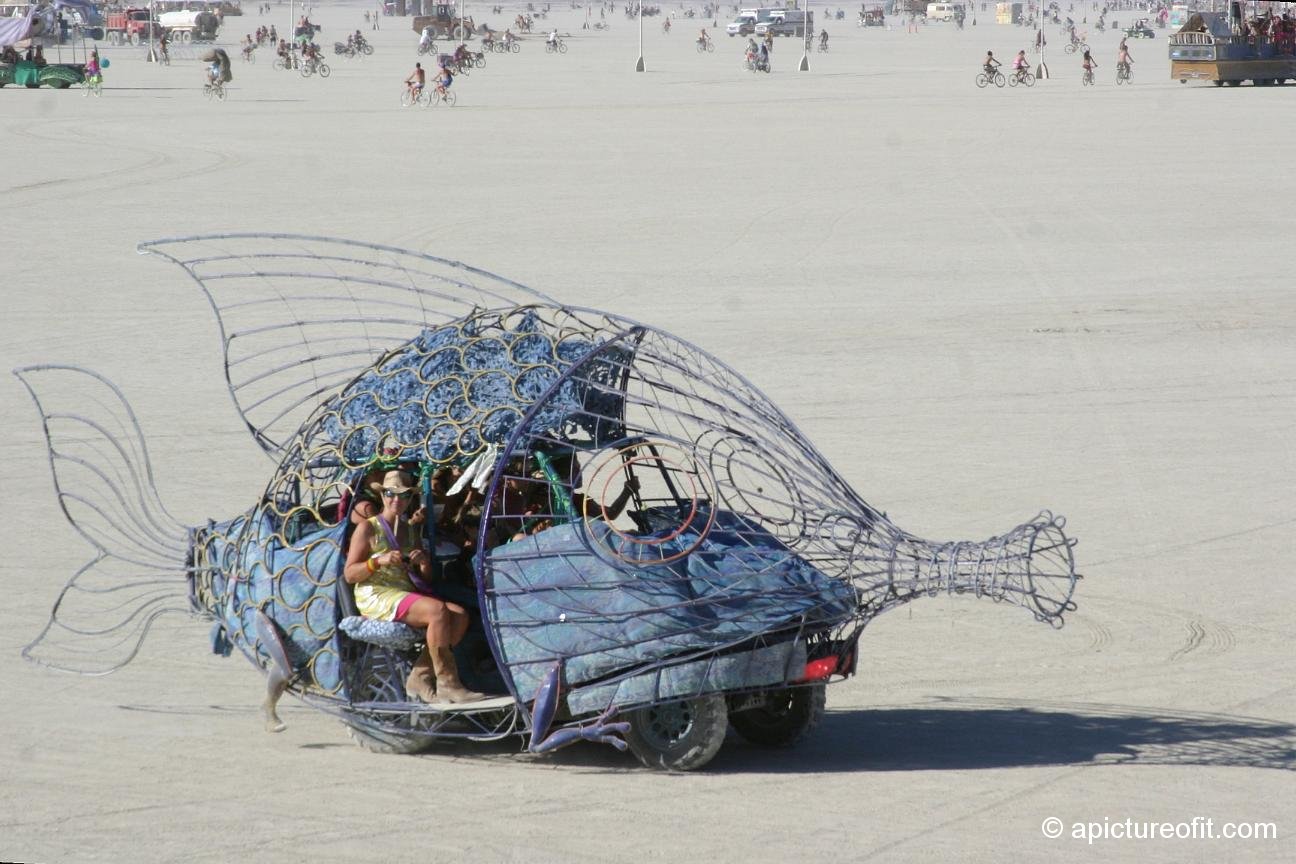 On Wednesday, all the aquatic art cars came by The Pier, an art installation that was one of my favorites. The slope on the approach was so gentle, it felt level. The next thing you knew you were ten feet above the playa surface, and you were suddenly vividly aware that you were over a dry lake bed, once deep with water.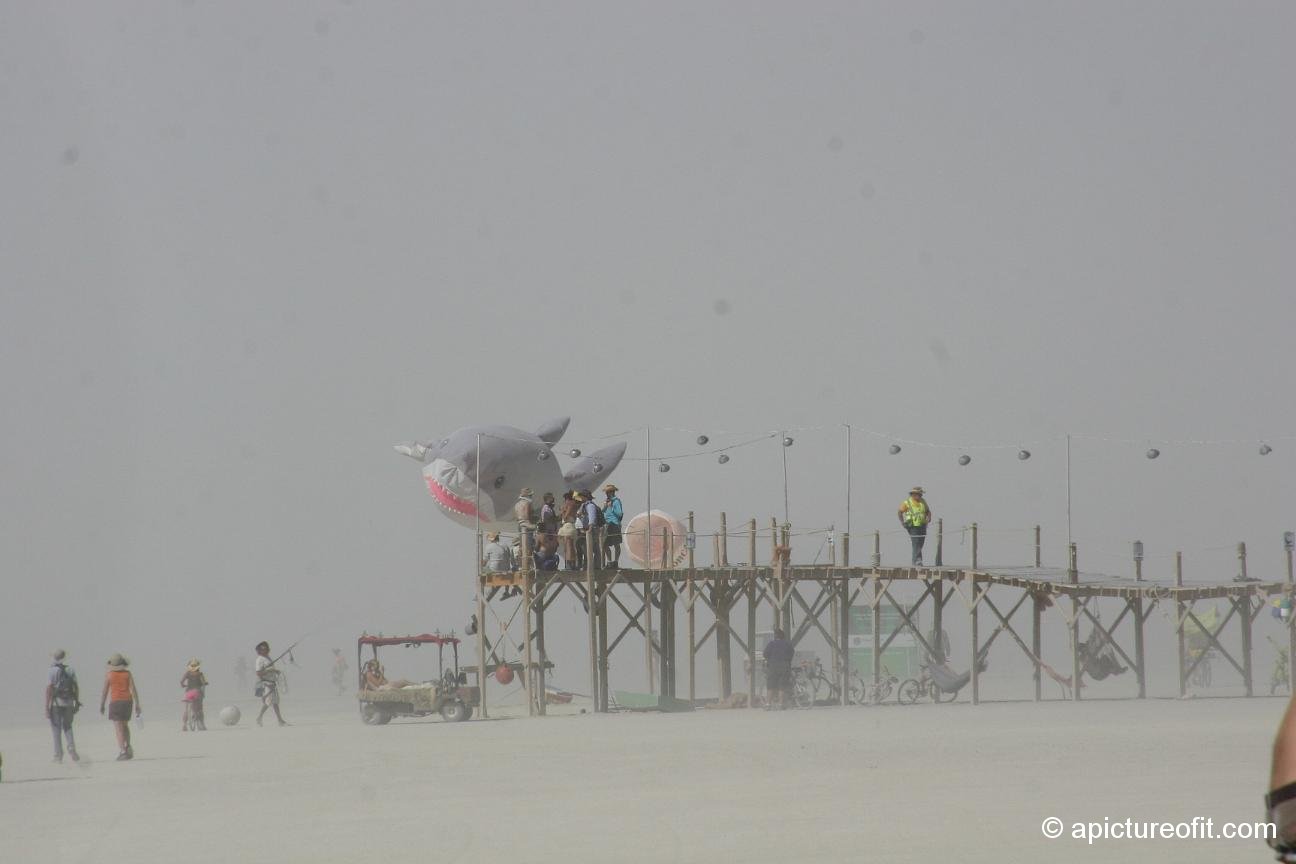 Boats are very popular. Again the fact that the playa is really a lakebed, is a likely reason.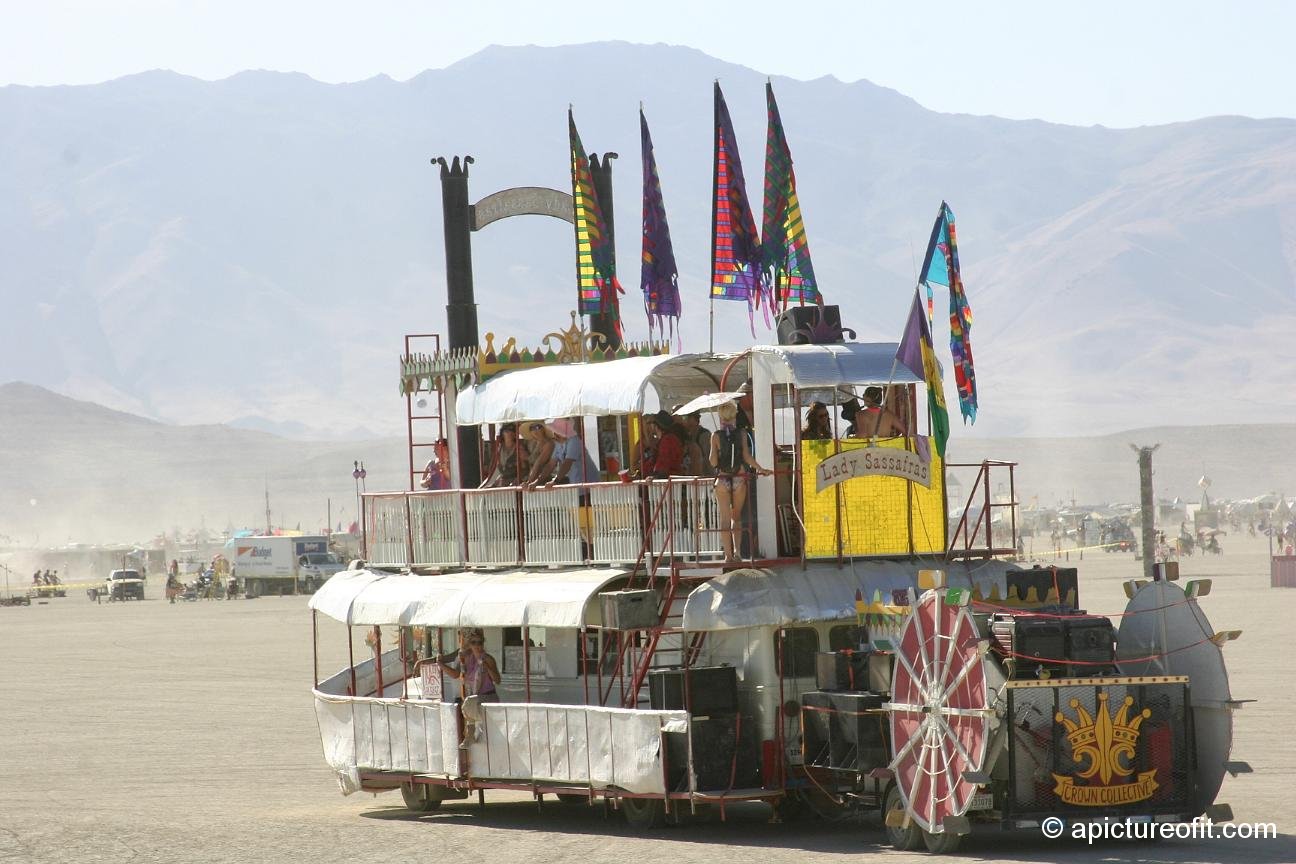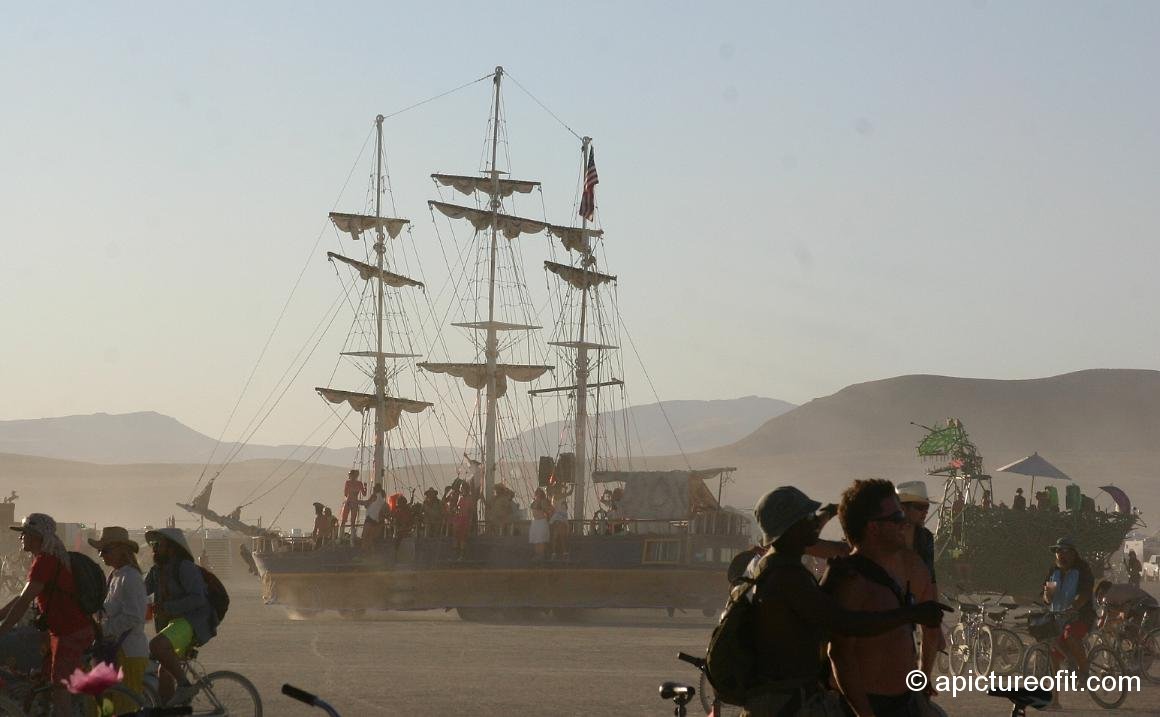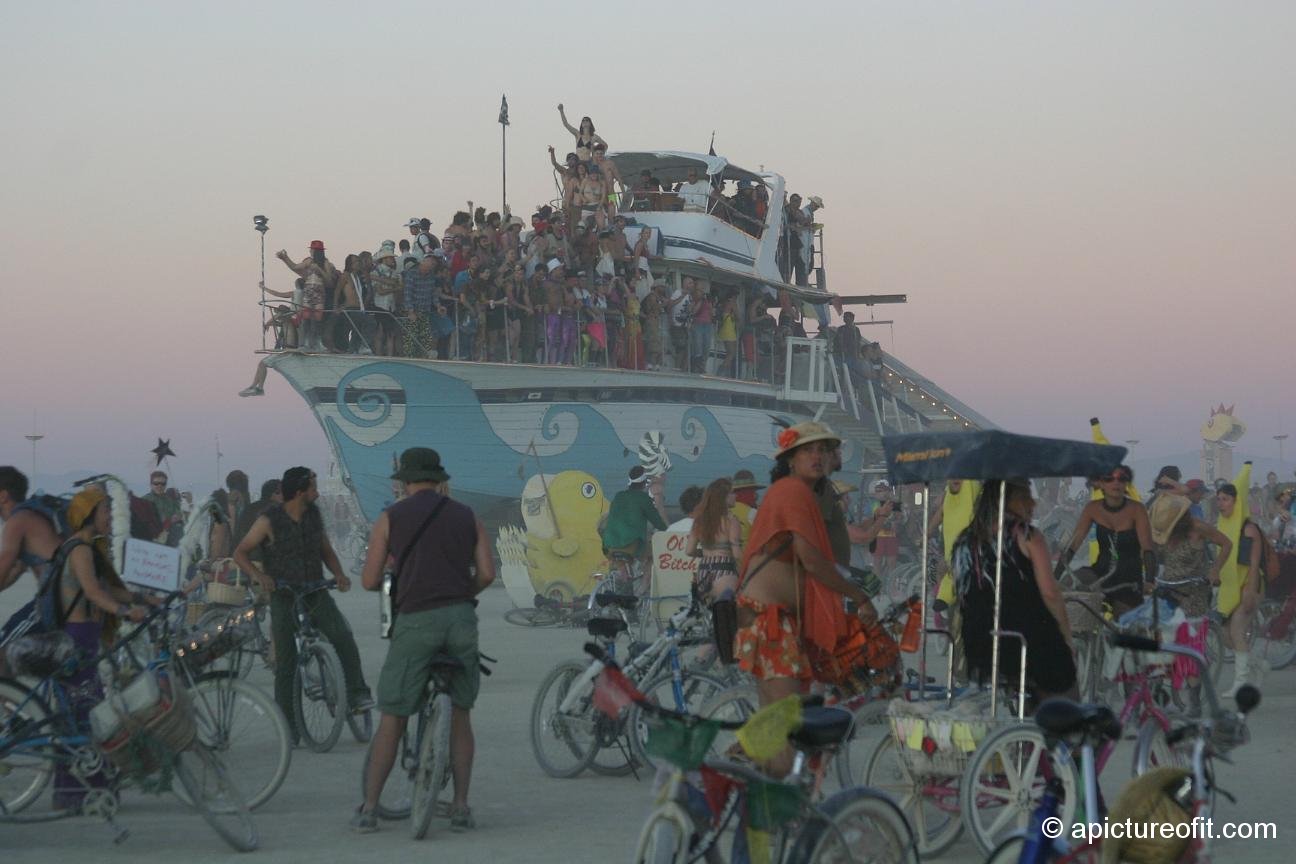 Another favorite this year – this mobile palm covered island. You might notice that the bananas visible in the previous image are hitching a ride on the island. Ah well, that's Burning Man for you. The improbable is everywhere.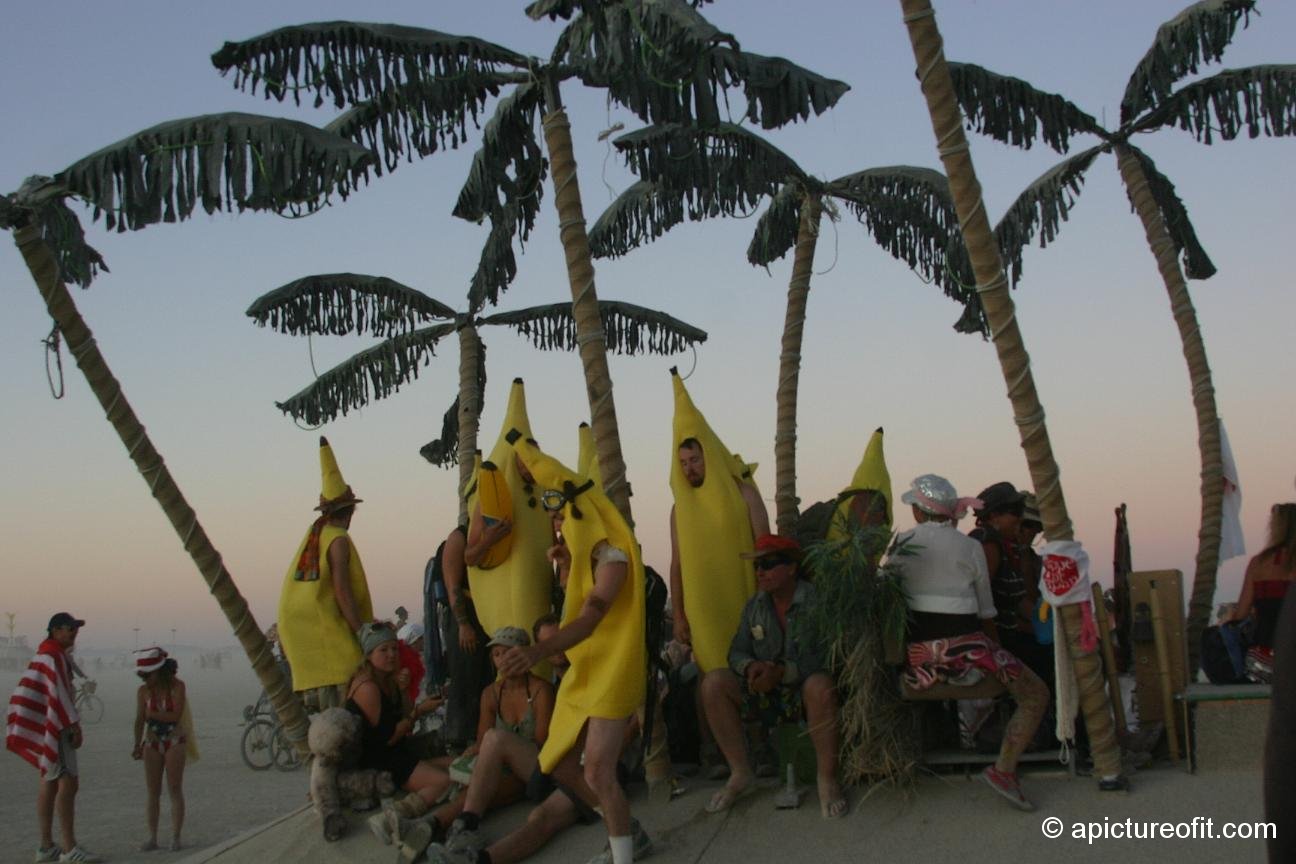 The sun sets on another day, and the Art Cars take on a whole new appearance at night.