Photographing the Art Cars during the day is easy.

The night shots are much more challenging. The light levels on the playa tend to be quite low – you don't generally need enough light to see, just enough to be seen. With only emergency vehicles using actual headlights, everyone's eyes are adjusted to these low levels. Cameras, however, may need more light than do participants' night-adjusted eyes. Art Cars moving through the dark come up in photos as streaks and slashes of colored light.
Heck, even objects which are not moving seem to move in non-tripod photos in these low light conditions.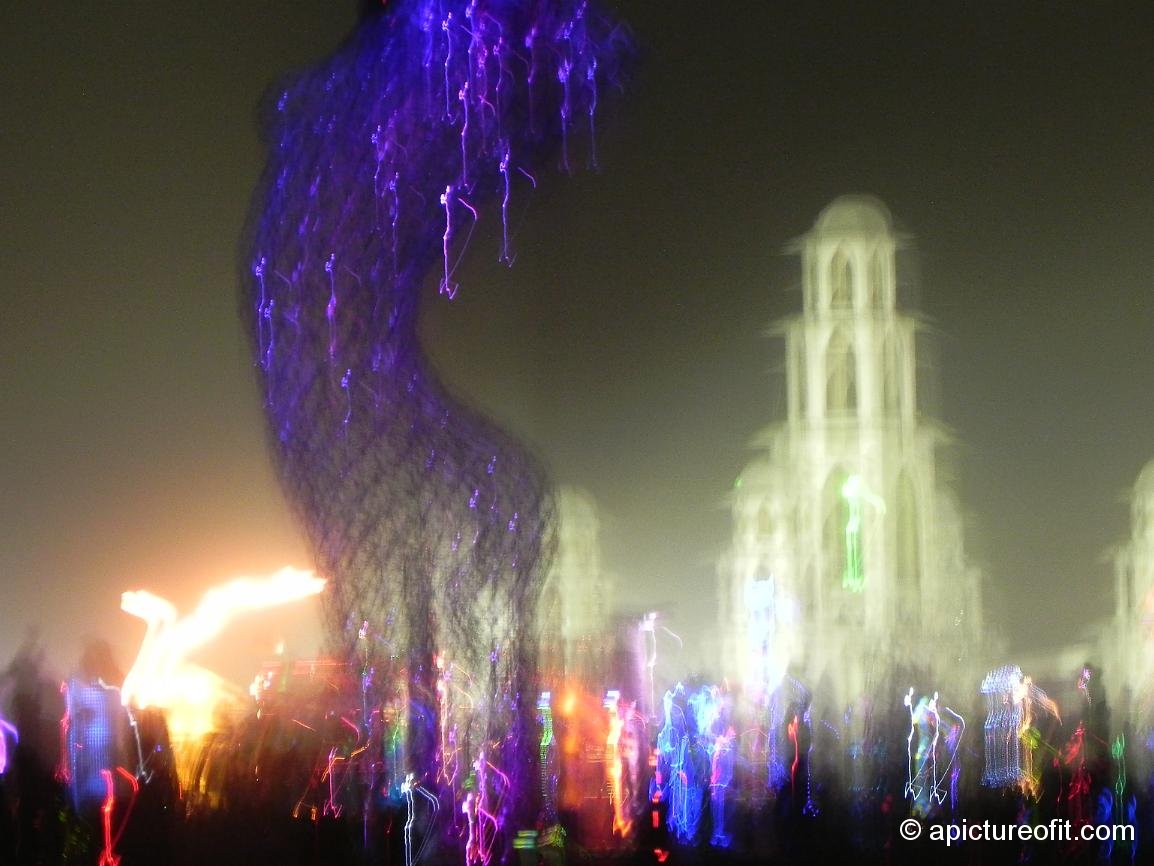 On burn nights, the playing field levels out – the art cars are parked in a huge outer ring around the installation slated for the burn pile. Within this colorful neon ring are the pedestrians, bicyclists and the smallest of the art vehicles, both motorized and pedal powered. As one waits for the burn, a long circling walk inside the ring of art cars is a fascinating spectacle.
Some of the largest art cars provide ideal spectator seating. I found a second story perch for the Sunday night Temple Burn on Martini Village's PerVertical Playground.

No, this is not a building with a foundation, it is a movable structure on a truck and trailer framework. You enter by a steep stairway and exit via a playground slide.
For the Man Burn on Saturday evening, we settled for peeking at the burn between heads and vehicles, preferring to just cruise the Ring Around the Man. What follows is some of those sights.
This palmy island was everywhere this year. The driver was a busy boy.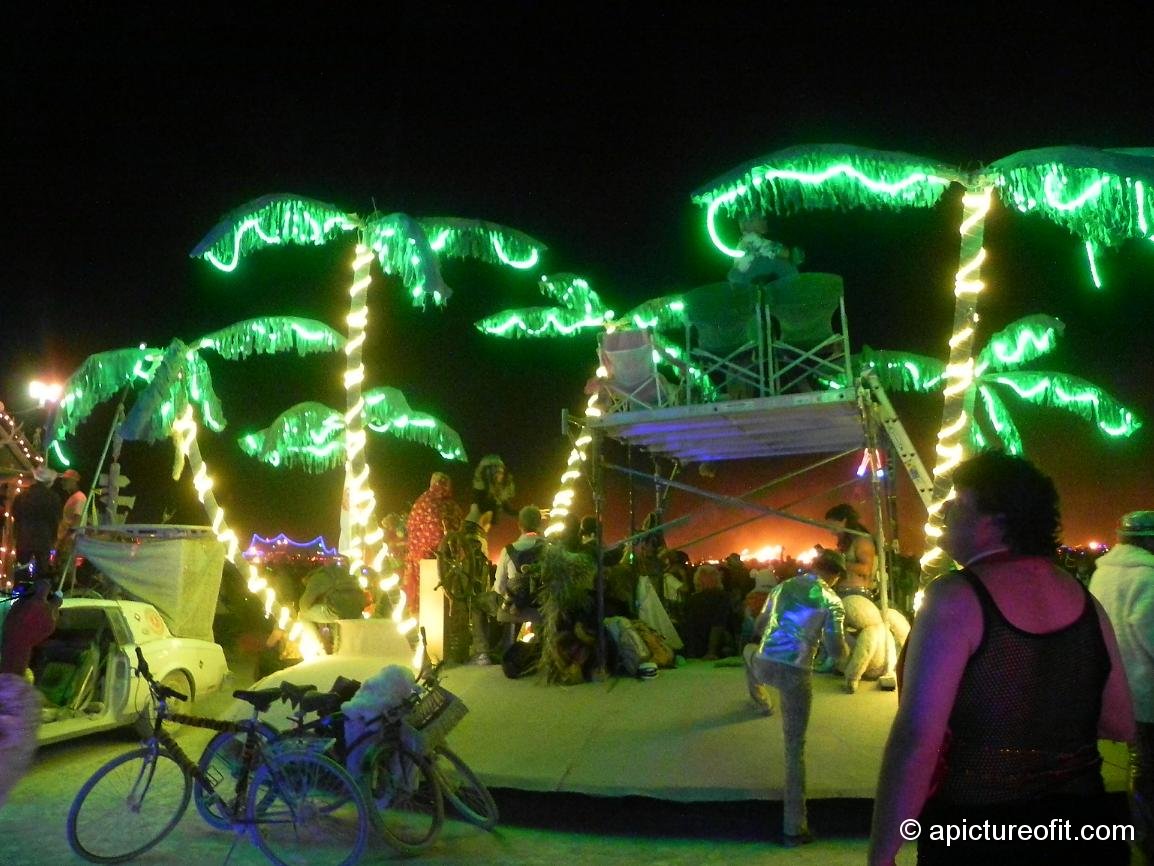 I wasn't sure just what this was but it certainly was interesting. I think those are birthday candles.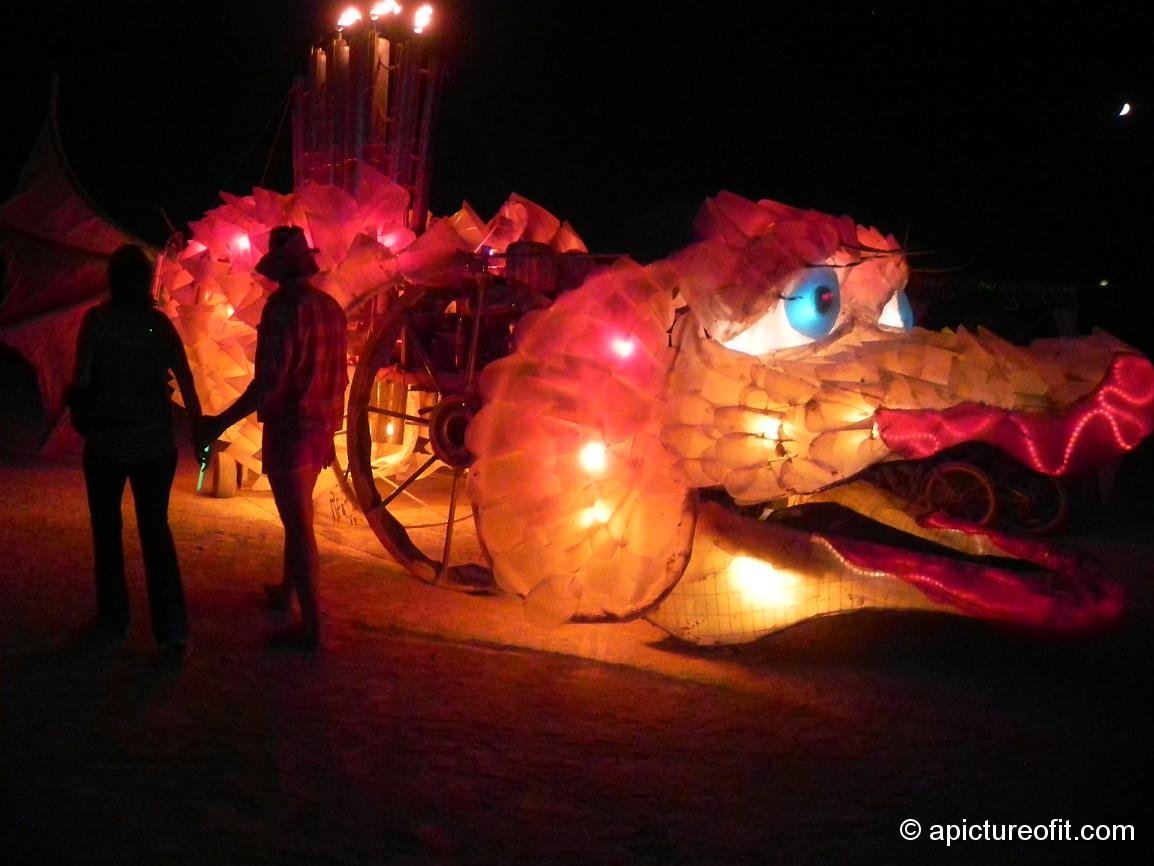 These guys provided our transport for the Artery art tour ride all around the playa on Friday. Thanks Heart Deco.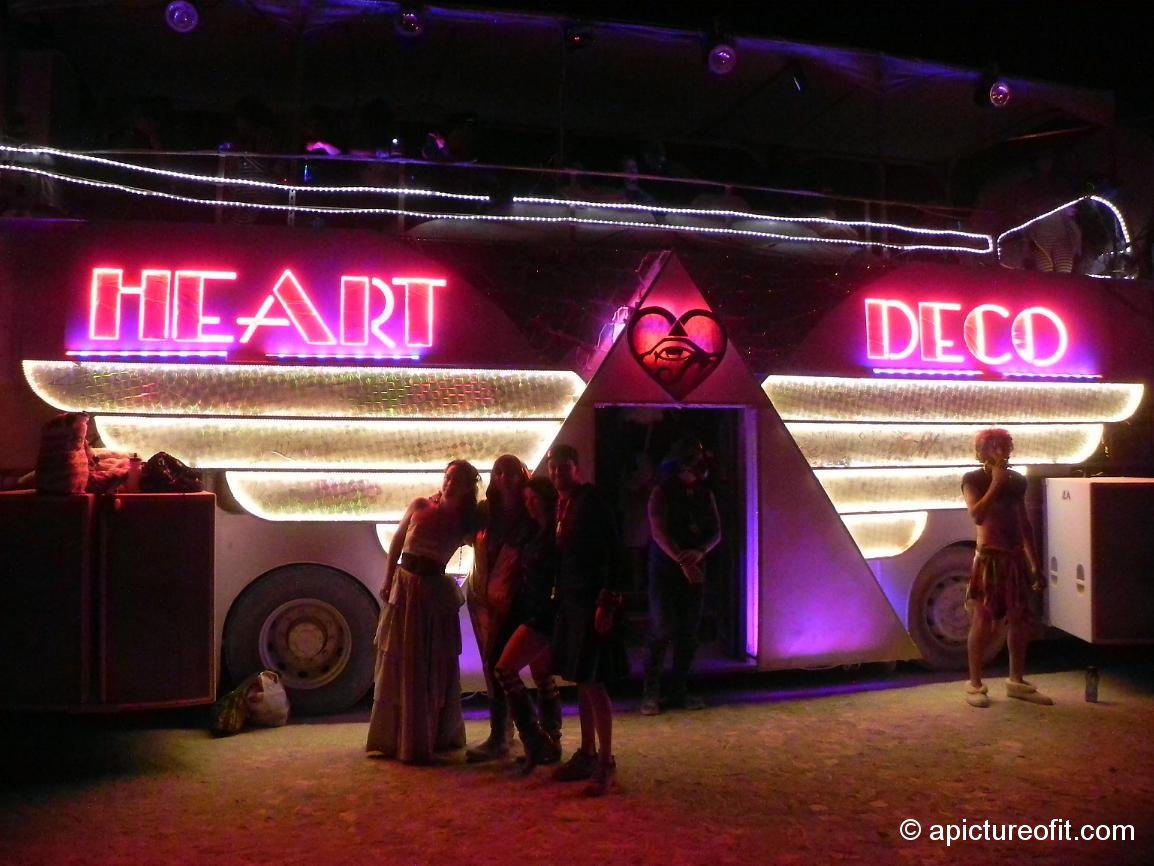 The Magic Mushroom Art Car – the colors on the mushrooms kept changing.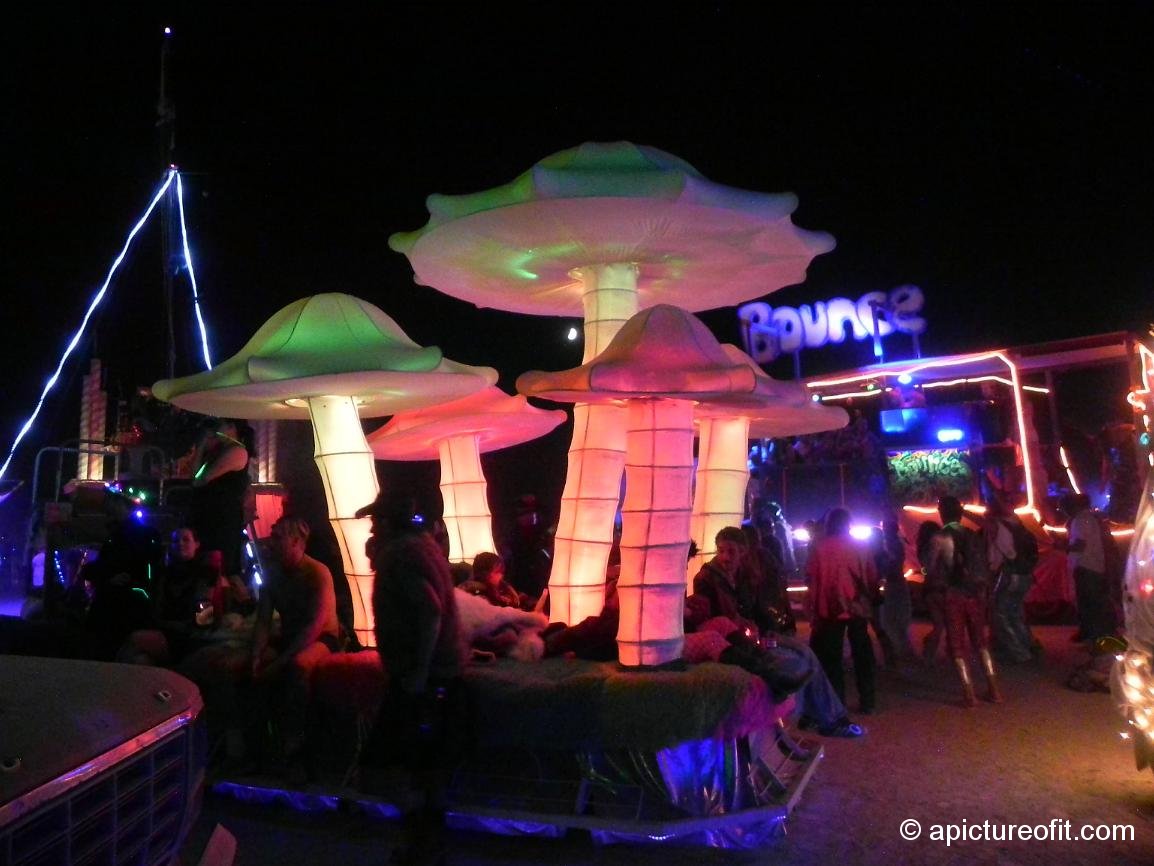 Lots of nice comfy seats on this one.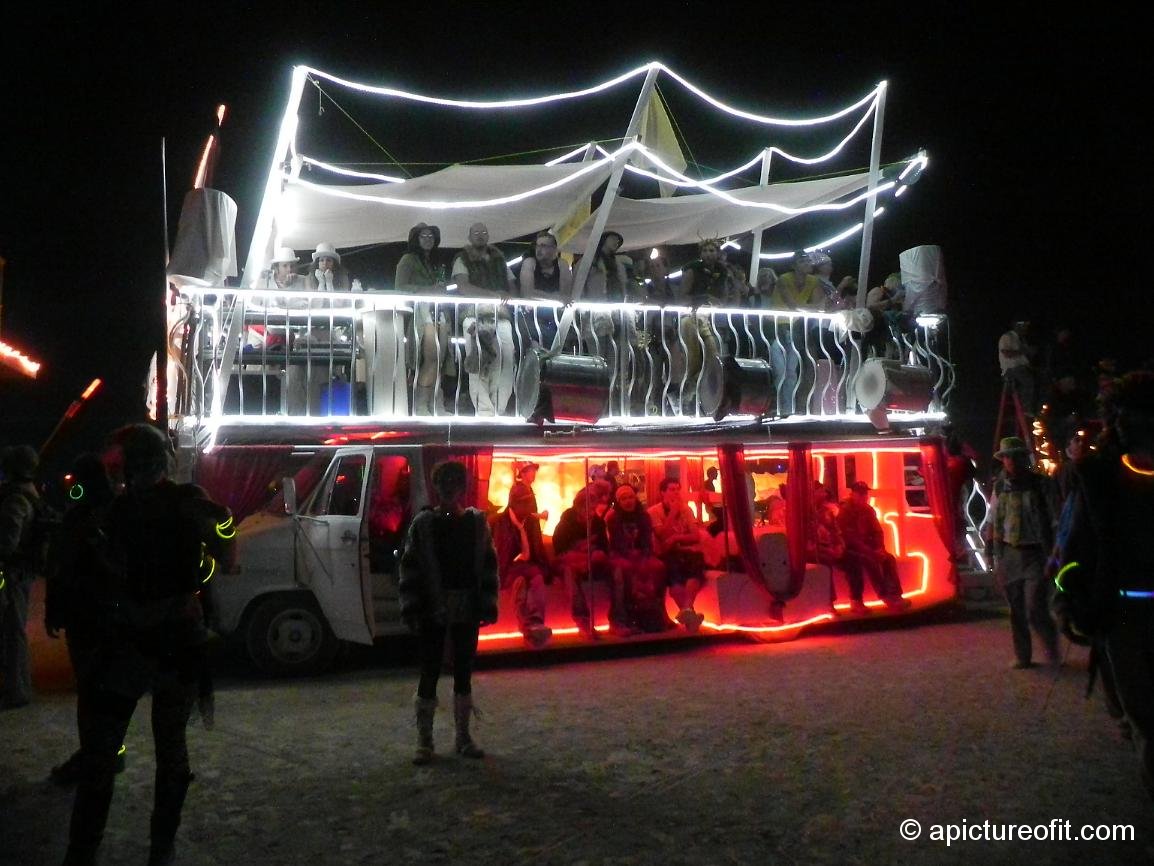 I love these cut-away houses with their kitchens and couches. These folks were enjoying their dinner on their porch while they waited for the man to burn.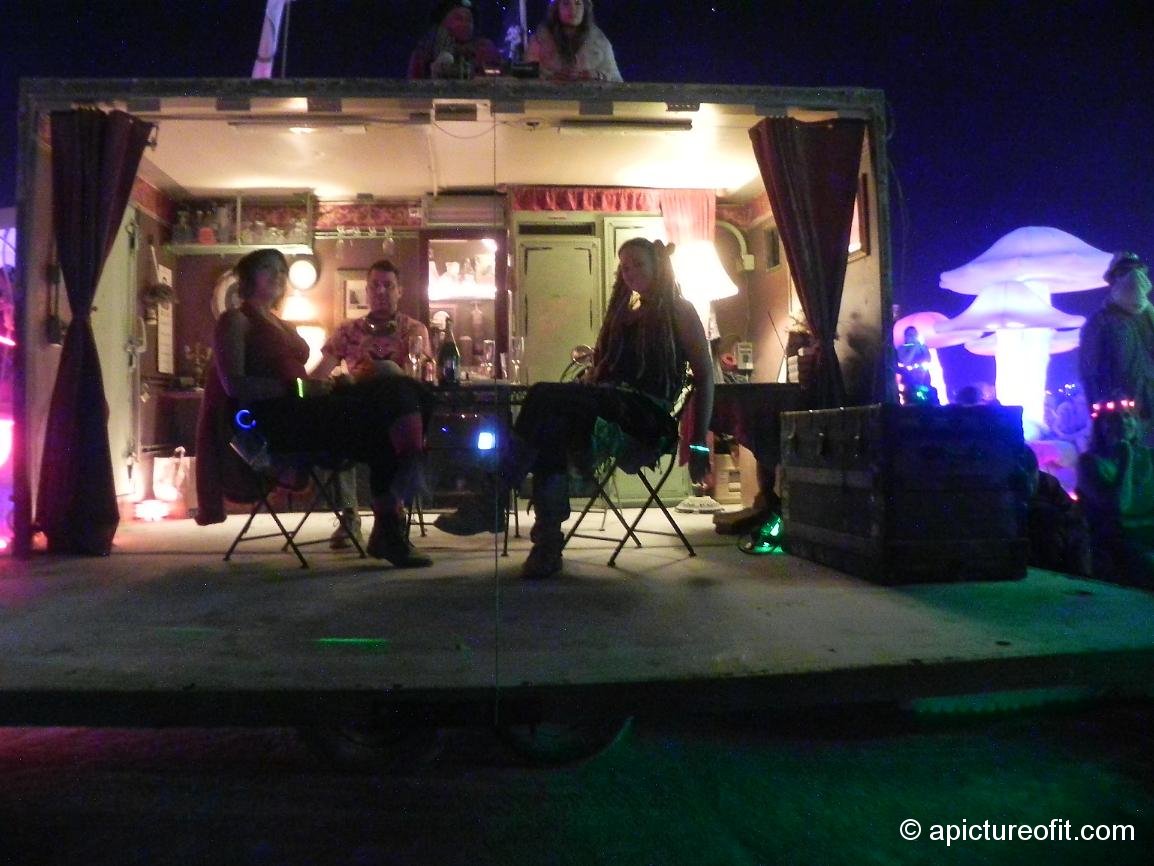 We weren't the only animals there.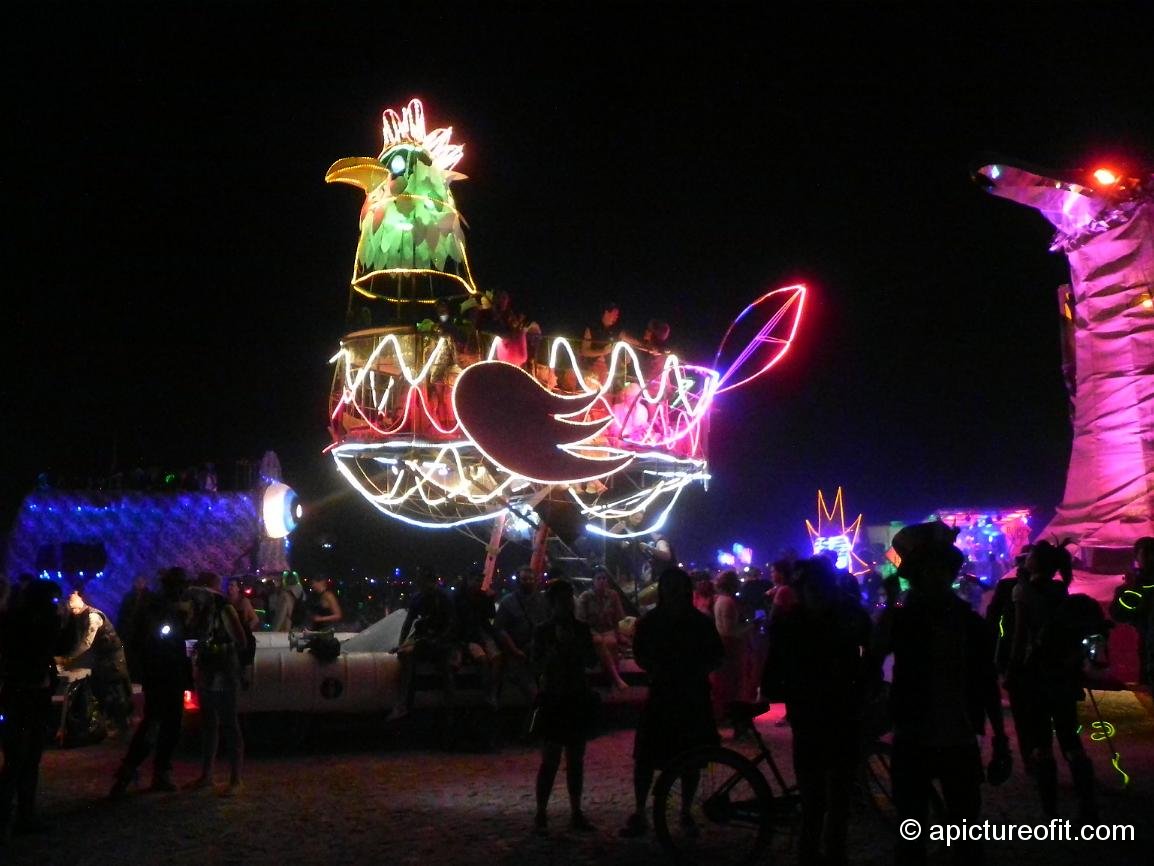 Crawling back into the rabbit hole. Waiting for The Man to Burn.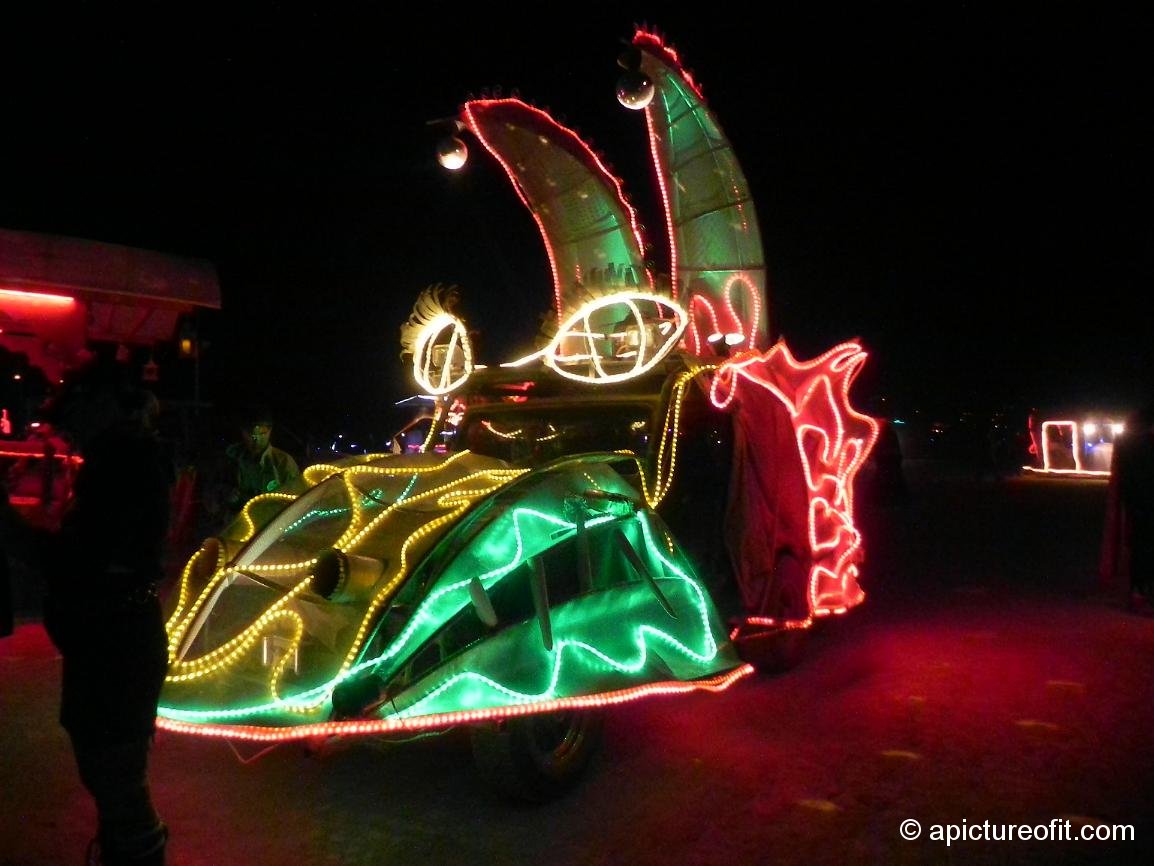 And his arms are raised now.
You know what's next.