A few more images from Thailand, as I ready myself to fly on to Burma.
Thewet Market (primarily vegetables, meat and fish) is on the right of the canal (khlong).  The Thewet Flower Market is on the left. Thewet Market was originally located here to make transport convenient.  Produce and livestock were raised on the far side of the Chao Phrya River and brought by boat to market.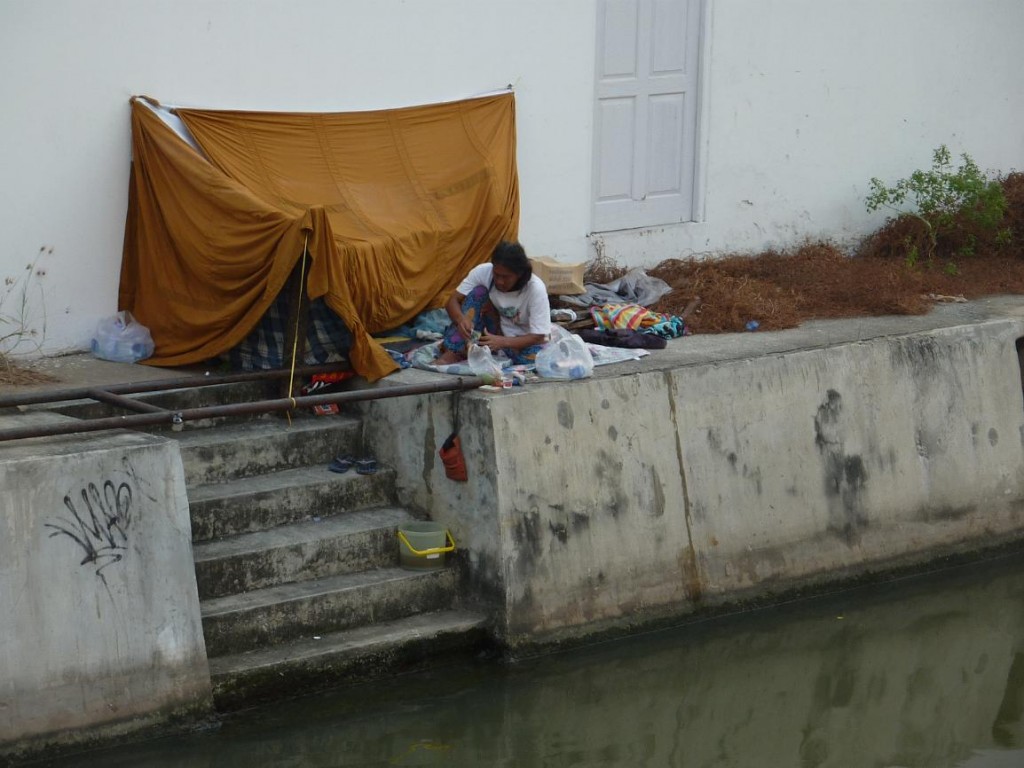 Water front accommodations on the next canal – Khlong Bang Lamphu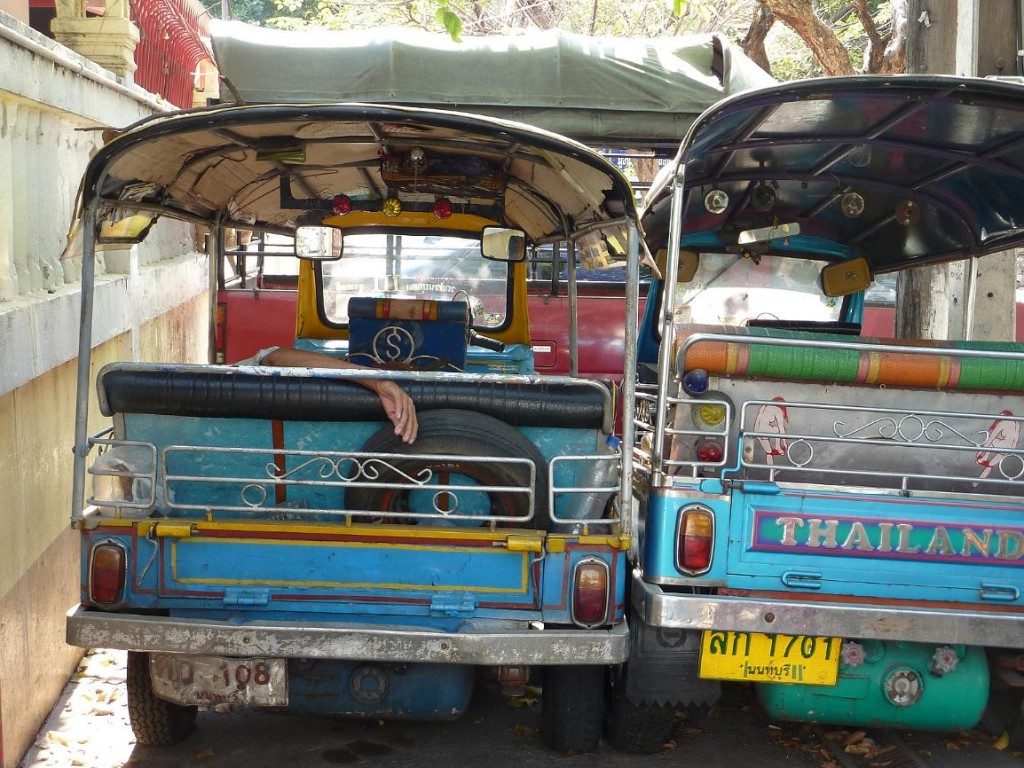 The afternoons are hot and everything and everyone slows down. People often doze off where ever they are. The back of the tuk tuk is surely far more accommodating for this purpose than the back of a moto.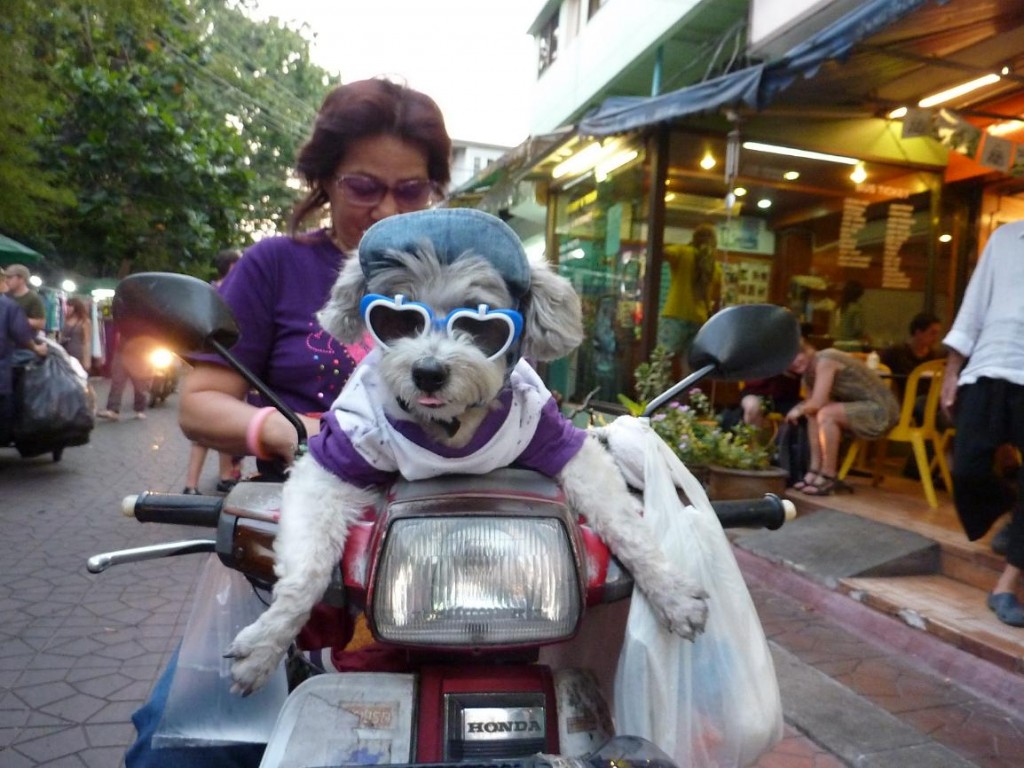 Motodog in Rambuttri Village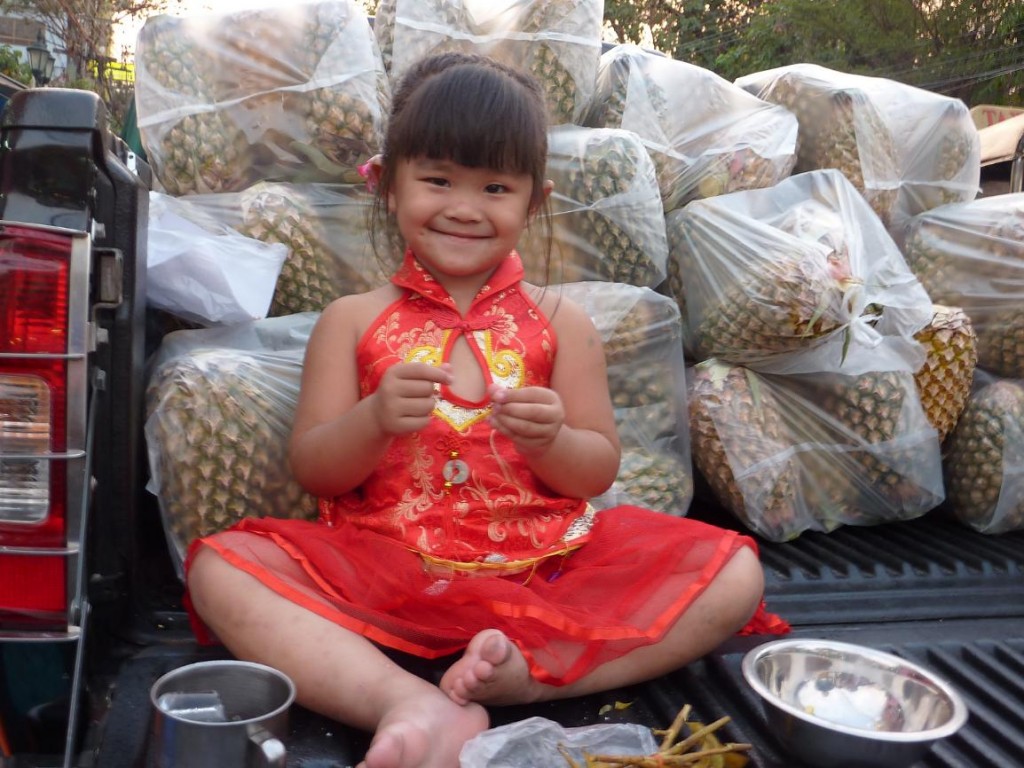 This is Jidapra. Her family sells fruit on a corner a block from Khao San Road. My guesthouse is about a ten minute brisk walk north. I've walked down this way to find some books on Burma, and for an evening meal.
And on the walk back: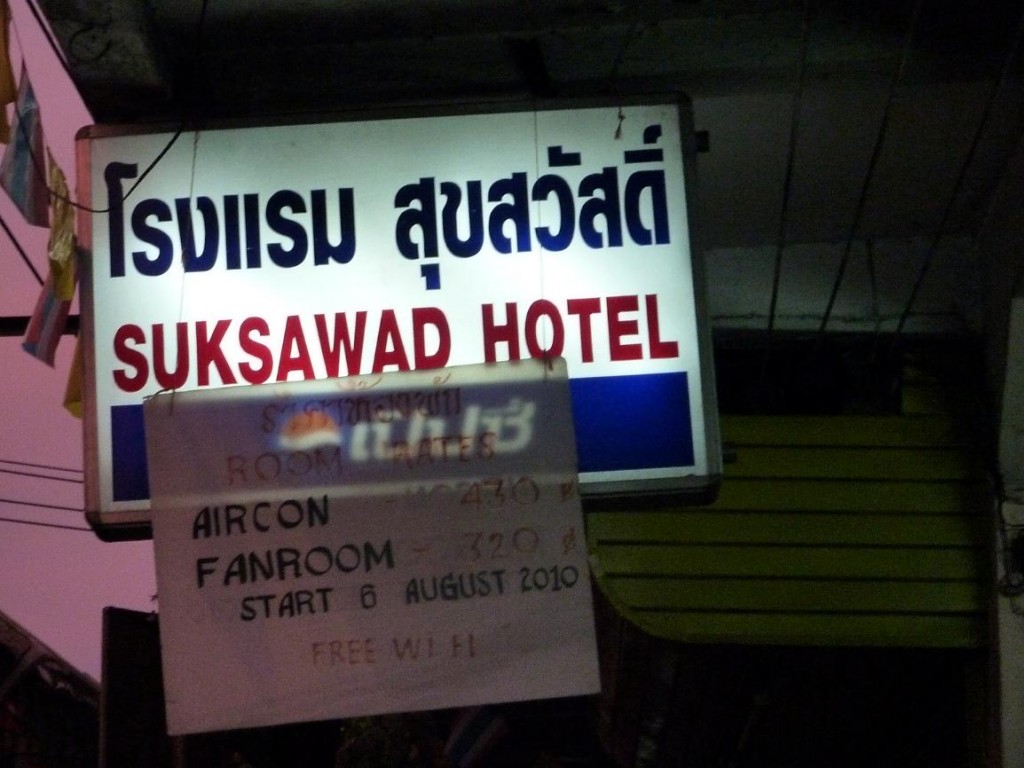 This sign was not so noticeable in the daylight, but I passed by it nearly every night. I just continue to marvel.  but hey – they do have free wireless.  Sometimes you just have to give in to the irrepressible giggle at the signage.