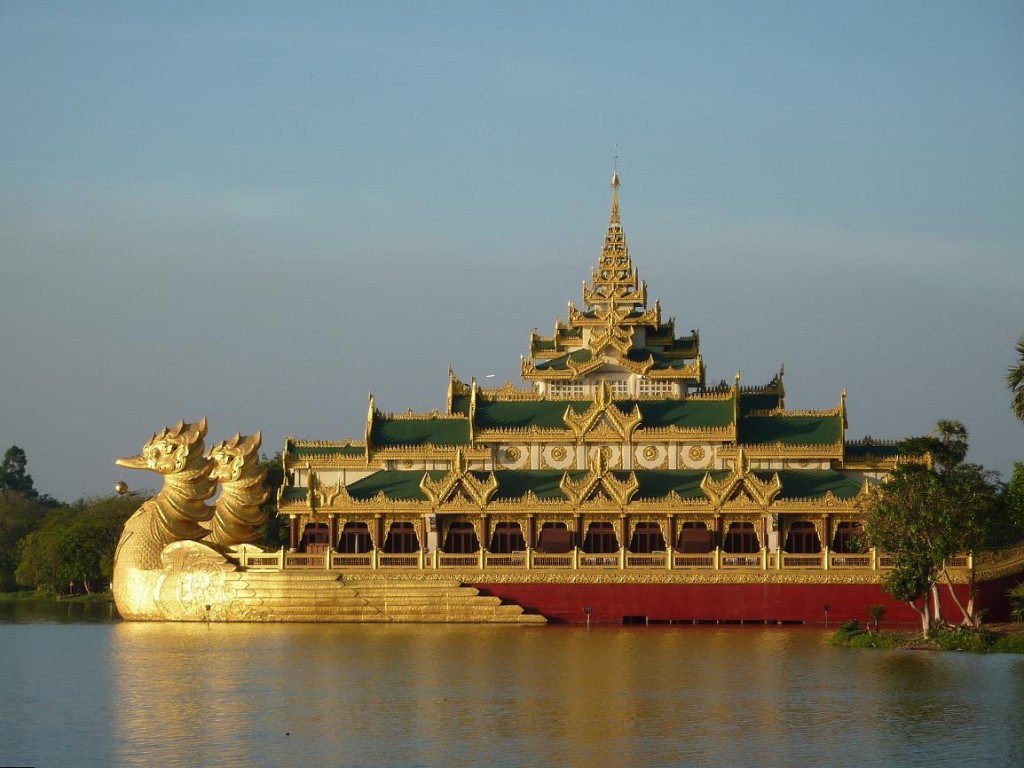 The stunning golden side of Yangon -the Karaweik Palace is a concrete reproduction of a royal barge on the eastern edge of Kandawgyi Lake.  A park extends to the west along the lake all the way to the base of Shwedagon Paya.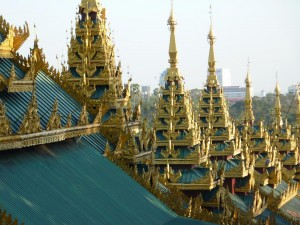 There are four huge, and long, roofed entryways to Shwedagon Paya. Foreigners are only allowed to climb the stairs at one of the four entrances, and of course not the one where the taxis drop you.  Otherwise they are required to use a lift.
The long climb to the main temple is part of the process of arriving and sets the stage for the drama to come.  Unfortunately I missed out on this, as I only found out later that this would have been an option.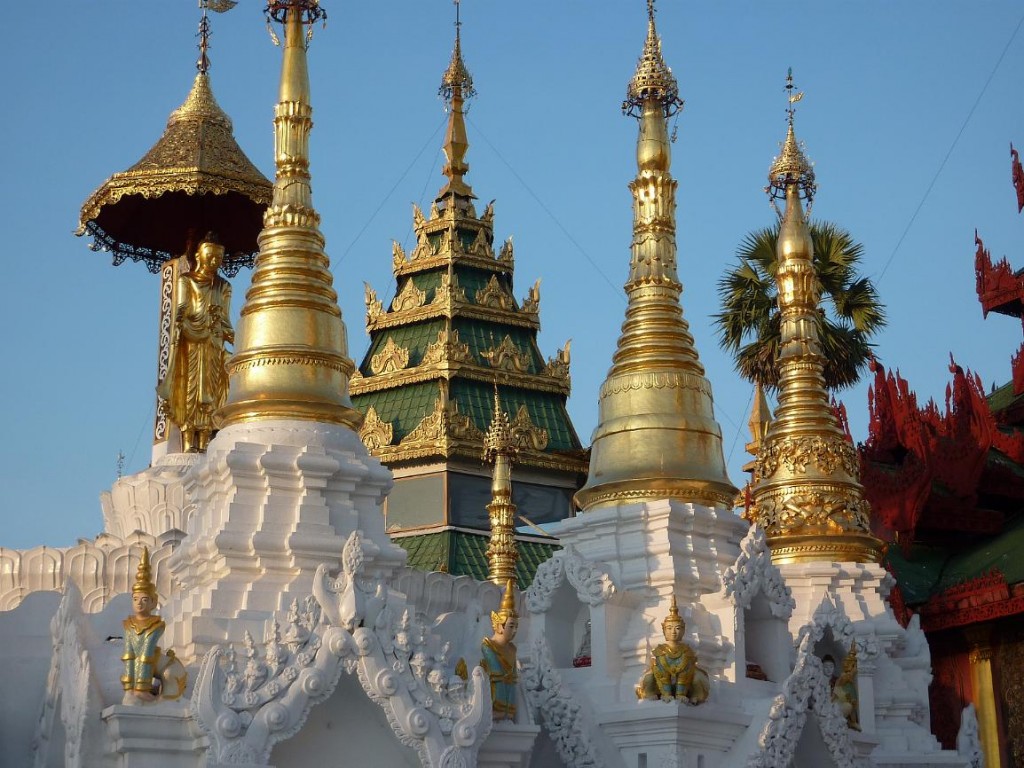 A friend whose trip to Burma the year before inspired me to follow said about Shwedagon "ahh the most peacefully chaotically, magical place."  Yes, magic in a tormented land.
Two columns of sweepers walk the entire wide terrace around the main pagoda just before sunset, with each person carrying two brooms.  You can just see the brooms of the second line of sweepers walking perhaps thirty feet behind.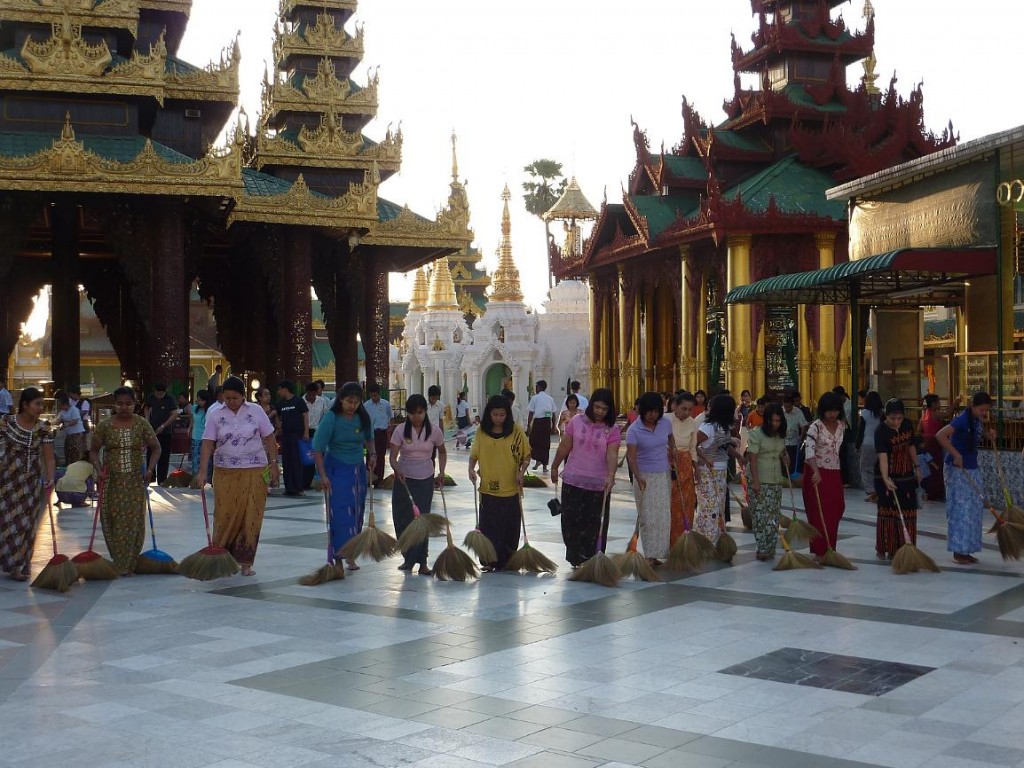 As the sun drops, the lights come on, giving a brilliant glow to the gold of Shwedagon.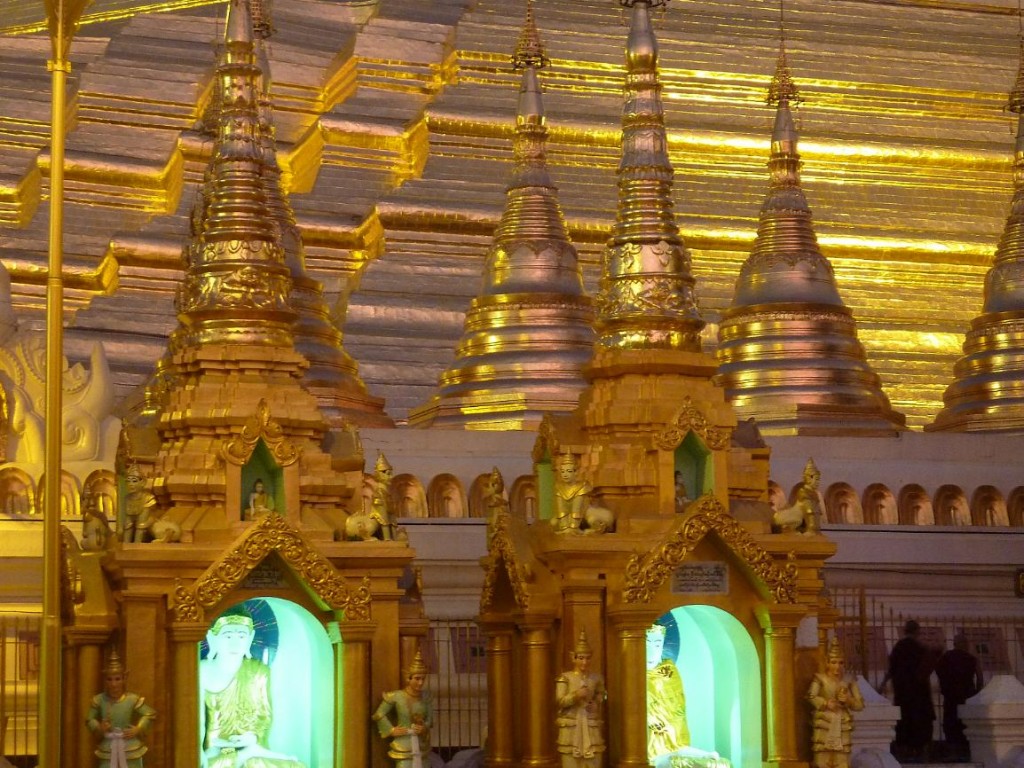 Shwedagon is emblematic of the diversion of resources from the people to the 'earning of merit.'  As much as I love and respect so much in the tenets of Buddhism, the belief that building awe-inspiring, gold clad, gem-encrusted temples somehow absolves the builders of their sins –