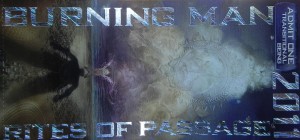 Getting a ticket for Burning Man 2011 has been a much less straightforward process than in previous years. First the initial day of sales was a monumental mess. Then in late July ticket sales were cut off.
Ticket sales begin each year on a pre-announced day and time in mid-January.  In 2010 I was poised at the computer as the moment arrived, logged in at the correct time, found myself at about position 250 in the queue, and had my ticket in under twenty minutes.  Perfection!  One couldn't ask for a smoother run.  And throughout the day, all ran smoothly.  In previous years I had spent a few hours while I worked through the queue.  Last year was so easy, I had to return to the line several times just to feel the excitement of the buildup.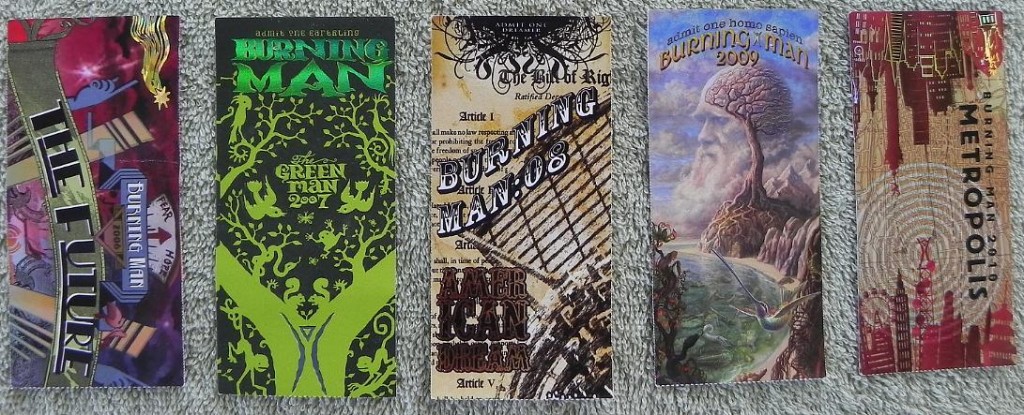 2011 was a different kettle of fish.  The entire system crashed a few minutes in, most people lost their places and by the time they got back in they had thousands of buyers in front of them.  By the end of the day all the first two tiers of tickets had been sold.  Buyers spent a very long, very frustrating day.
Then in late July ticket sales were cut off. It should not have come as a surprise because the 2010 Black Rock City population was about 1500 people more than the 50,000 that the BLM agreement allows.  If I had read the afterburn report I'd have known this.  Even while at the event, and especially in the Exodus, there was a clear sense that the population was straining the resources.  So yes, I should have known.  We all should have.
But the cutoff of ticket sales surprised and caught out so many of us who blithely assumed that we could pick up a ticket last minute, no problem.  Not so, of course.  Now scalping and counterfeiting characterize the scene.
I had decided that I was not going this year, but once it was no longer a choice I was making, but one which had now been made for me, of course it changed. As I read about the Art for 2011, the desire became a flame.  So finally I replied, hesitantly and briefly, to a post about a ticket for sale with a stipulation that the buyer had to be a Nevada local.
So guess what folks – haha – I will see you on the playa.