To get my Myanmar visa I'd had to go to a part of Bangkok which was new to me.  Since we would need to return to the embassy later that afternoon to pick our passports,  Justin and I jumped back on the skytrain and headed for the area of Siam Square.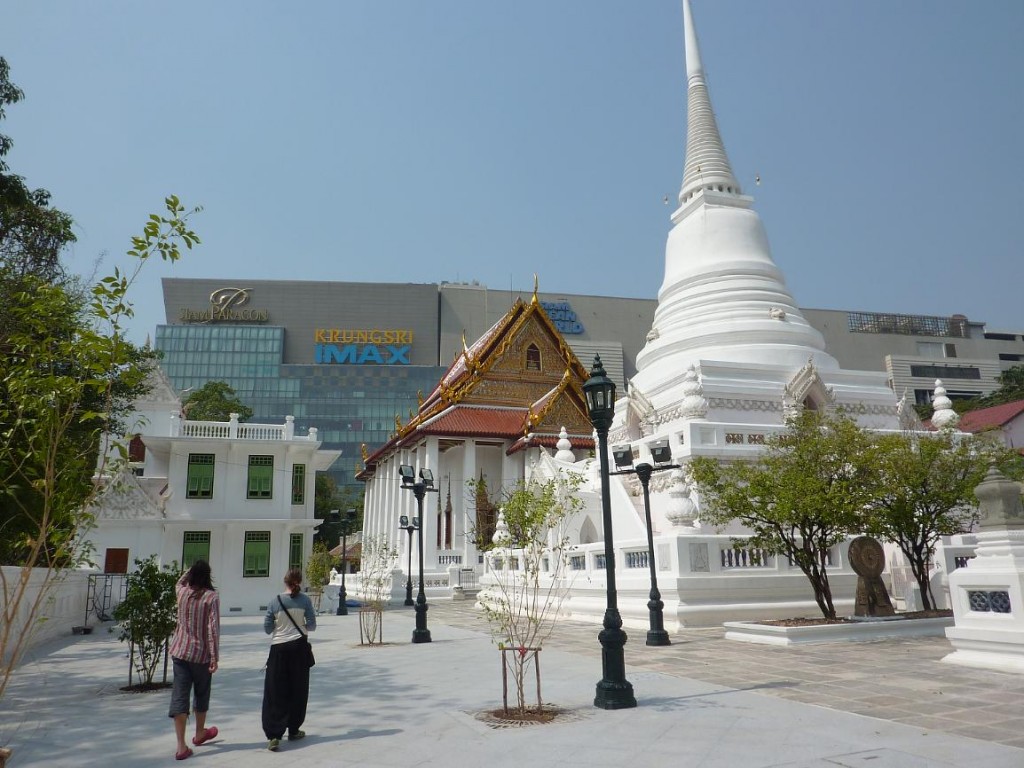 As always in Bangkok, temples are scattered about everywhere.  This is Wat Pathum Wanaram with Siam Paragon shopping mall adjacent, "world class shopping and entertainment phenomenon" according to their PR.  Directly behind is the Central World Plaza, which was burned out in spring 2010 during the Red Shirt demonstrations.
The Khlong Saen Saeb hides below these very upscale malls and highrises.  Though it is challenging to find ones way in to this hidden area, there one discovers a bit of old Bangkok, startling in the contrast to its redeveloped surroundings.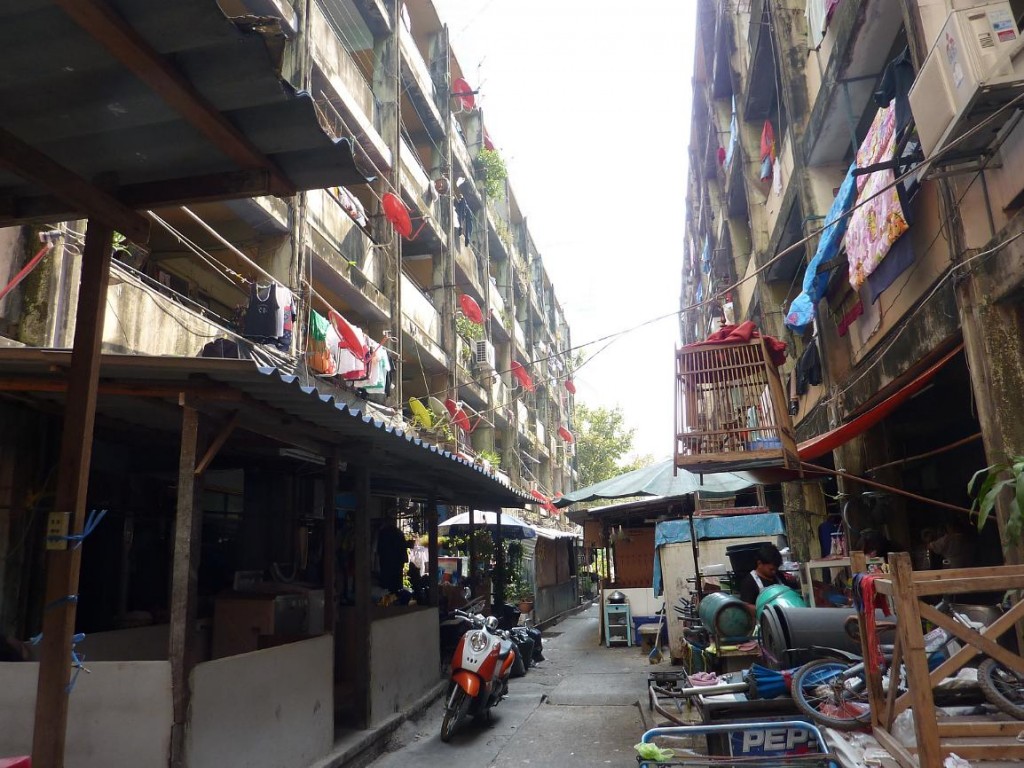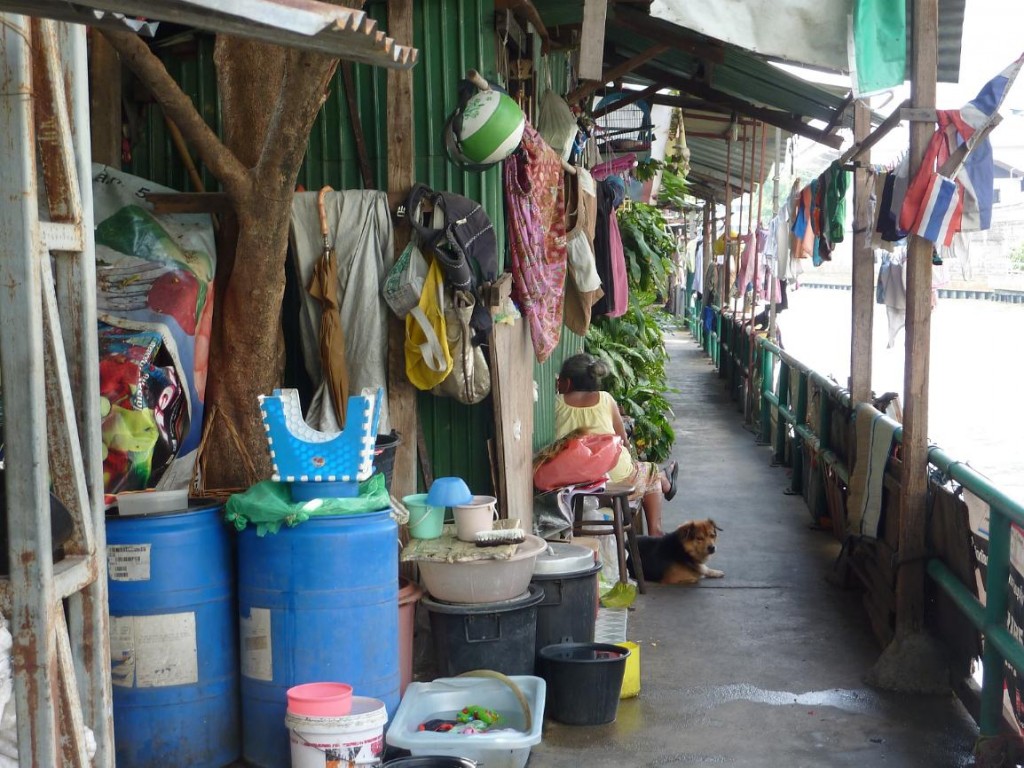 The canal is to the right.  All along this little side path are bare-bones, basic living quarters.  Most of the living appeared to take place outside – cooking, lounging, visiting.  Even in this relatively mild weather, it appeared to be too hot indoors.  All windows hung open, many had no closed off walls.  We tried to peek without appearing too nosy.  One wished it was possible to see more without being offensively rude.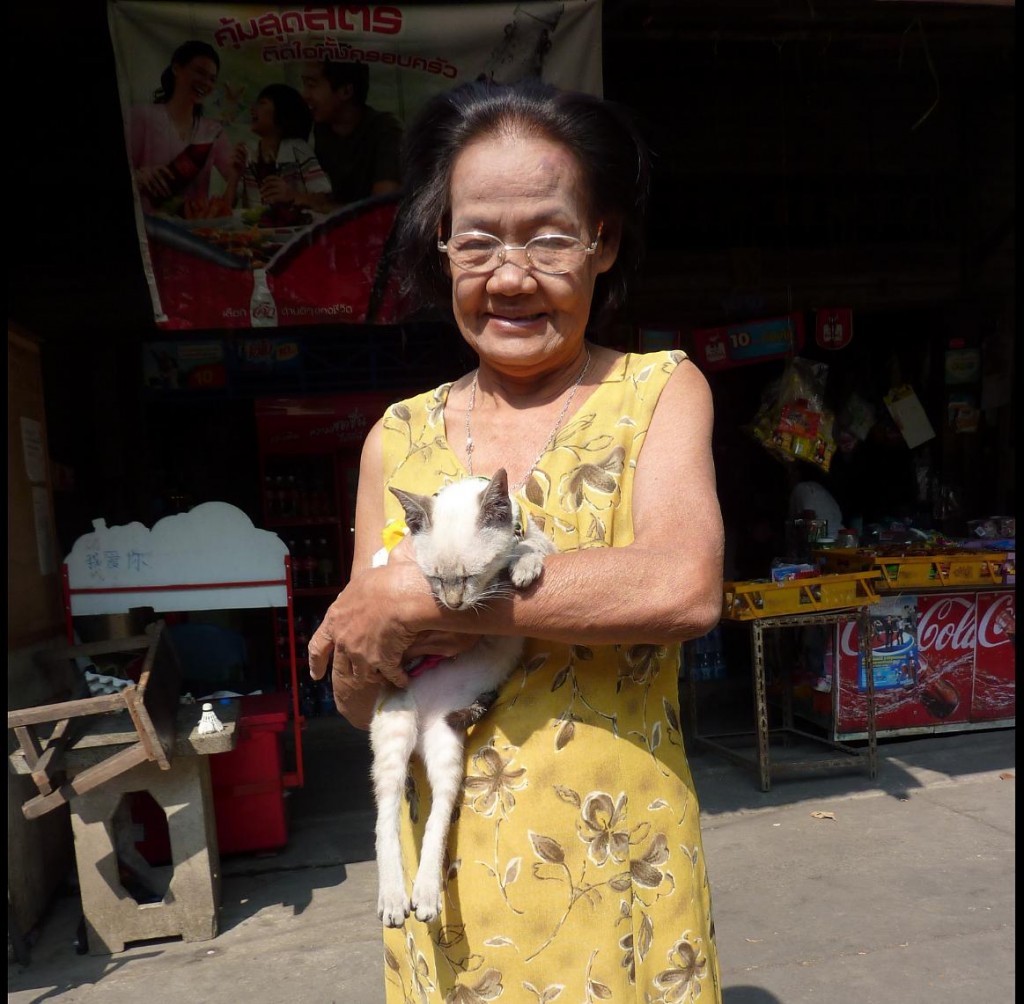 The little cat was wearing a yellow tutu which matched her owners dress.  Though it can be too intrusive to photograph people in these surroundings, people are often happy to show off their pets and their grandchildren.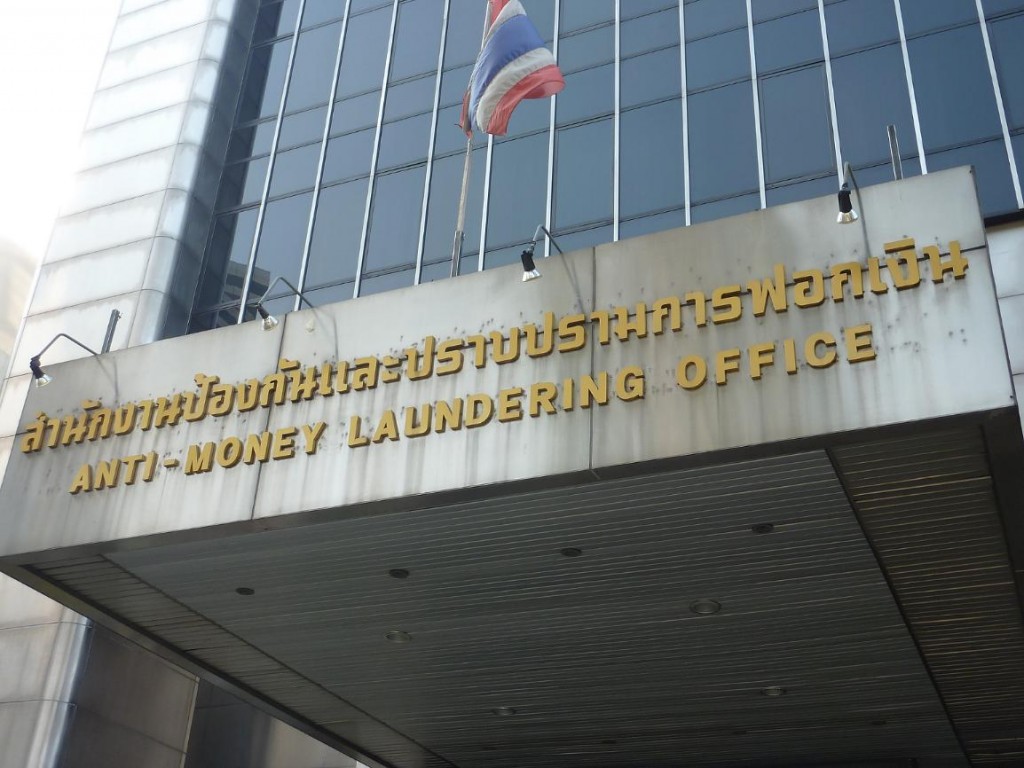 We walked by this enigmatic highrise as we walked back to the skytrain.