home in body, not yet in mind.  bed is stacked with books, about Burma, Borneo, Bali, Africa.  Biographies, political histories, travelogues, guides, maps.



collecting travel trivia – bus routes in northern Laos, tales of kidnap, scams in India.
Am I back in the First World?  Do I want to be?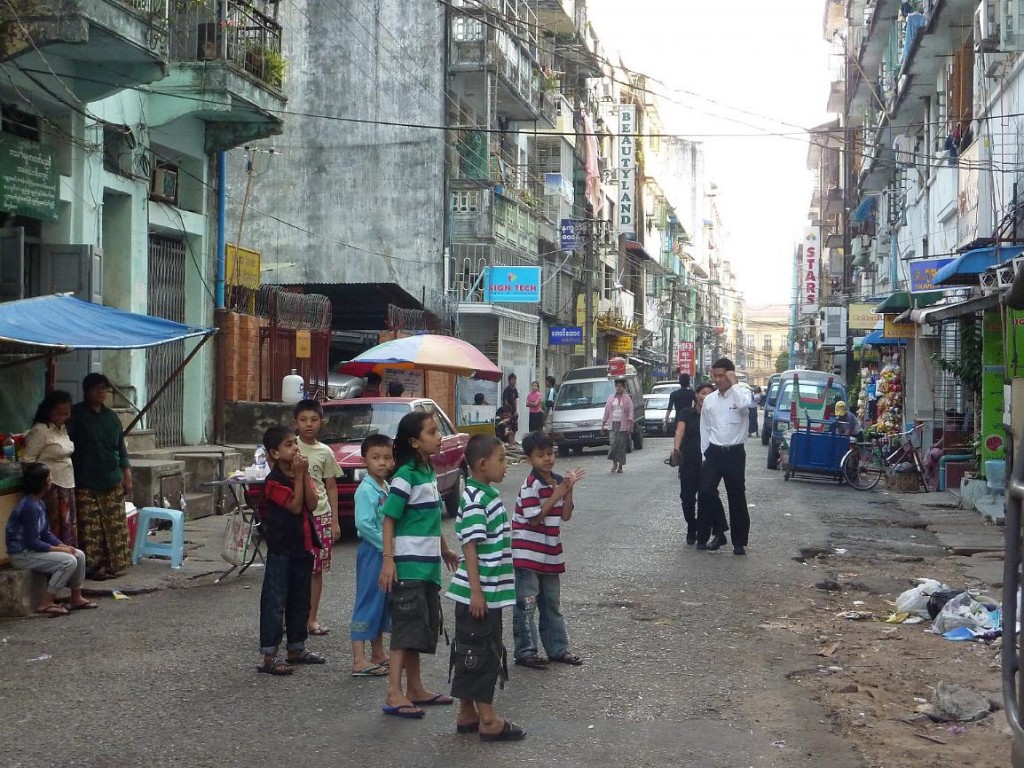 Downtown street, Rangoon, Burma.  aka Yangon, Myanmar, January 2011
The sign for my first Yangon hotel is visible, upper center, left side of the street.  The children have gathered for a ball game, as they did each late afternoon.
The initial sight of these streets shocks the senses, but walking around somehow delights them.  I'm not sure why that is.  When I returned to Yangon at the end of my four weeks in Burma, the initial sight was just as jarring, yet followed by the same immersive fascination.
———————
More from the streets of Yangon:
Yangon – Downtown Streets