Often the village cemetery is up on one of the hills above the town. In Chajul, my random exploration of the hillside streets to the north of town neither led to the cemetery, nor revealed a view of it. My next tactic is the obvious one – I ask how to find it.
In this case it turned out that the cemetery was at the edge of town, adjacent to the main road. I had passed right by it in the microbus. So I set out now with a clear direction.
While I saw a great many children playing in the streets, shortly after learning how to find the cemetery, I happened across a group of children gathered in a small adobe room for an afternoon school session.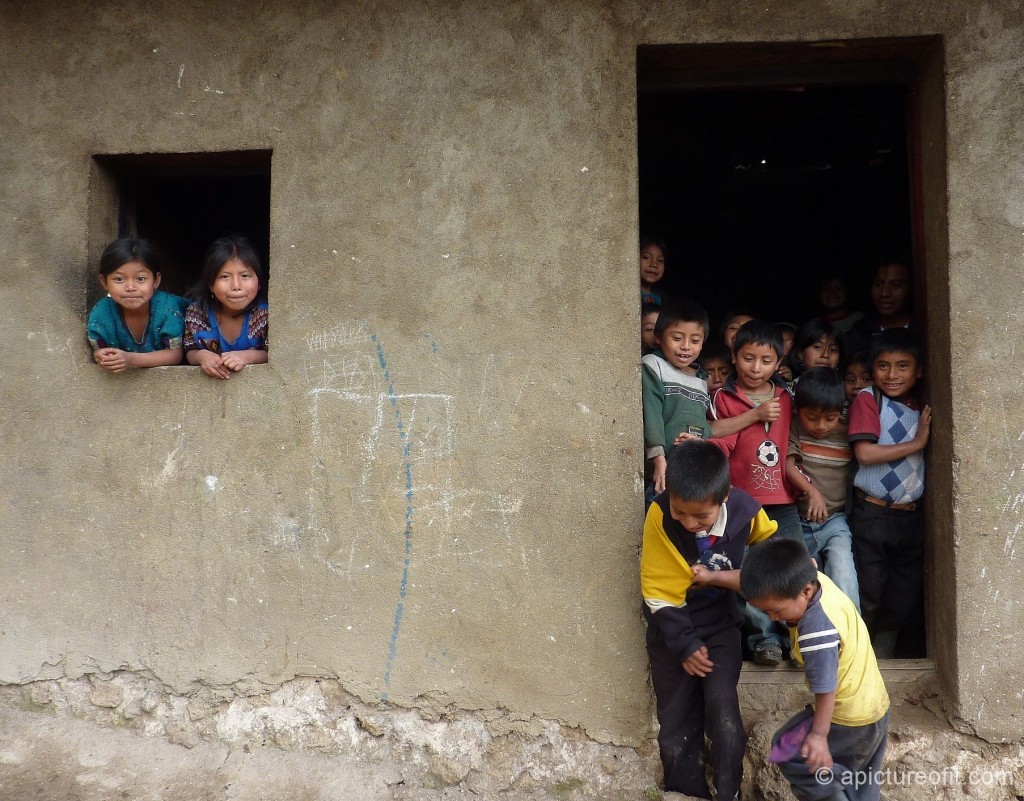 The teacher and his charges gathered in the doorway and at the window, and most seemed delighted by the very unusual sight of gringa abuelita in their out of the way neighborhood.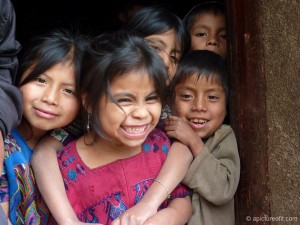 With the help of good directions, I soon found my way to the village cemetery.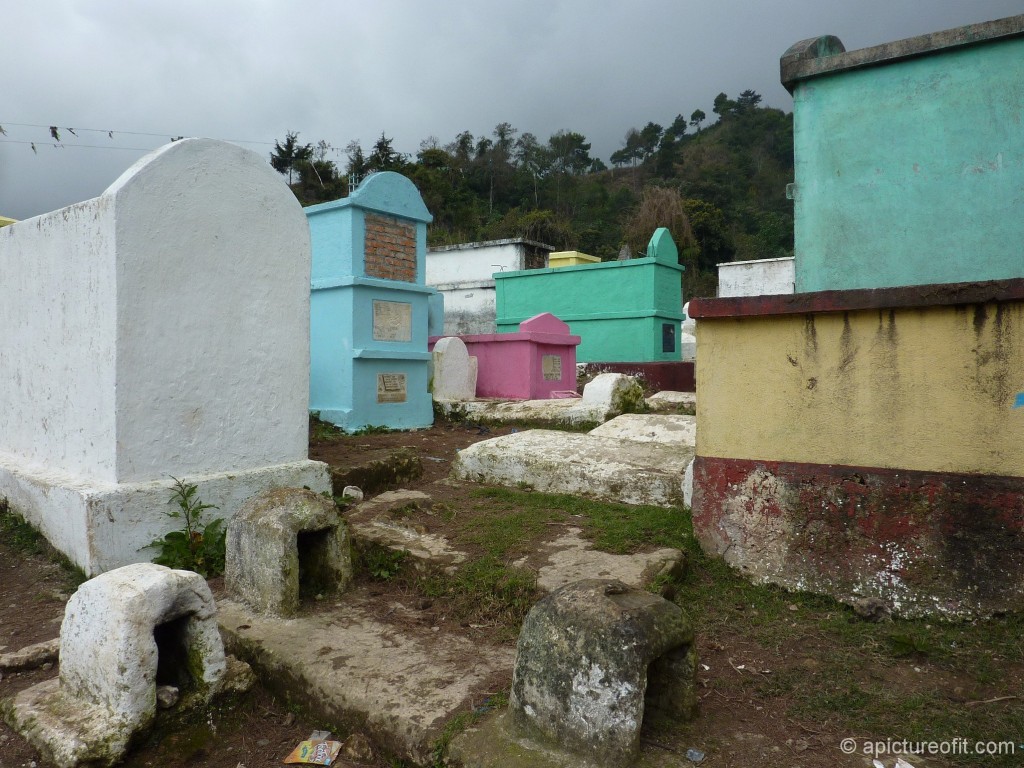 Though there were some fairly substantial and colorful tombas, most were in ground and marked only by a little spirit house blackened by candle flames.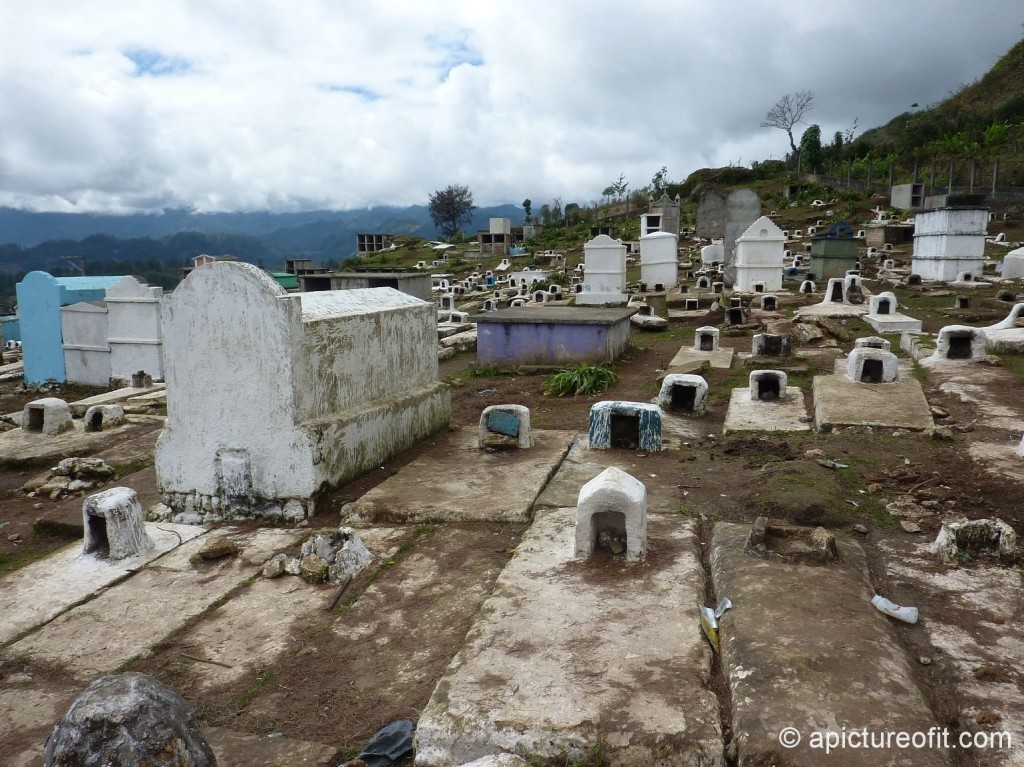 Looking toward the village, and the hills I had climbed toward earlier.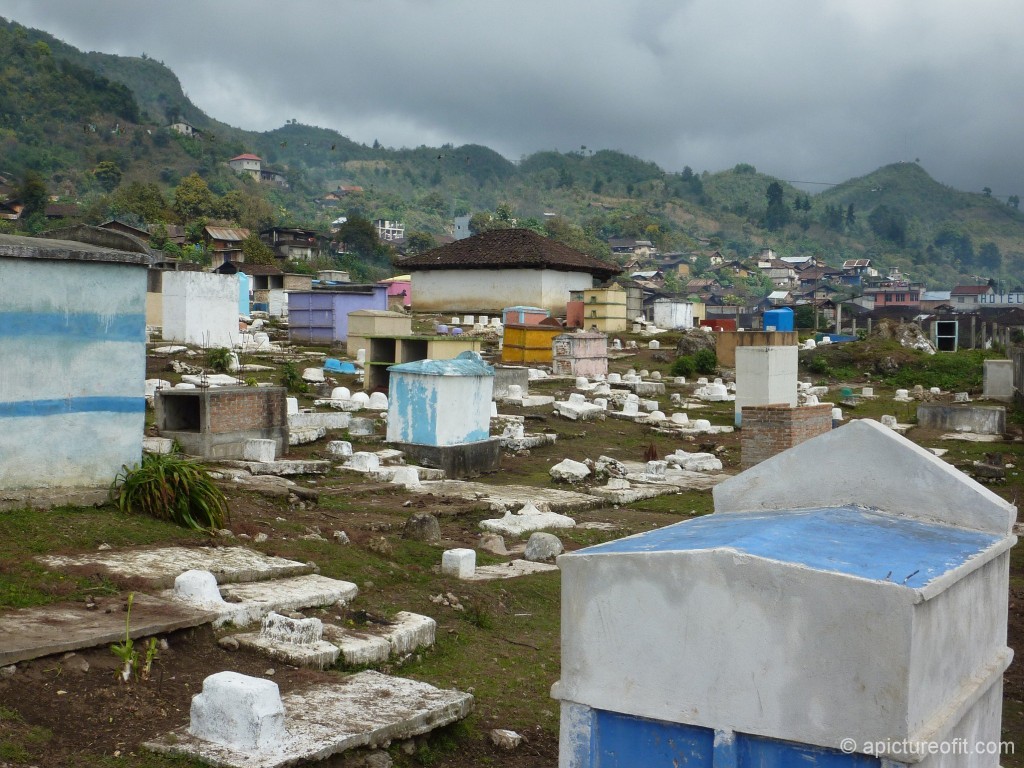 The children living nearby used the cemetery as their playground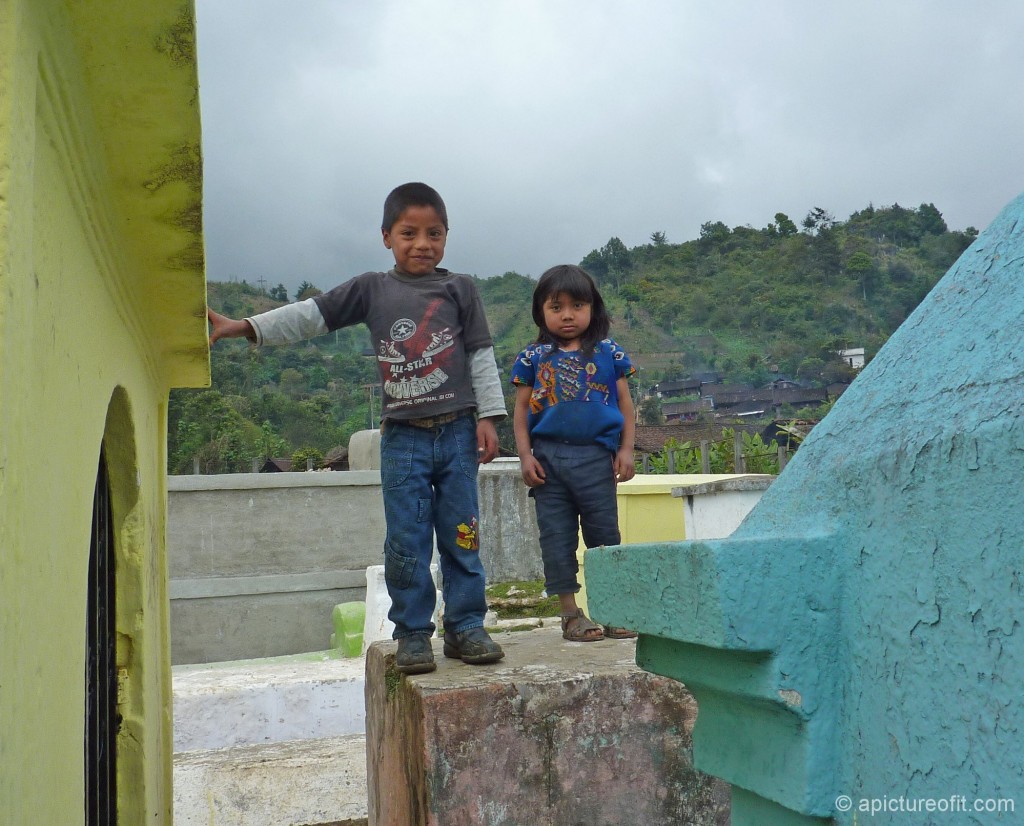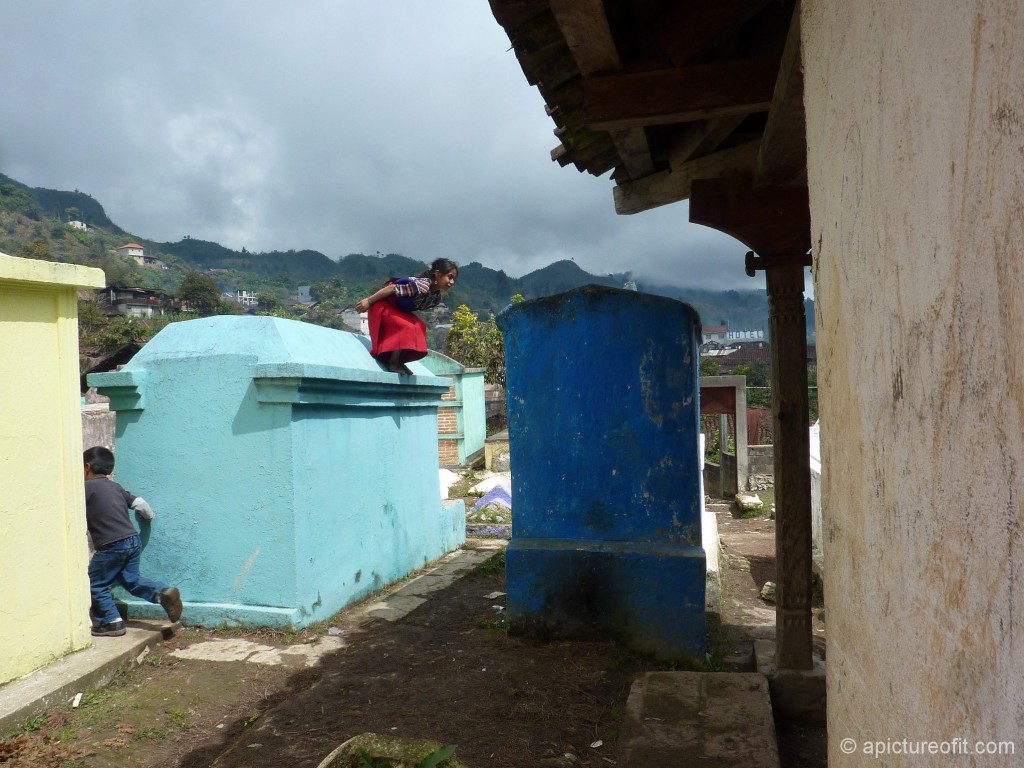 This young girl was especially agile and daring.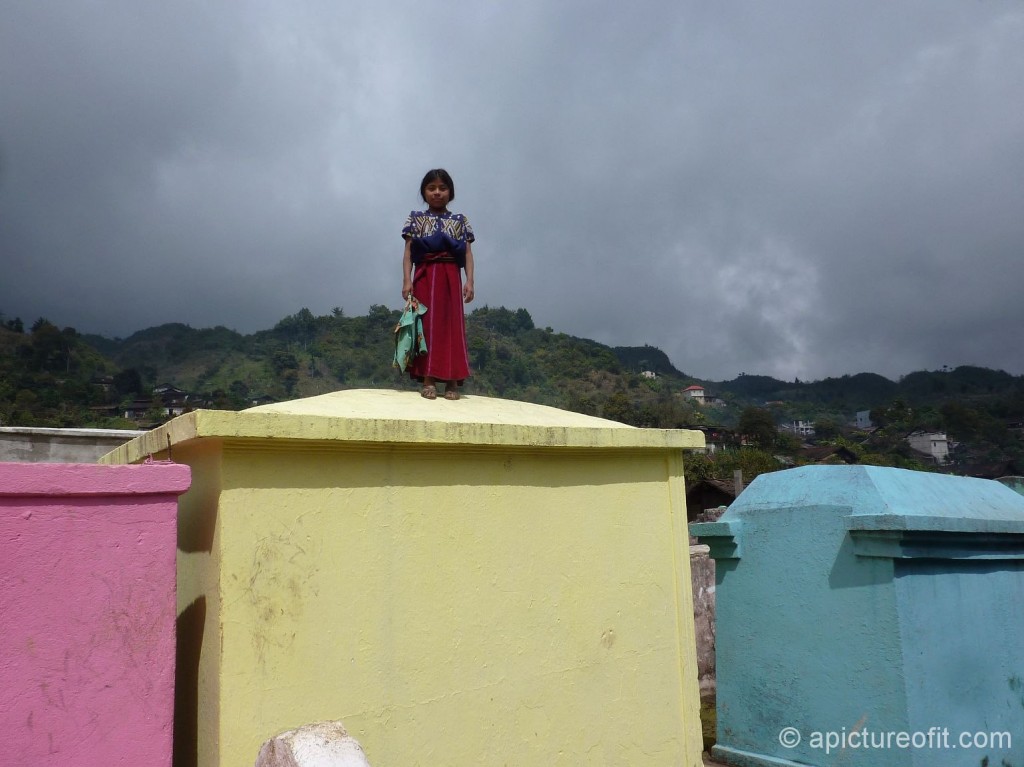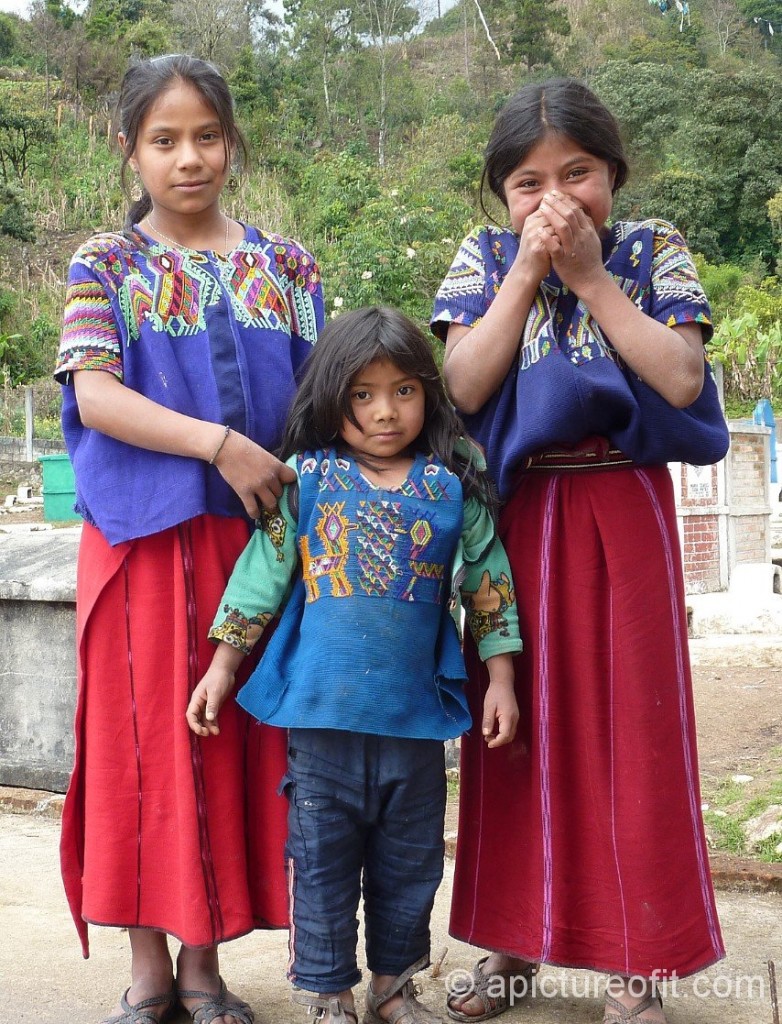 The house next door to the cemetery, and a couple of the children living there
The end of a fascinating day, heading back into the main village.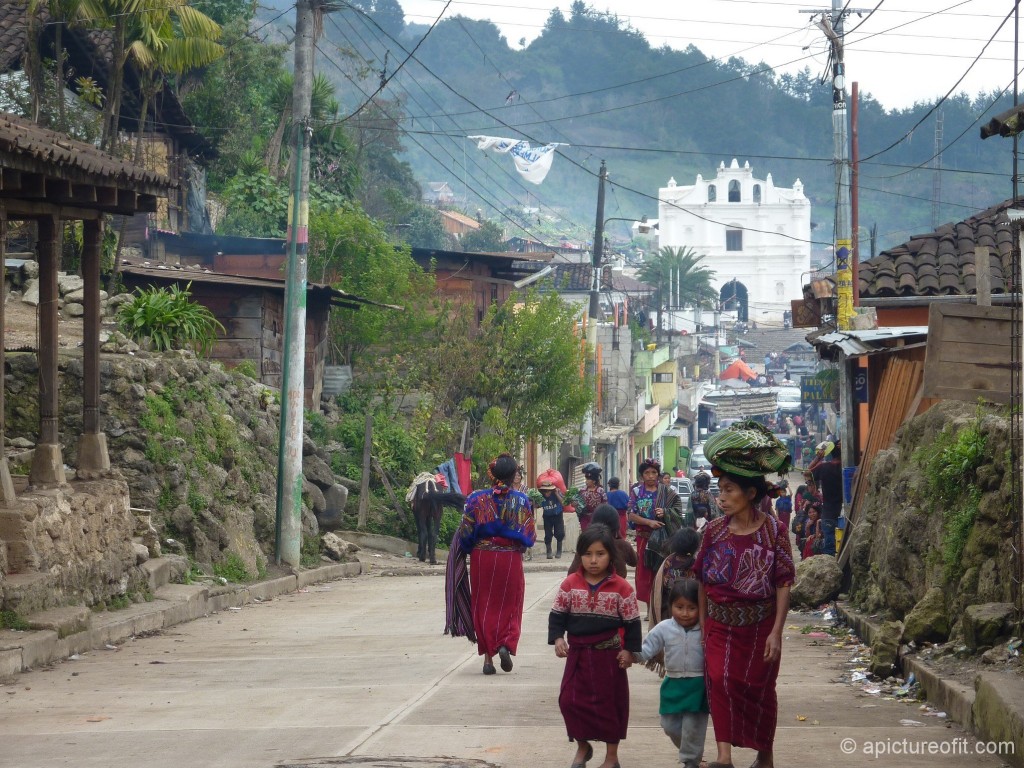 And the perfect thing to do before catching transport back to Nebaj – a nice plato típico at Comedor Cristina. How appropriate!
– Continue reading to explore three much smaller pueblos to the west of Nebaj –