Apart from the obvious interest of the market day, what I enjoyed most in my visit to Chajul was the simple, quiet pleasure of wandering around this lightly visited village, without a map or really much idea of what I might find. I had boarded a microbus in Nebaj at 7:45 am for the 45 minute rides to Chajul, and had spent the morning exploring the biweekly market. Now it was time to see more of the village.
The main street entering the village is of concrete and in good repair. There is a reason for this, and it is not a happy one. During the Civil War in Guatemala, the army completely occupied this town. The road was built to support the army infrastructure.
Where the paving was asphalt, the surface was typically badly cracked.
In the more central residential areas, streets were either cobbled or paved with small cement blocks, no doubt another remnant of the military presence here in the 1980s and 90s.
Away from the central areas, the streets grow more rough.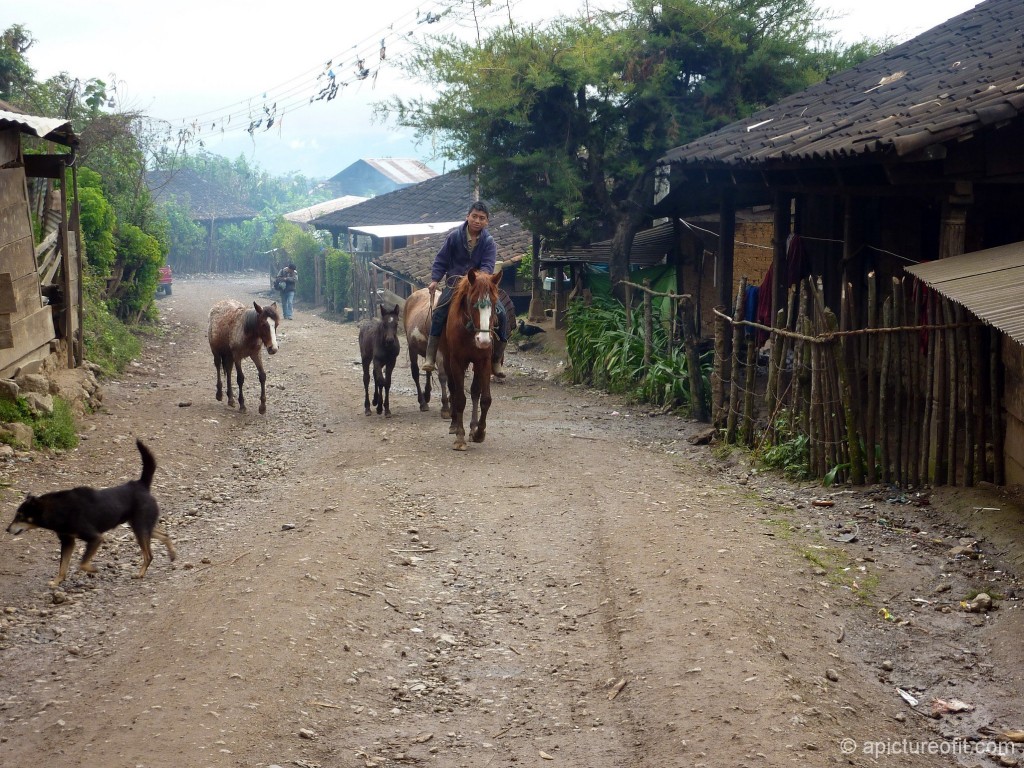 As the road climbs up into the surrounding hills it grows more narrow and rugged. Clean stream water is captured in a cement holding pond. Below are village women using the outflow to wash clothing.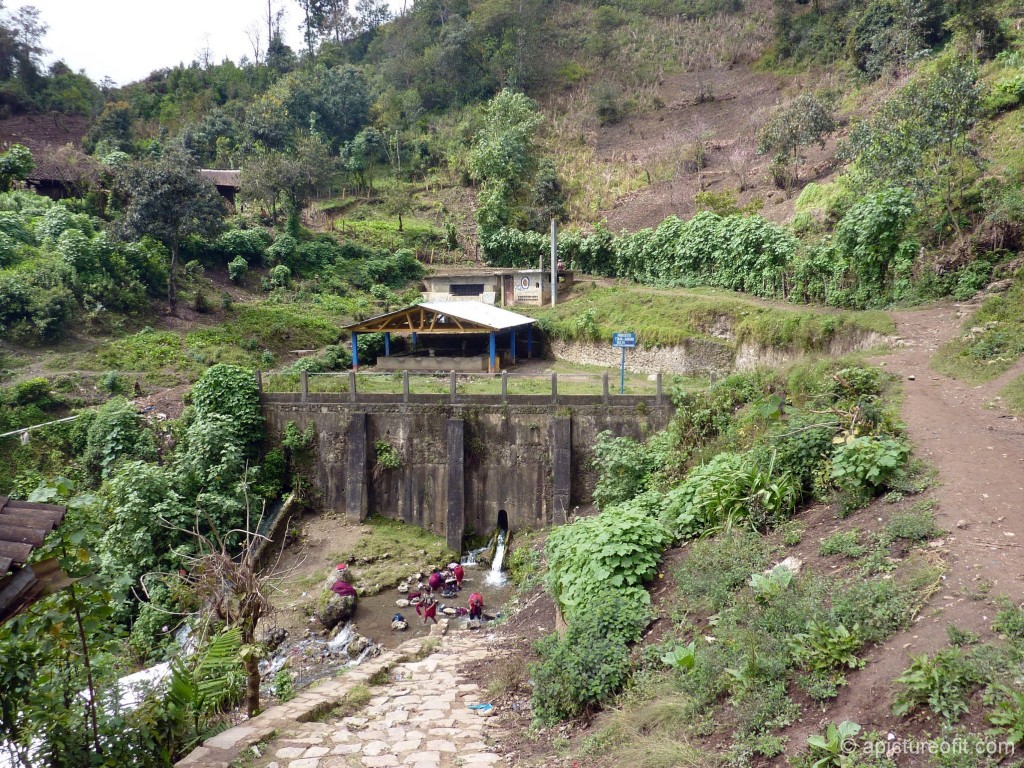 Laundry is put out to dry on fences and gates
and on roofs
After exploring to the edge of the main village on the roads that climbed into hills to the north, I returned toward the main road. My goal was to reach the village cemetery.