Ah back now from Black Rock City. So much to do. The dusty contents of my car are spread between the front lawn and the garage. I am now showered, rested, and fed. Going through the photos is the best part of the AfterBurn – all those memories triggered, all those experiences relived, and especially all the amazing sparkling beauty so vividly recalled.
So where to start? It simply has to be with a visual look back at 'Embrace'. Without question, 'Embrace' was the standout art of Burning Man 2014. The taller head stood 7 stories above the playa. The sculpture was stunning from a distance, drawing people closer from throughout the playa.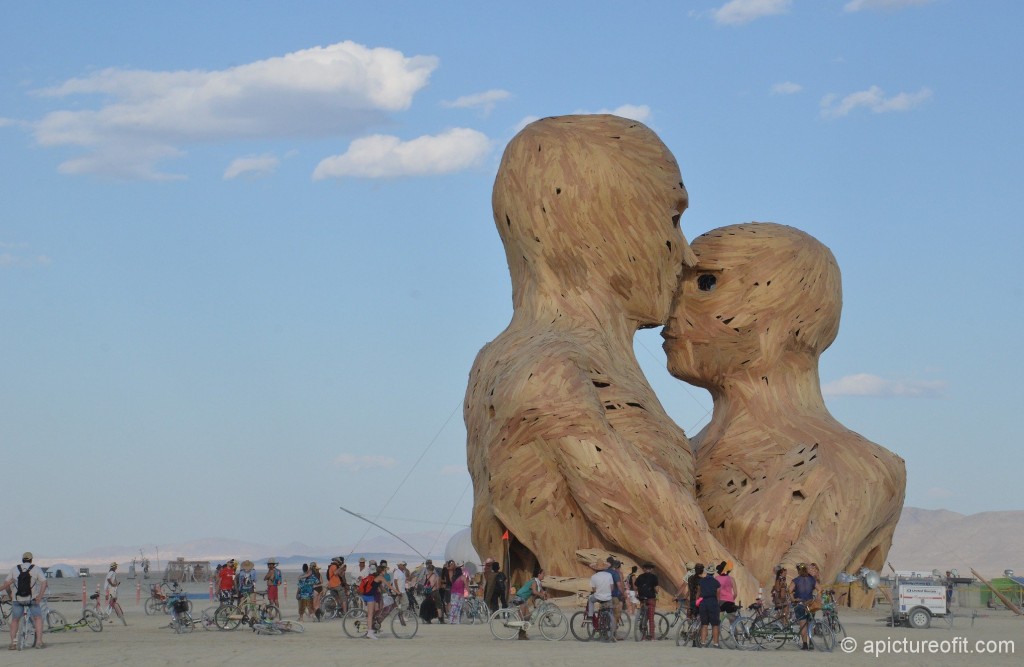 The skin of 'Embrace' was of thin flakes of Douglas Fir, giving a texture which echoed the striations of muscle fibers. Gaps in the skin allowed a gentle and sparkly night lighting. This is the strong, broad back of the taller figure.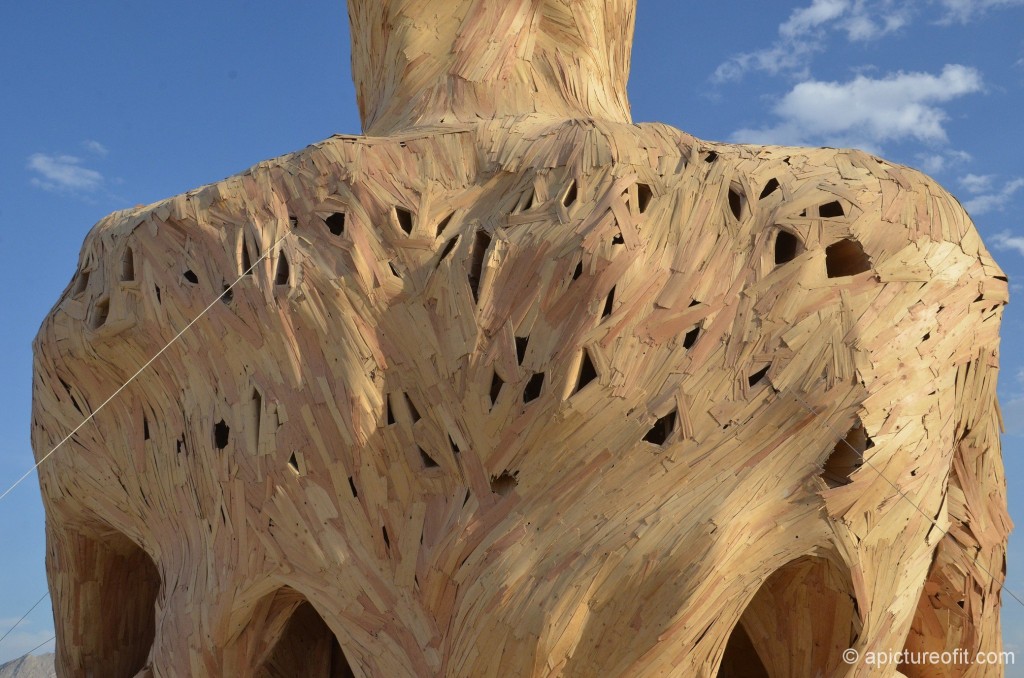 Inside the two figures were linked. Suspended one level up on "male" side was a huge moving heart full of gears.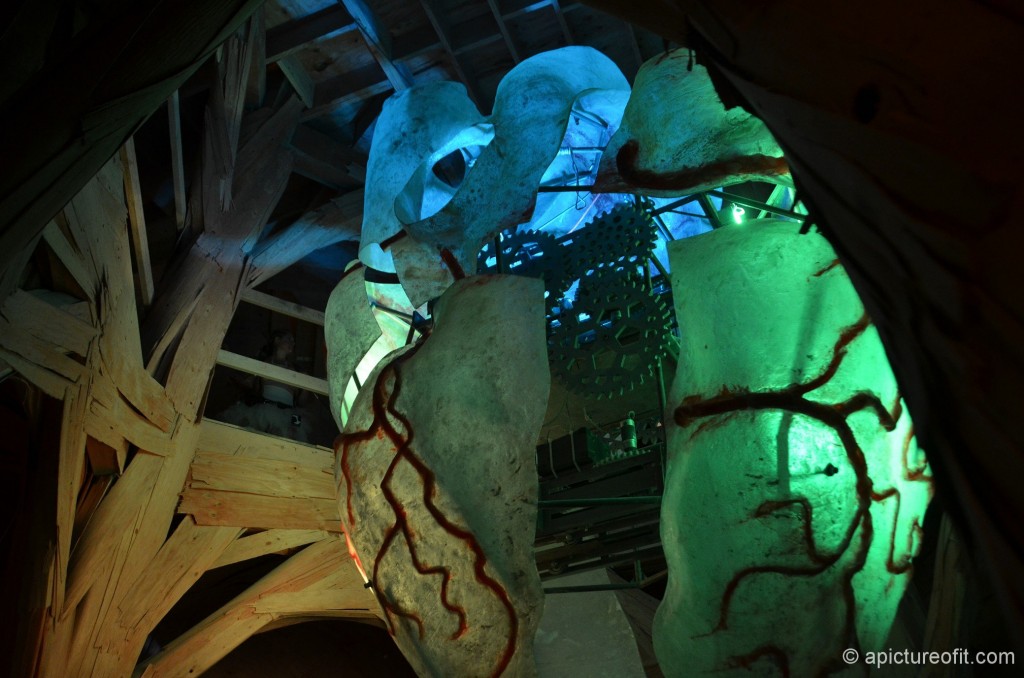 Interior of what I would call this the male side, but the figures are deliberately androgynous. This is on the taller side in any case.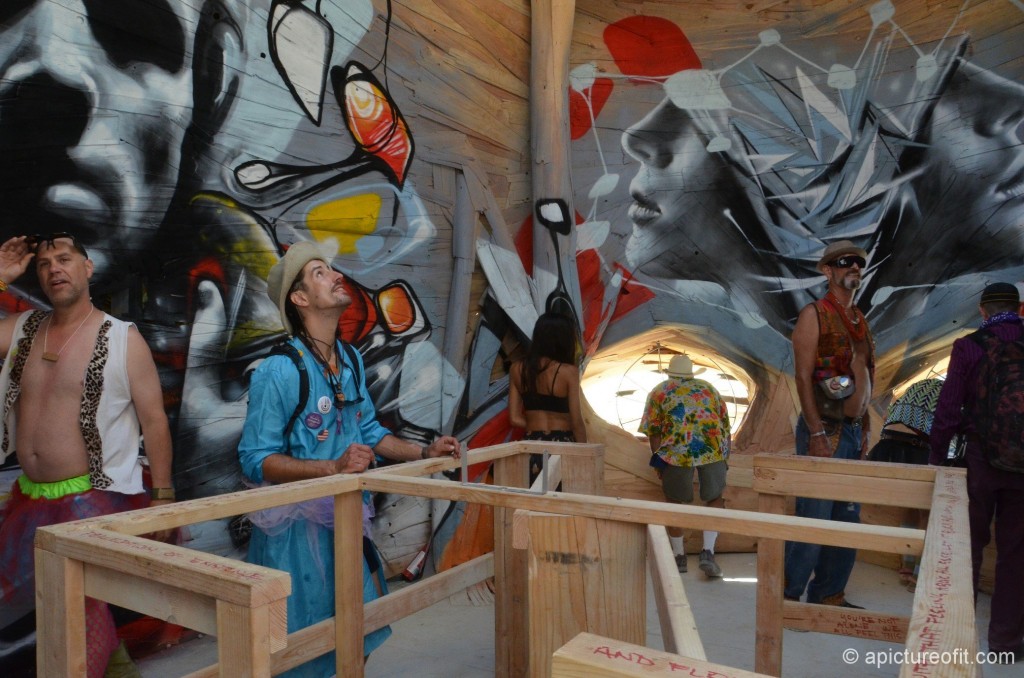 The interior of the "female" head.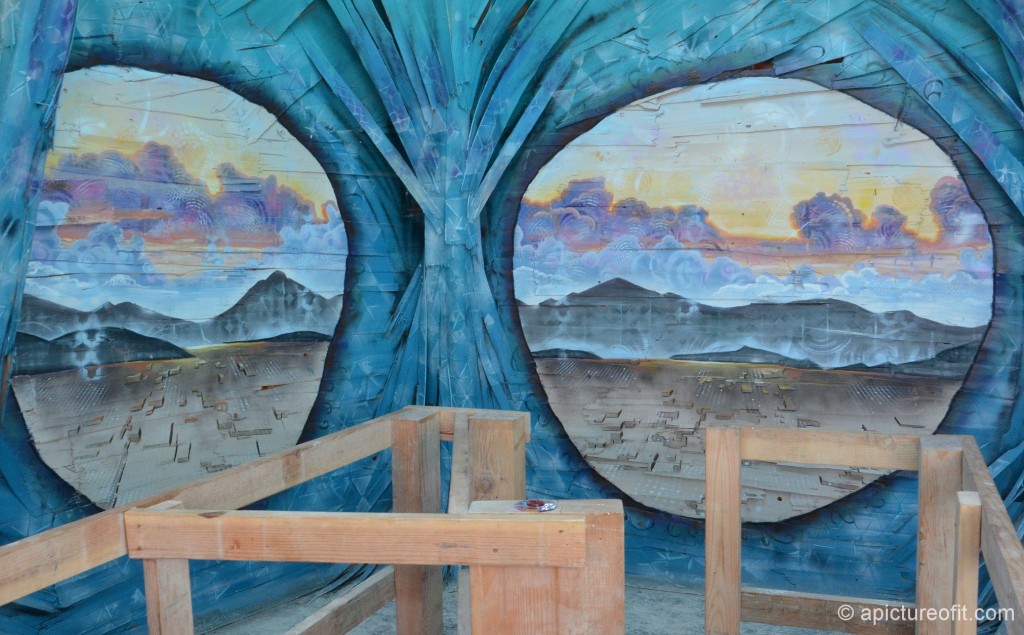 On the "female" side the heart was at ground level and intensely intimate.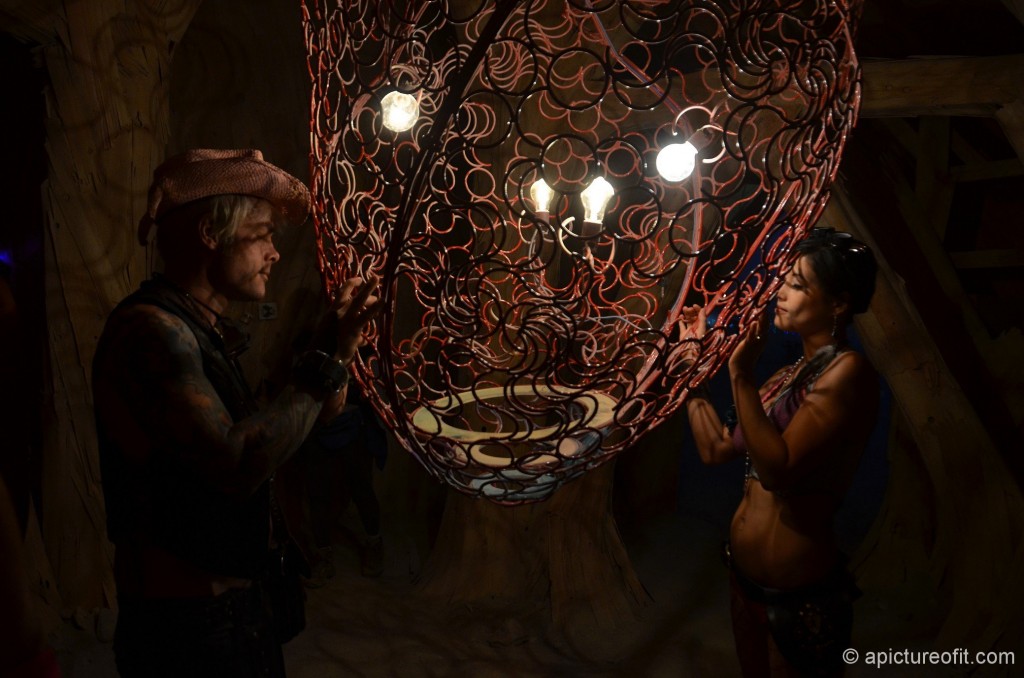 Embrace-eye view at dusk.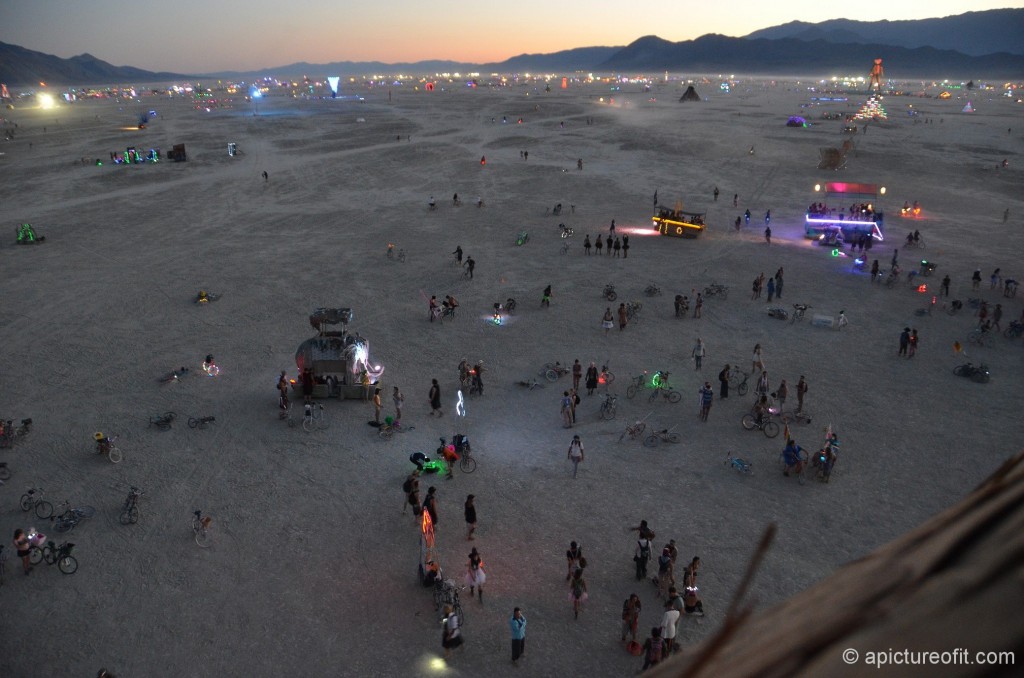 The lights came on at dusk, glowing through the chinks in the skin. Later in the evening, there were lit up bicycles filling the entire foreground, creating an incomparable visual image – sparkling and magical.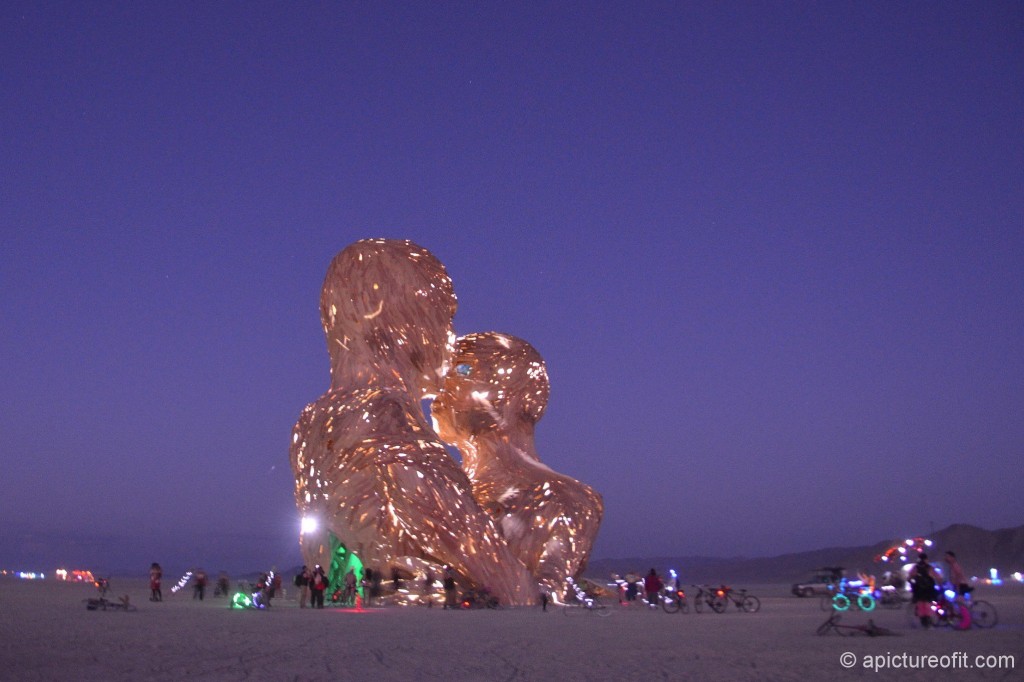 All aspects of this piece were simply wonderful – surprises all around, glorious close up and far away. So much creativity and inspiration. The prior installations by the Pier Group have been consistently outstanding – The Pier, Pier 2 with the shipwrecked La Llorona and the Ichthyosaur Puppet Project.
Pier Group is the bomb.