More views of the Centro District of Havana.
Our Casa was one floor above street level on Calle Neptuno a one-way street heading west. Calle Neptuno is the route taken by the colectivo taxis heading in that direction. At dawn the street was quiet but activity quickly ramped up.
And an hour later there are clusters of people all along the block, waiting for colectivos heading their way.
Centro ain't fancy, but hey, they've got Dalmatians!
Santeria is very much present in Centro
Only a cuban pig would be smoking a cigar!!
Selling flowers and vegetables from a street cart. These carts make it possible to locate a shop at various places during the day, and make nighttime security easy. But fully loaded, they are very heavy as you can easily tell when watching the strength it requires to move them about.
Furniture is moved in a very simple manner, loaded onto a cart which is walked down the street, guided and stabilized by a team of guys.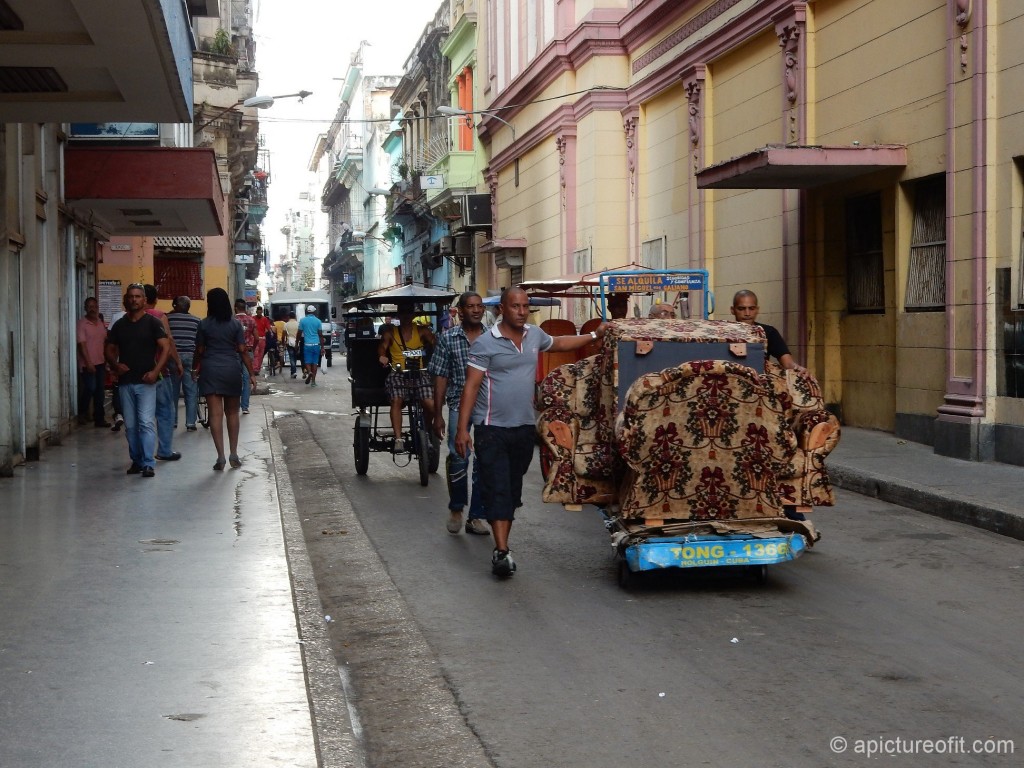 The Centro district of Havana buzzes with activity. That is what we loved so much about it!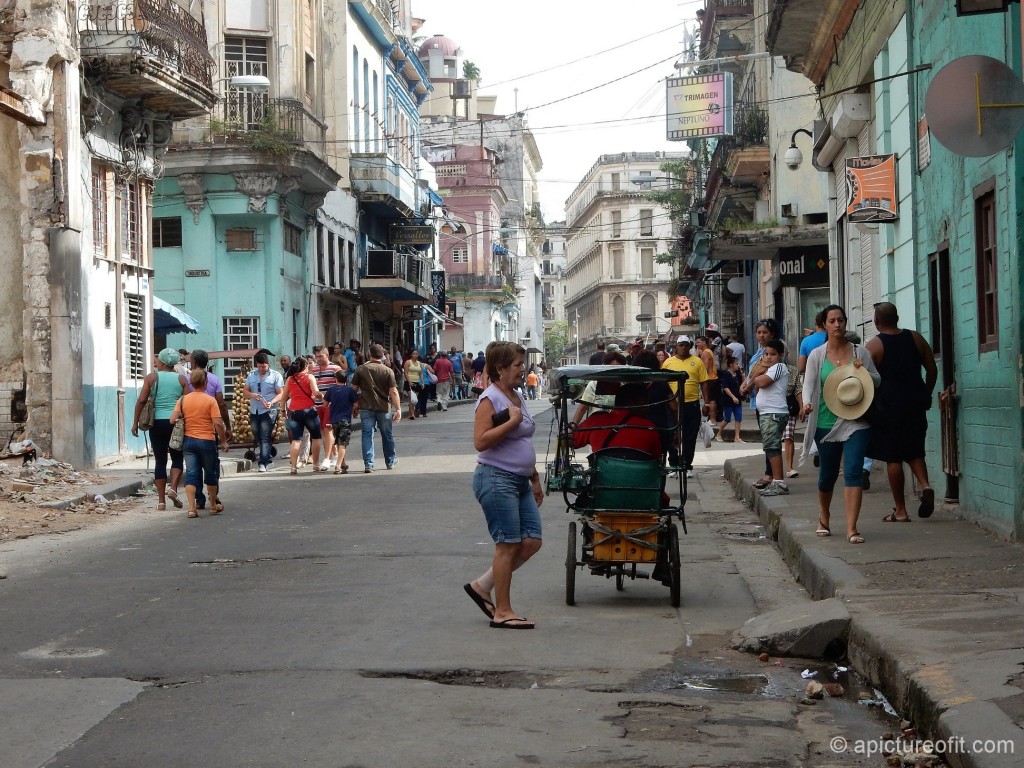 And as the day cools and ends, the children hit the pavement, choosing side streets with light traffic for their games. At the same time, the adults set up card tables near the curbs and the clicking of dominoes fills the air.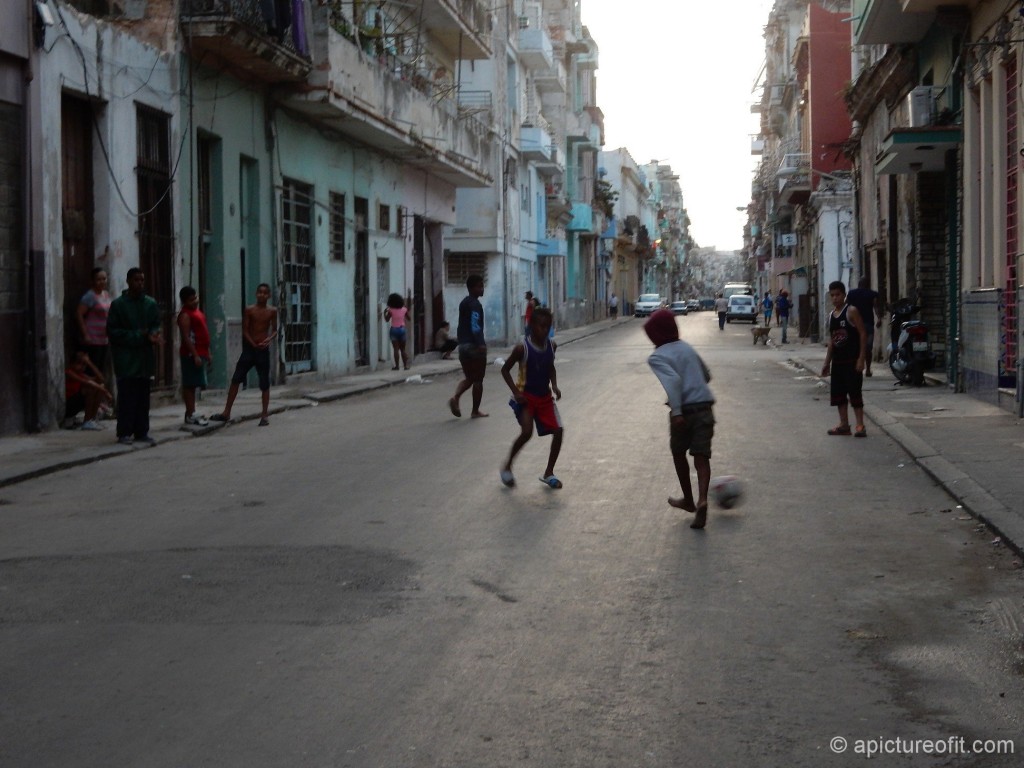 So nice to feel a part of these down-to-earth neighborhoods.