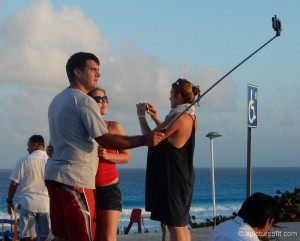 I've always been amused by people who pose their loved one or family in front of every landmark they pass.
Now the ubiquitous group shot has been to a great extent replaced by the singles and couples simply photographing themselves, with the versatile smartphone at the end of an arm, or even more strangely – at the end of a stick.
They might forget to actually look at where they are, but dang-it-all they have proof that they were there!